Explore The Best Rose Vibrators For Yourself!
Our most popular rose toys​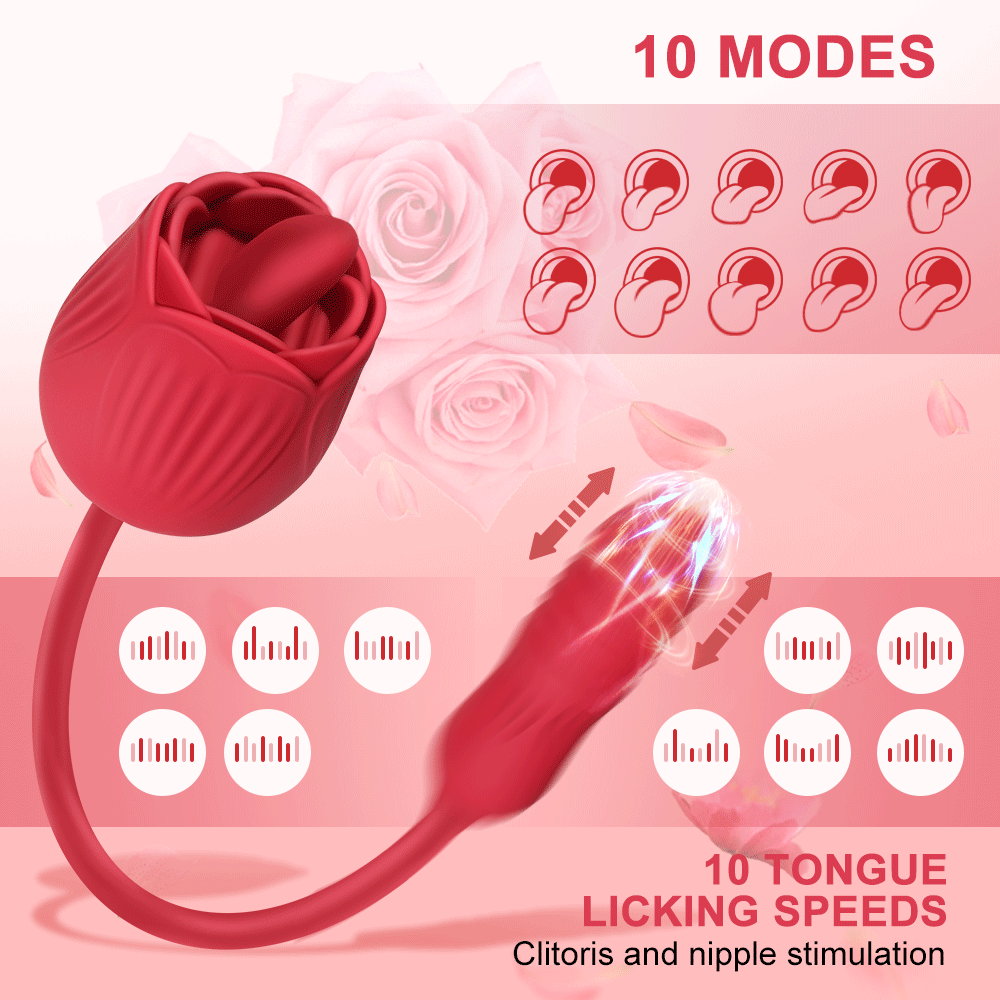 This Rose Licker Vibrator comes complete with 10 speeds of vibration, as well as ten different pulsation patterns. It is made from nonporous silicone. This is Rose Toy 2.0 Design.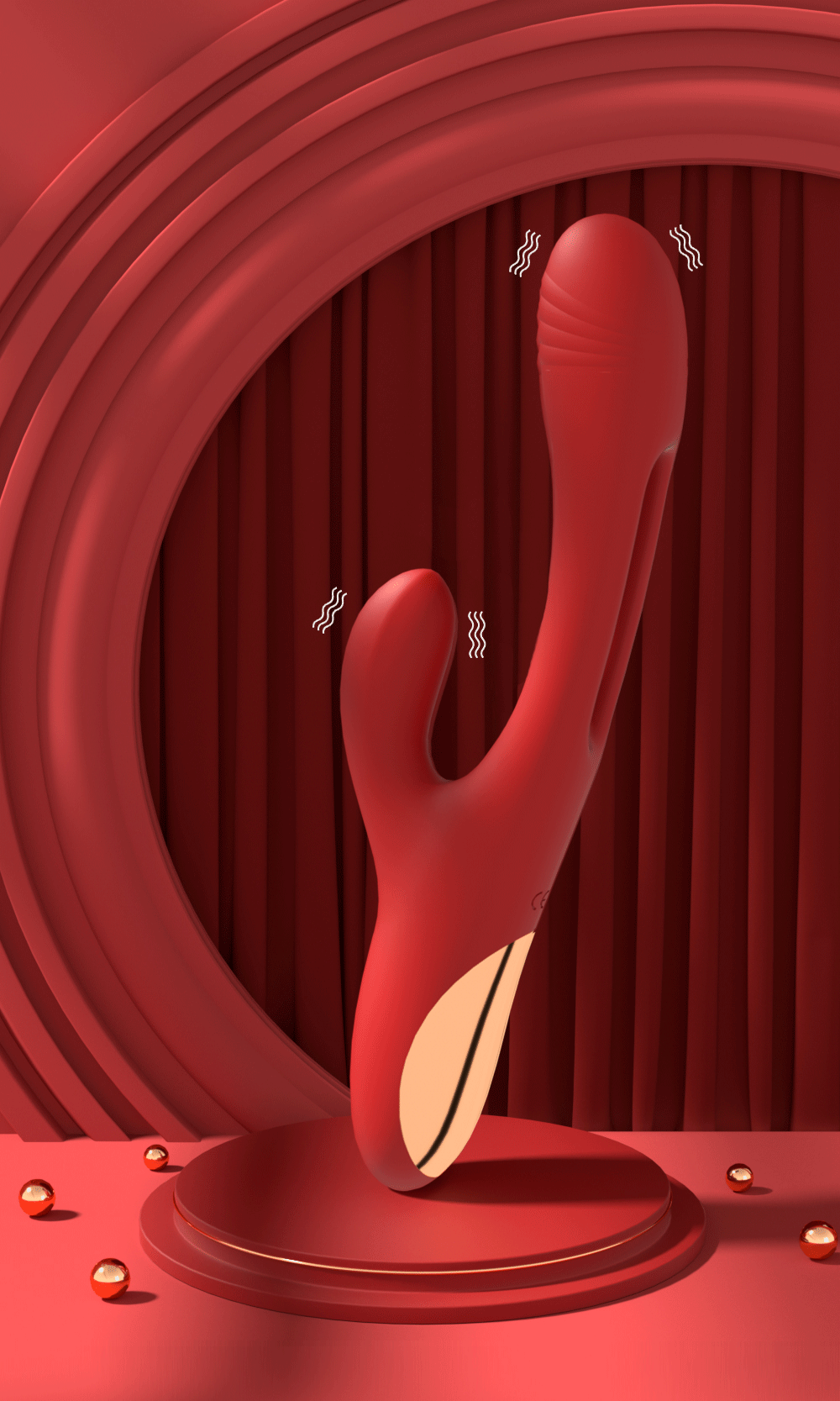 3-In-1 Powerful Vibrator Double-layer liquid silicone technology Super powerful tungsten steel motor Powerful G-spot and Clitoral Stimulation Confidential delivery
BUY 3 in 1 With Patting Tongue
-32%
Best Rose Sex Toy for Women
Why is the rose toy for women so popular nowadays? The reason for it is that it can make women feel very good so that they feel more relaxed and comfortable when they are using it in their leisure time.
If you're looking for a thoughtful Valentine's Day, birthday, Christmas, or any other special occasion gift, then take some time to read this article.
The rose toy is one of the hot sale sex toys. More than 100 pieces are sold out every day, so we can offer you the best price and best quality. We have listed the different features to help you find a suitable rose toy.
What Is the Rose Sex Toy?
In the world, we have different types of sex toys. The rose toy is a sex toy designed to stimulate the clitoris. It looks like a stemless rose with a hole in the middle of the petals, and the petals suck around your clitoris.
It can be used as a personal massager and sexual pleasure tool for women. Use it for your masturbation or with a partner. It's okay to masturbate behind your partner's back. Don't worry.
This rose vibrator combines vibration and sucking functions and is made of body-safe, soft silicone. It comes in different colors of rose toys, for example, red, purple, pink, etc. The rechargeable design has fewer wires to distract you.
It looks like a rose and can be placed on a table as a decorative item. It can stimulate other body parts, such as the anus, nipples, clitoris, breasts, belly button, neck, ears, etc. It is waterproof and can be enjoyed in the shower or underwater.
How does the Rose Toy work?
Rose toy is made of silicone. The interior contains rechargeable batteries, a circuit board, a motor, and an airbag. When we press the switch, the instructions will be transmitted to the circuit board depending on the selected mode. The MCU chip in the circuit board will calculate the appropriate frequency and then control the operation of the motor. There is a rotor in the motor, which drives the head of the squeezing device rotation.
When the head of the motor squeezes the airbag, the airbag will eject air, but when the head of the motor leaves the airbag, the external pressure to the airbag is disappeared, and the airbag will suck air. If the frequency of motor rotation is different, then the frequency of airbag exhalation and inhalation will differ.
We externally see a suction nozzle on the top of the rose toy. The nozzle will constantly draw air in and push it out. When the nozzle of the rose toy is placed on the clitoris, there is a feeling of vacuum suction because there is no air, and it is constantly sucking. This technique can make the clitoris quickly erect, engorged with blood, into a sexual state, and the suction will focus on stimulating the C-spot of the clitoris. The power of vibration, power of vibration will be transmitted to the profound clitoral nerve endings, so it will be easy to produce an orgasm.
Rose toy is usually used for women, but using a sex toy is not a special right for women. Are men using sex toys? Yes.
How to Use a Rose Toy?
Step 1: First, check if the rose toy is broken and if some liquid is flowing out. If there is a problem, please stop using it.
Step 2: Check if the rose toy has sufficient power to prevent it from suddenly not working during orgasm. It makes very annoying.
Step 3: Use an erotic cleaner or mildly antibacterial soap to clean it before use, and you still need to clean it after use.
Step 4: Remove any jewelry around the clitoris.
Step 5: Apply lube to the sex toy and your clitoris. You can use a water-based lube. The lube will prevent the painful sensation of dryness. It can effectively prevent the toy from bringing harm to the body.
Step 6: Gently unfold your labia and leak out your clitoris, then use the hole of the rose toy right on your clitoris and press it gently to wrap it tightly. Adjust the frequency and enjoy your orgasm.
Rose Toy Side Effects
Do rose sex toys have side effects?
Rose toys are just like the rest of the sex toys, except that they are named because they resemble roses. The material used to make the Rose Toy is medical-grade silicone, which is safe and non-toxic. Using the Rose Toy does not create a sense of dependency, it is a vibrator without flexibility, and you still need a partner. Only a partner can give you the imagination, the desire to conquer, and a warm penis.
we have a detailed analysis for: Is the rose toy bad for your health? you can read it properly. But does the use of sex toys ruin relationships?
Rose Toy Maintenance
Use a lubricant when using the rose toy to avoid irritating the skin and damaging the rose vibrator. Clean the rose sex toy after use, remove any debris from the outside, rinse well with water and let dry naturally, or wipe clean with a towel.
After cleaning, please put it in a clean, ventilated location or use a bag to put it in.  Why should you clean the rose toy?
Rose Toy Material
Rose toy external is silicone, the nozzle is silicone, and the internal circuit board is made of ABS. Silicone has a different hardness. Do you know, How to select the right hardness of silicone?
Rose Sex Toy Power Types
Rechargeable battery, battery, DC power supply
Rose Toy Extended Series
With the renewal of the product, the classic rose toy has developed from the first generation to the second generation, and the sucking frequency has gradually developed from 7 to 10 in the mode. And single-headed rose toys have also gradually developed into double-headed Rose toys, not only with sucking function, tongue licking function, and dildo function, so a sex toy can meet two needs, both to stimulate the clitoris but also to stimulate the G-spot, bringing a double orgasmic experience.
We Tested a Rose-vibrating Toy
Have you seen a rose vibrator going viral on Tiktok? Fans are super attracted to this rose-vibrating toy because it has a great clitoral-sucking ability that can bring you to clitoral orgasm quickly.
If you've been following sexy topics on TikTok, you know all about erotic toys. This toy about suction has caused a stir on social media, generating more than 100,000 hashtags around the rose toy alone.
Womanizer launched a sucking sex toy in 2014 as a German brand that took full advantage of German creativity and was revolutionary. It has just been born and has attracted dozens of imitators. Unlike the transmission's vibrating toys, this one uses a sucking method to stimulate the clitoris, which traditionally vibrates. Sucking the clitoris through pulsating, concentrated air creates a different sensation. It's like a form of oral stimulation.
Over the past ten years, we have tested different sex toys. However, this Rose Vibrating Toy is revolutionary and worth a try if you have never experienced the pleasure of sucking. If you search for rose toys on Google, then over ten brands will appear, so where exactly is the best place to buy rose toys? The official Rose Toys website, is one of the best choices. If you are in a hurry, you can also search for "rose toy near me" to find the closest store to you.
Why Are Rose Toys Going Viral on Tiktok?
Because some queens share accurate comments on it, their faces are radiant, and they look happy with the toy.
In a video with 3.9 million plays, she comes with a shocked expression, saying it only took 30 seconds to give her an orgasm.
In one with 1.2 million plays, the user said it gave her five owls in just five minutes. While another user warned not to be deceived by the pretty appearance of the rose toy, as, like this queen, you will be stimulated by this rose toy to wail.
Then in the video's comments section, there were also comments from fans who needed it, and this sucking vibrator stole their orgasms.
Fans also summed up the best orgasm guide. Try not to use it in cold temperatures. First, warm yourself up, then slowly relax before using the Rose Toy.
Rose Toys May Not Be for Everyone
Not all of the reviews against rose toys are positive. This is because there are also different sellers on Amazon, but for a newcomer, it is not always possible to tell which ones are official websites. When you encounter a poor-quality merchant, the toy you buy may still be low-quality.
One user on TikTok showed the Rose toy in a video, which she said was particularly loud, and the reviews were filled with nasty comments. Other users claimed that the toy wasted her money and did not give her an orgasm. After a few uses, she ultimately gave up.
What Are the Valuable Features of the Rose Toy?
Comfort: The design of the Rose Toy is better suited as a decorative item and does not conform to ergonomic design concepts. However, it is still easy to hold and use when making love alone or with both partners.
Ten scenes: The Rose Toy can bring ten different frequency patterns, allowing you to go from gentle to intense.
Quiet: Although the noise level can not be compared with the vibrator, relatively quiet and will not disturb the neighbors or your family in the other room when you use it in the bedroom.
Magnetic charging: the use of lithium batteries rechargeable design, the service of magnetic charging design, so it is straightforward to align the charging port, but without the trouble of changing the battery.
Waterproof: Since the whole body is wrapped in silicone, it has a 100% waterproof experience, which allows you to enjoy the pleasure of orgasm in the shower fully.
How to Ensure Safety?
When you receive the rose toy, the excitement is overwhelming, and it feels like an orgasm is just around the corner. But before you use it, it is better to check the rose toy for damages and defects.
Because if you do not buy the product from the official website, it may not meet the quality of the toy standards in the UK.
Because of the lack of regulation, many sex toys are made without knowing what they are made of and may also contain toxic chemicals that ignorant consumers then purchase. The one thing buyers can do is purchase products from legitimate and reputable erotic companies.
Suppose you buy a product that is sold using Dropshipping. In that case, the merchant is not necessarily safe because it means that you did not get the product from the source, and this time it also means that you will have trouble receiving, returning, or exchanging the product.
Start Trying the Rose Vibrator
Experience the ultimate pleasure of the Rose, the sex toy that took TikTok by storm! As a woman with limited mobility, I've tried many erotic toys, but nothing compares to the Rose. It has helped me explore my body and rediscover what pleasure means to me, whether alone or with a partner. Its suction is perfect for multiple sex-sensitive areas and provides the right amount of pressure to bring me to the edge of orgasm.
Made of hypoallergenic silicone, Rose is safe for the body and is one of the most beautiful sex toys I have ever seen. Its ornamental design makes it inherently discreet, rewarding privacy with a silent feature that adds to the excitement. Plus, it's waterproof, making it perfect for shower time fun.
From the moment I used the Rose on my nipples, I was immediately hooked. The easy-to-use button allows you to switch between suction levels quickly, and I reached orgasm faster than most sex toys I've used in the past – and quicker than most of my partners!
But the real magic came when I used it on my clitoris. With a small amount of lube, I got to work, and the pulsating suction felt like I was at the mercy of an oral genius. Rocking the rose comfortably in my palm increased the pleasure, and I reached orgasm faster than ever.
I later tested Rose's waterproofing in the tub, and to my surprise, I climaxed super fast. Am I as addicted to Rose as other users of TikTok? Absolutely! Whether you're a sex toy beginner or an expert like me, Rose can help you have an absolute orgasm in no time. It's perfect for a quick morning pick-me-up or in the shower. Don't wait any longer. Pick up your hand and experience pleasure like never before!