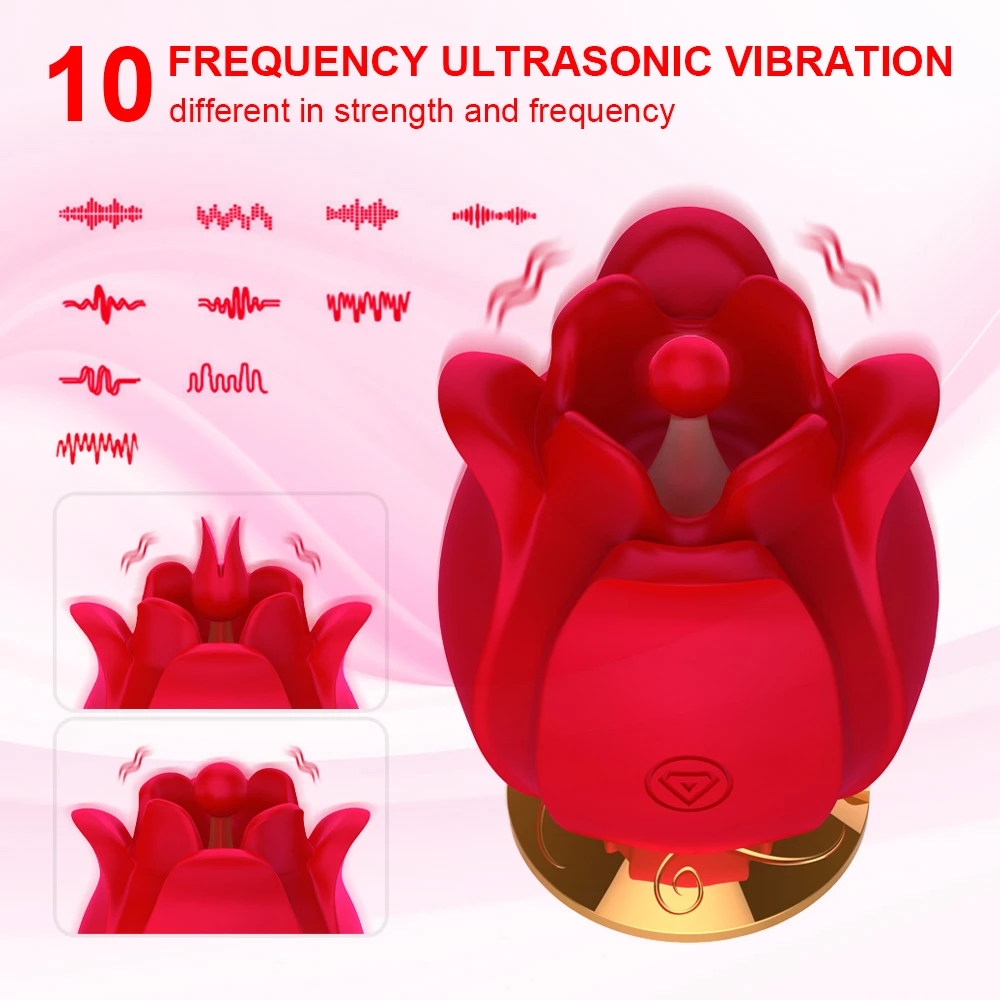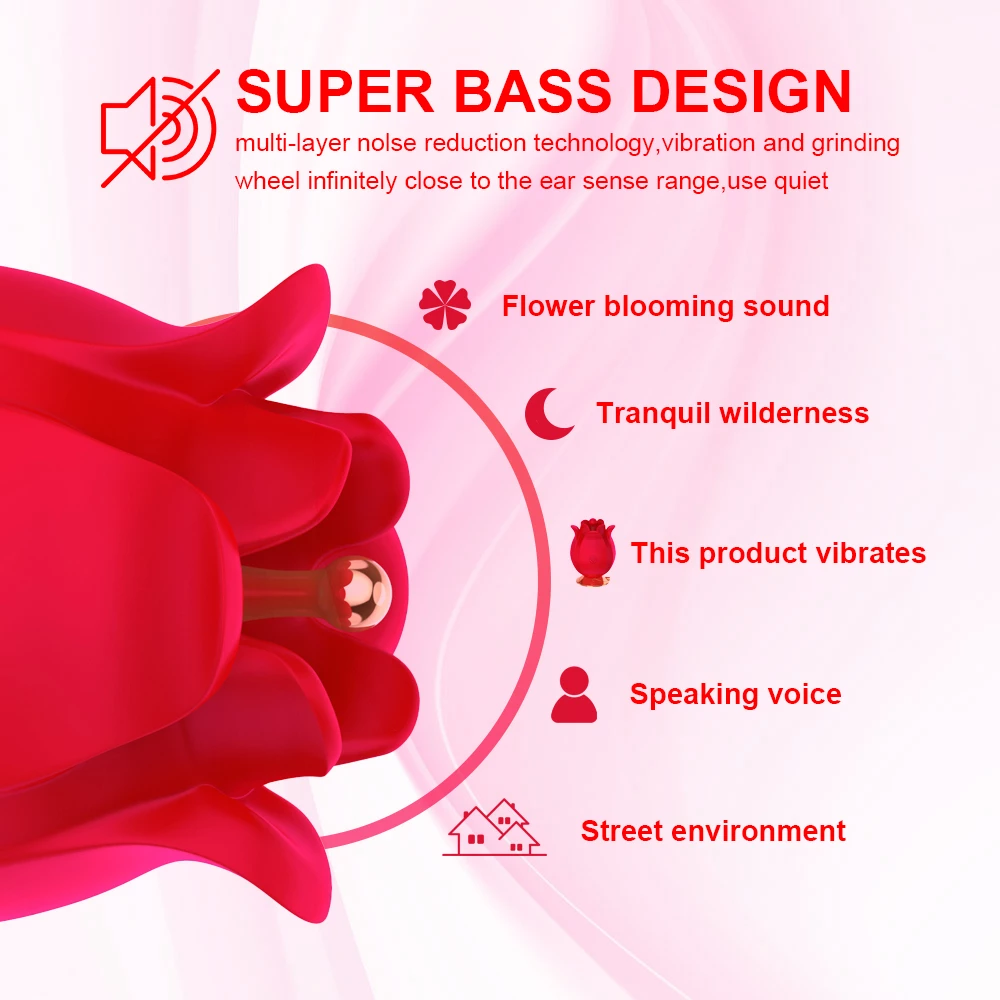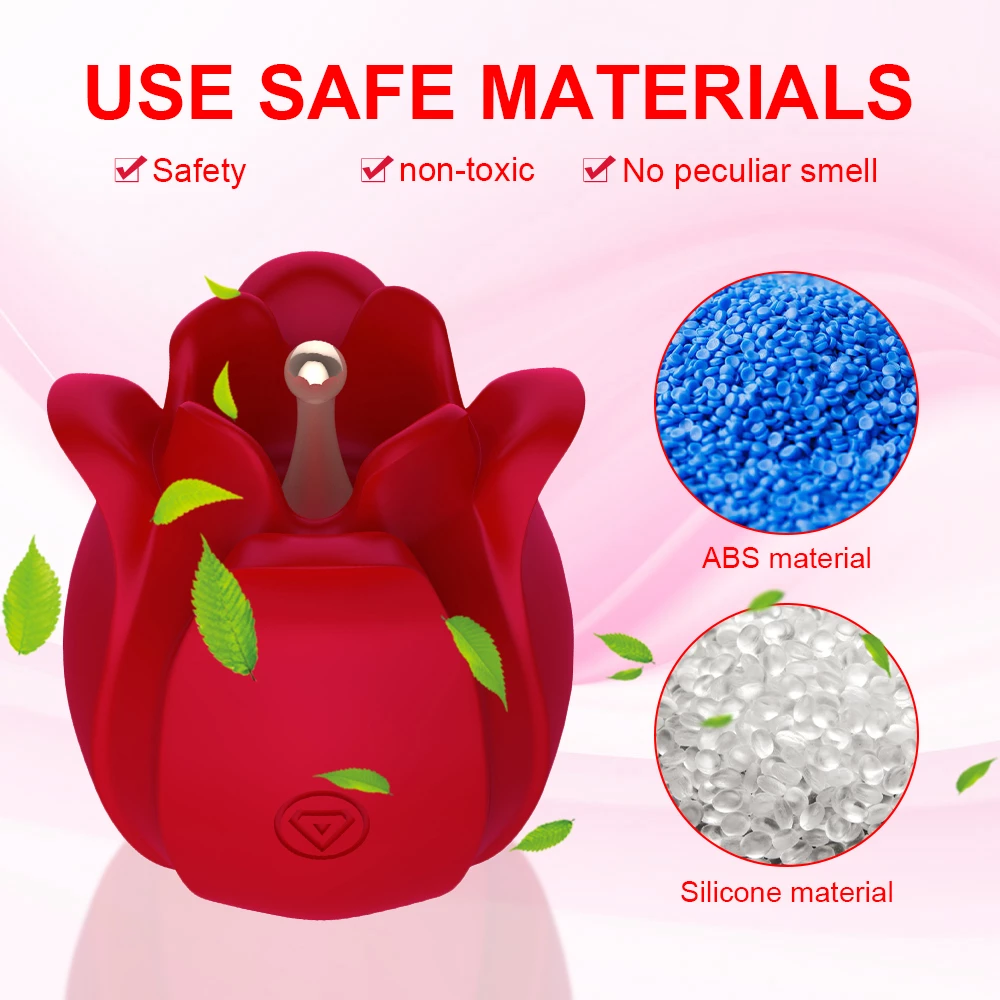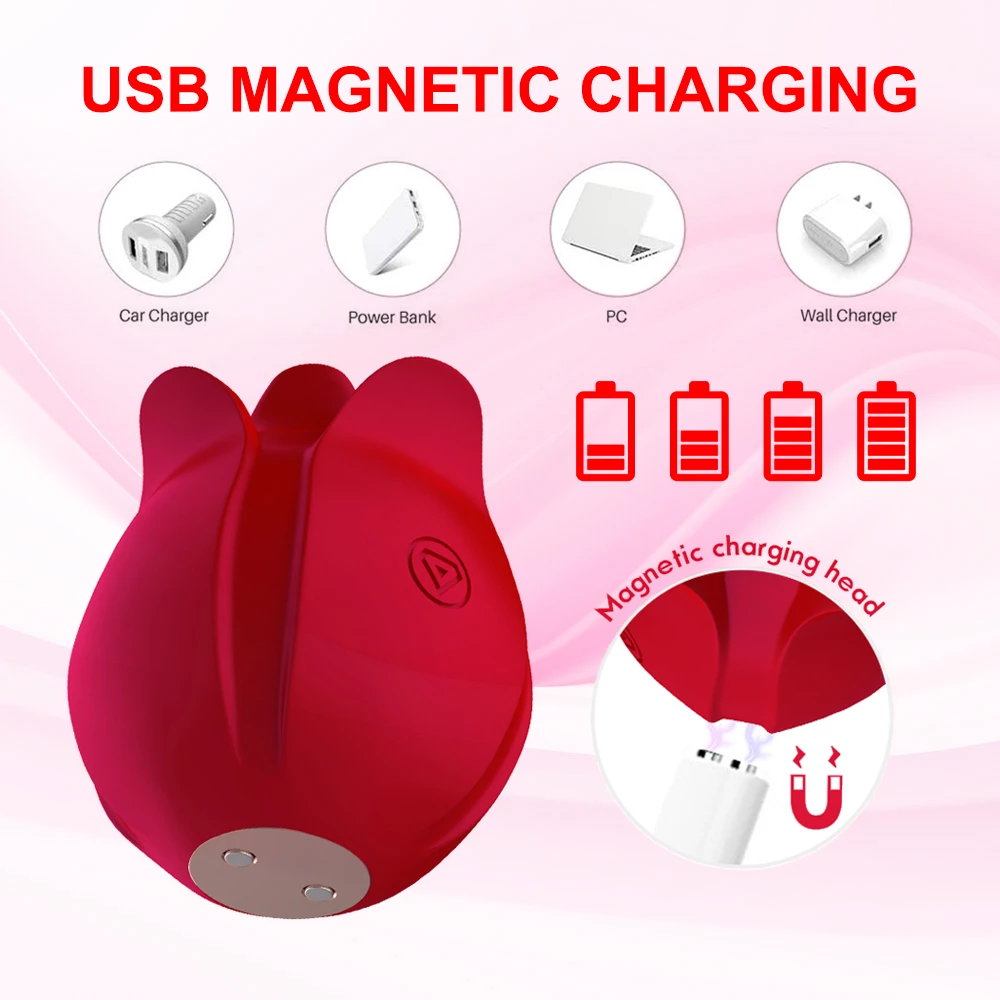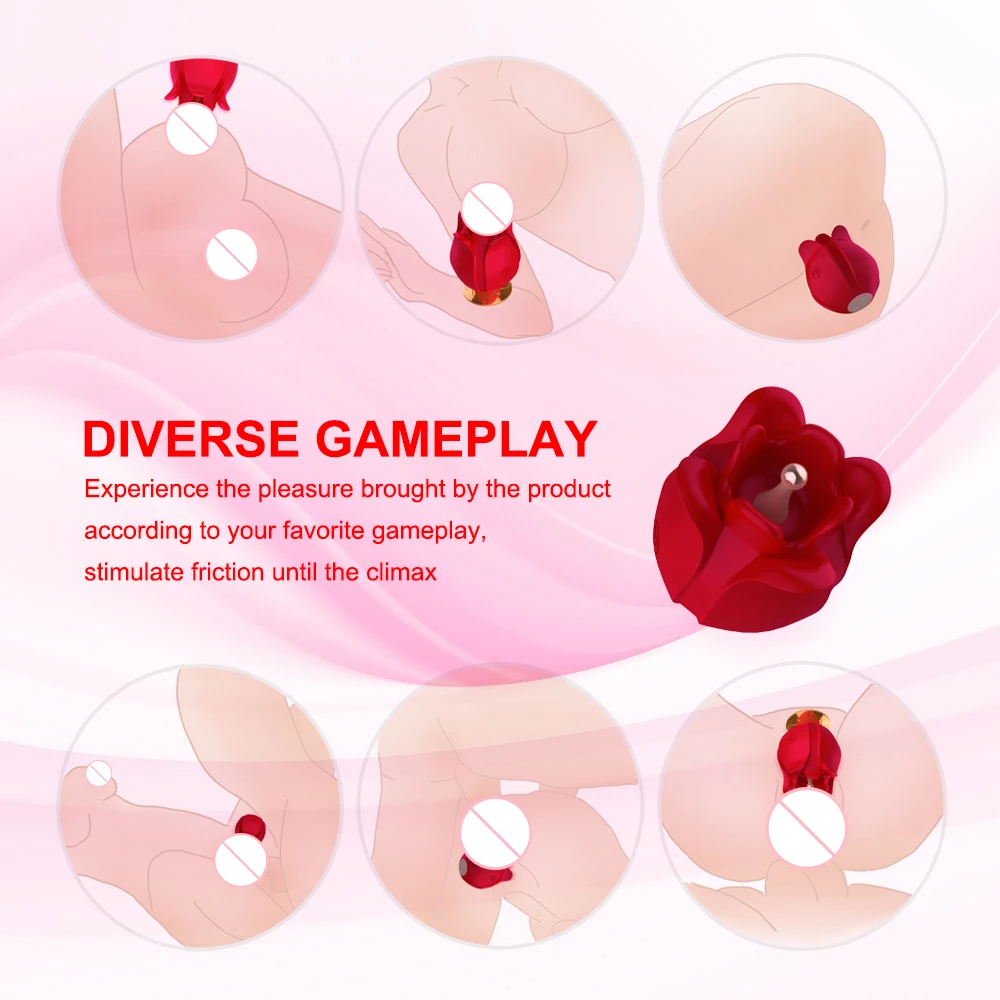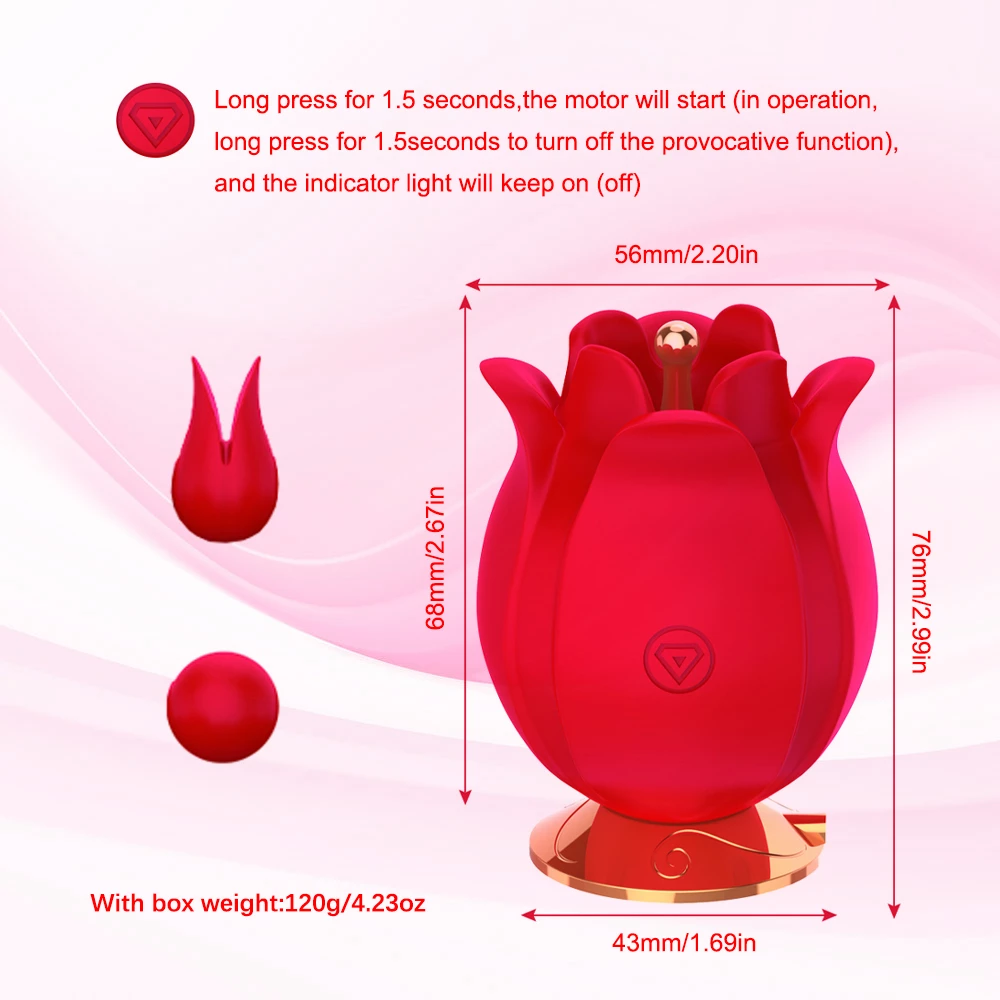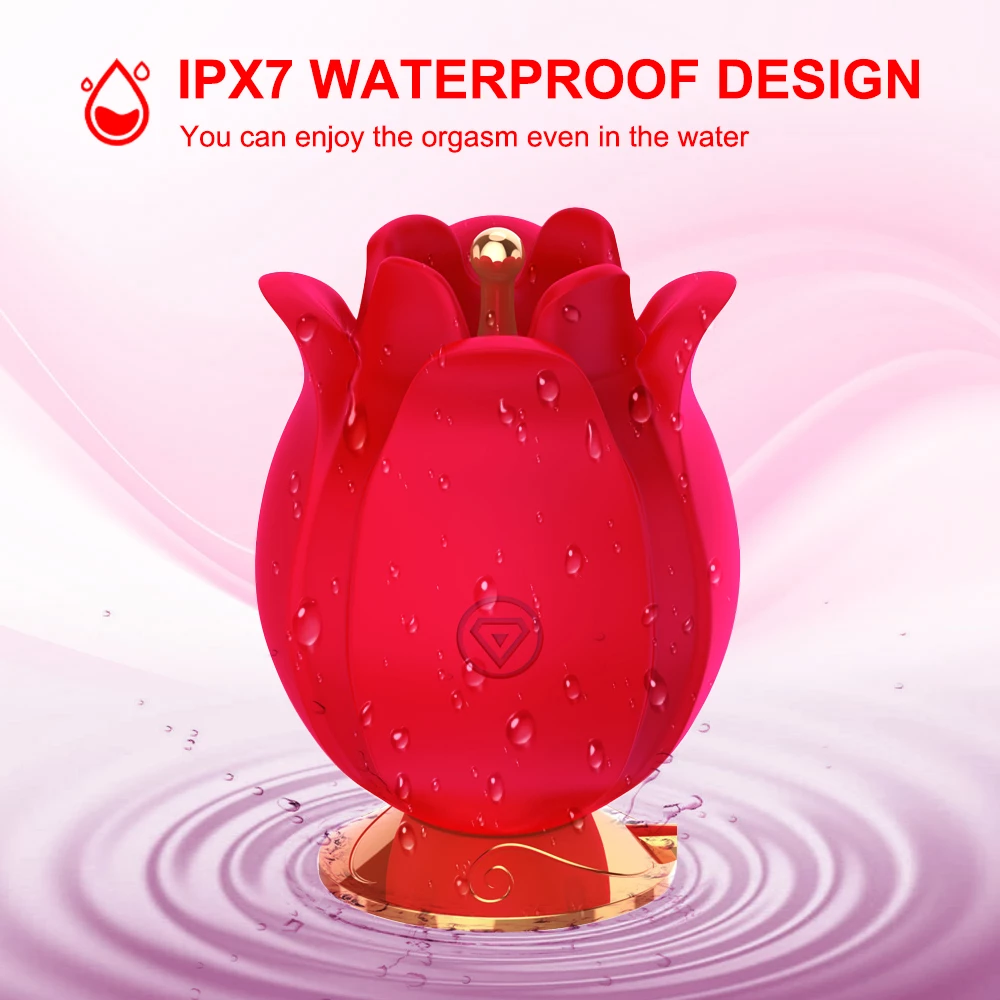 Blooming Rose Toy Spec:
Item Type: Rose Vibrator toys for women
Frequency: 10 Speeds vibration
Specifications: 76mm/2.99in, 68mm/2.67in, 56mm/2.20in
Weight: 120g/4.23oz with box
Charging: USB magnetic charging
Decibel: <50dB Waterproof: ipx7
Blooming Rose Toy Instructions:
Long press for 1.5 seconds, and the motor will start (in operation, long press for 1.5seconds to turn off the provocative function), and the indicator light will keep on (off)
Blooming Rose Toy Features:
[Clitoral Stimulation] Rose toy is a kind of clitoral stimulation toy which uses air pulse and pressure technology to suck the clitoris. It combines sucking and vibrating functions through suction cups, which can provide unparalleled stimulation and orgasms.
[10 Frequency Ultrasonic Vibration] Blooming Rose Toy uses ten-frequency ultrasonic vibration to bring you different comfort experiences. Our rose toys have many different strengths and frequencies. Its smooth suction cup will bring more comfort to your private parts when it vibrates at different intensities and frequencies.
[Super Bass Design] Blooming Rose Toys have a super bass design. Our rose toy uses multi-layer noise reduction technology in its silent design, which makes our product infinitely close to the ear sense range during vibration and when the grinding wheel is rolling. This makes our rose toys make very little noise when they are used. The sound of our rose toys is like the sound of flowers blooming or the wind in the quiet wilderness. Even if the product is vibrating, the sound will not exceed the sound of normal communication.
[Safe Materials] Blooming Rose Toys are guaranteed to use safe materials, which is the characteristic of our products. We use safe, non-toxic, and odor-free ABS materials. This material is a skin-friendly silicone material. In addition to being hygienic and odorless, this material can ensure that the suction cups are smooth, bring more comfort to your private parts, and will not hurt your private parts.
[USB Magnetic Charging] Blooming Rose Toys are designed to use USB magnetic charging in terms of setting. USB magnetic charging meets most charging scenarios in daily life. When you want sex in the car, you can charge it with the car charger. When you have sex outside your home, you can use the charging bank to charge the product. In addition, our products can also be set on PCs and wall sockets.
[A Variety of Game Experiences] Blooming Rose Toys can offer users various game experiences. You can experience the fun of the product according to your favorite game experience. Its tongue-licking vibration can stimulate and rub your sensitive points until you climax. Whether you share it alone or with your partner, your sex life will be full of fun and passion because of the rose toy.
[Convenient Switch] This rose sex toy is very convenient to open and close. Just press and hold the switch for 1.5 seconds to start the product, and the indicator light will stay on. When the product is running, press the switch for 1.5 seconds to turn it off, and the indicator light is off.
[ IPX7 Waterproof Design] Blooming Rose Toys are waterproof with an IPX7 waterproof design. Even if you or your partner use it for sex in water, it will not damage the product, enabling you to fully enjoy the happiness of orgasm in water.
[Confidential Delivery] Due to the particularity of the product, we guarantee confidential delivery. We will not mark the express package sent to you with the information and related content of the goods to protect your privacy.