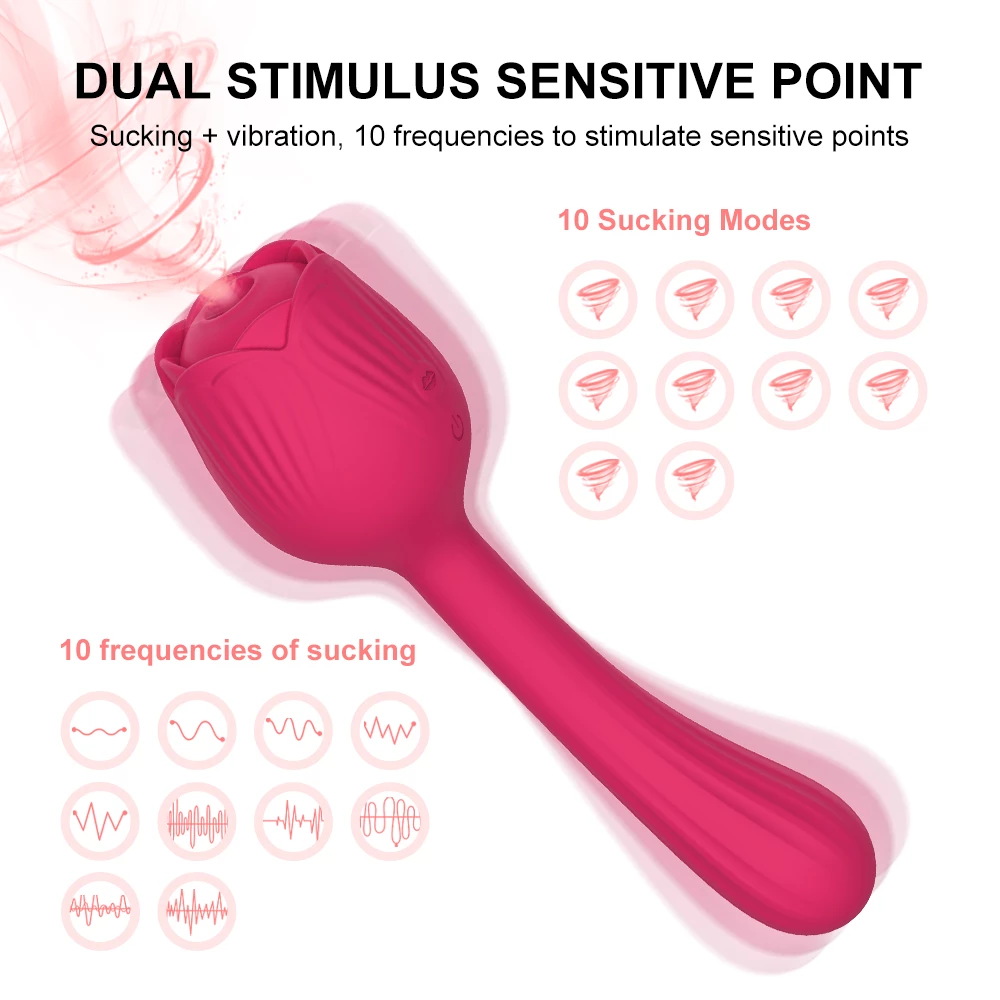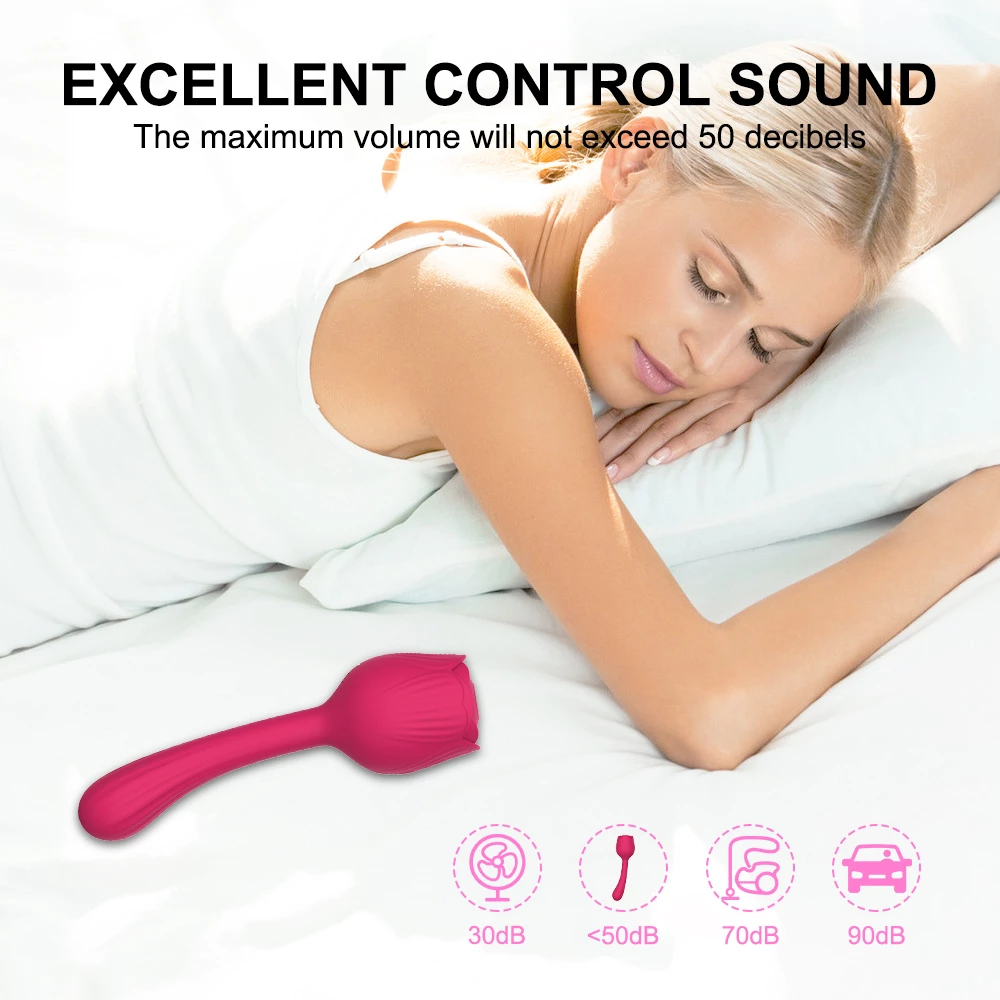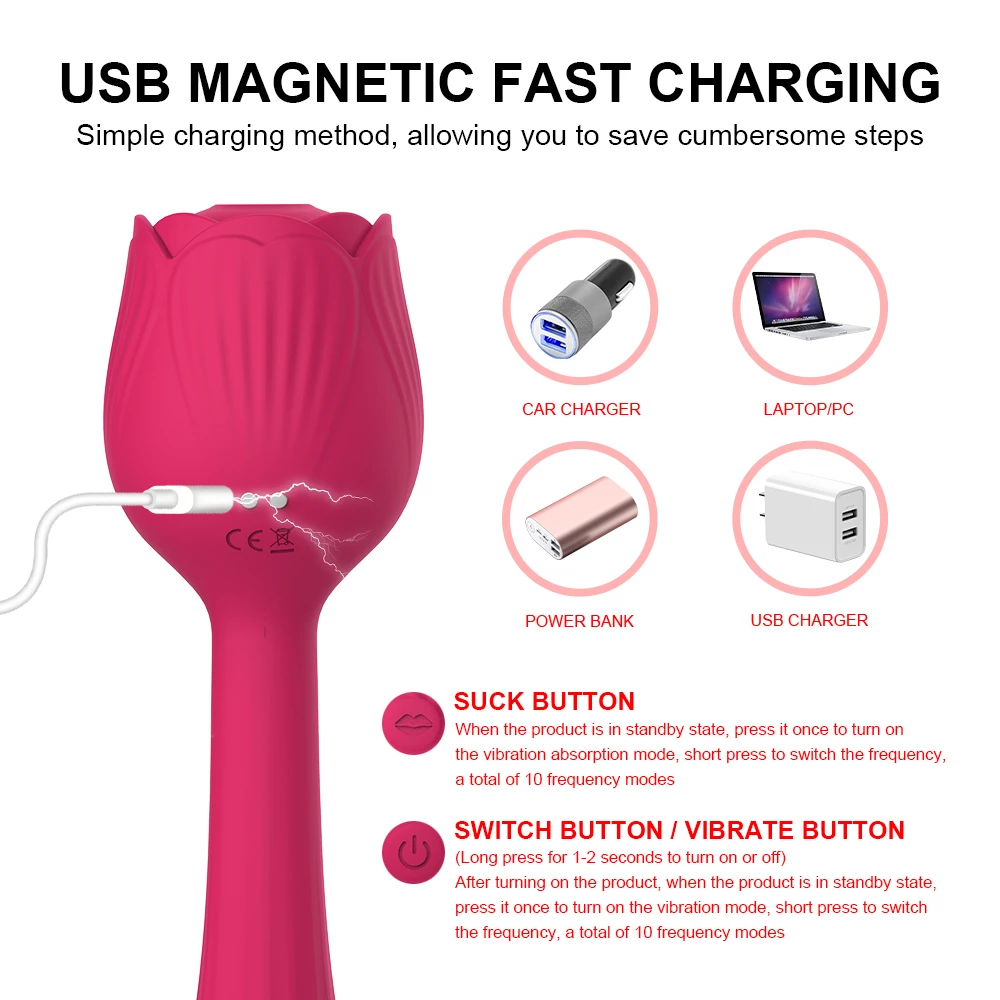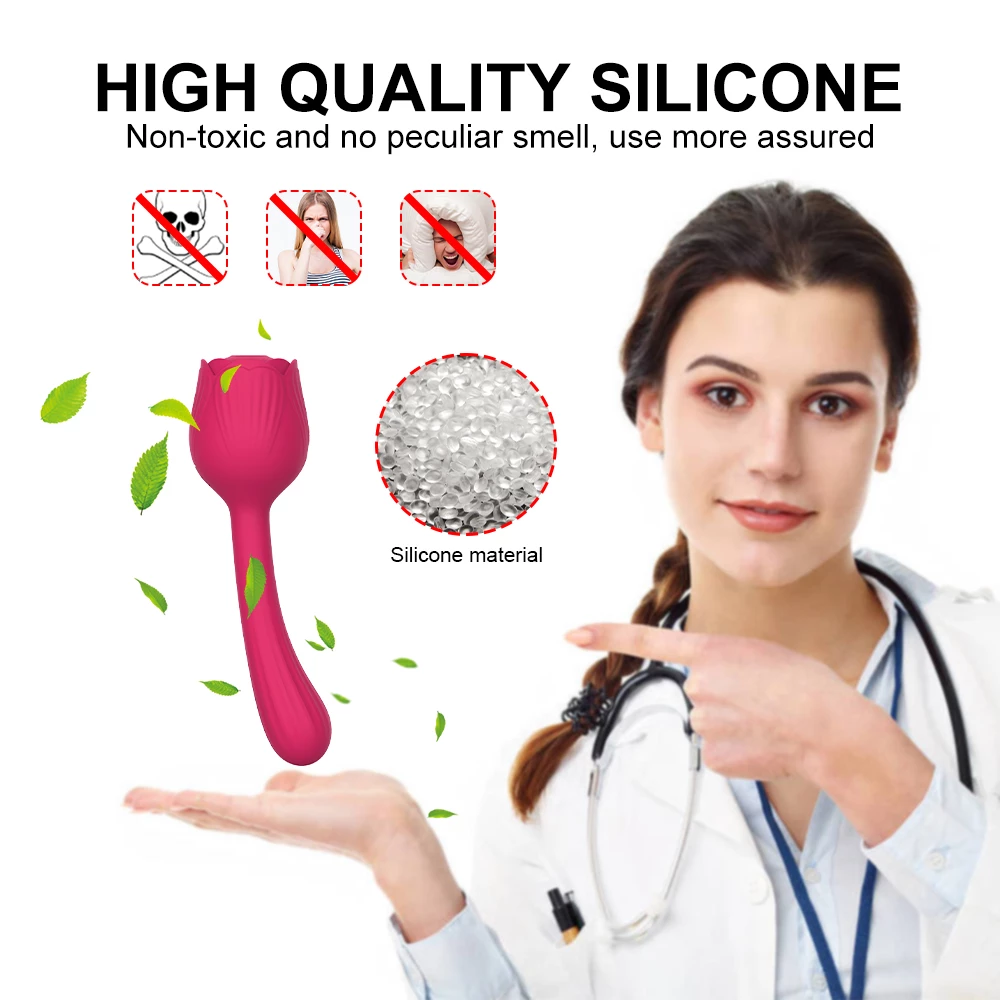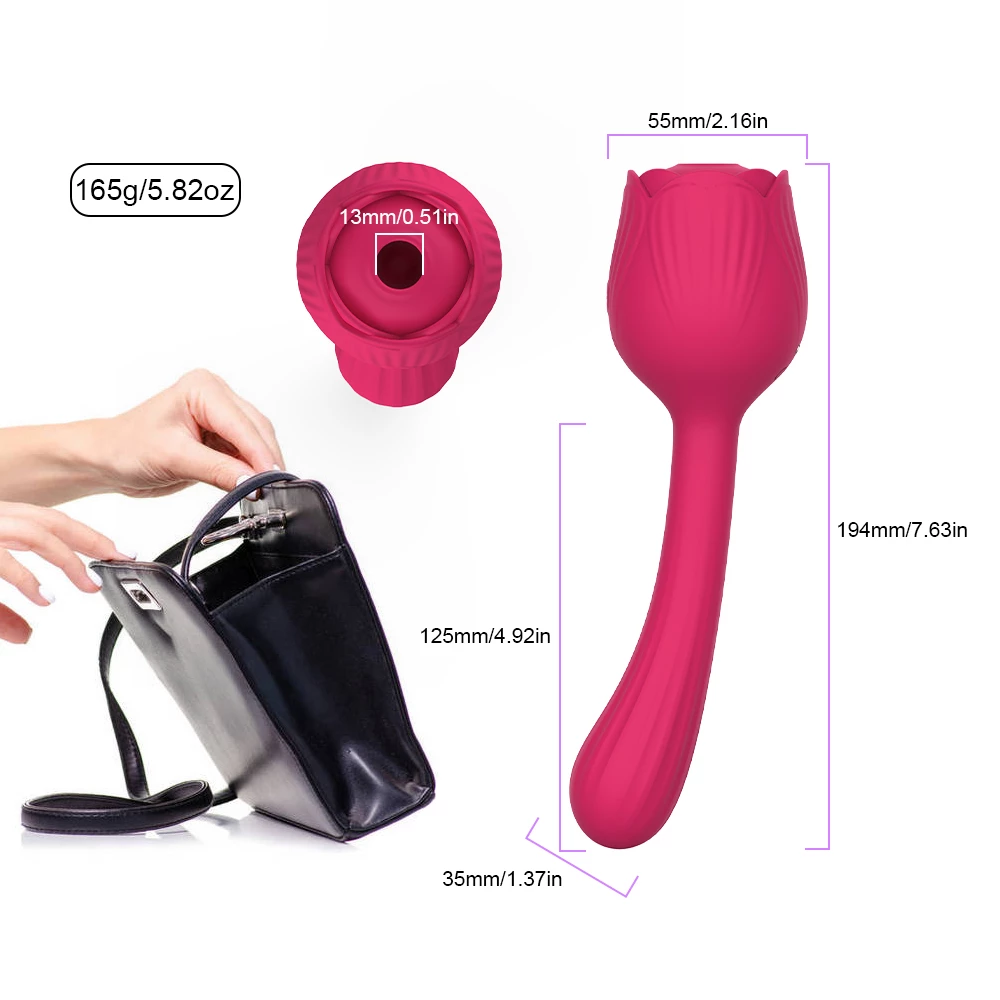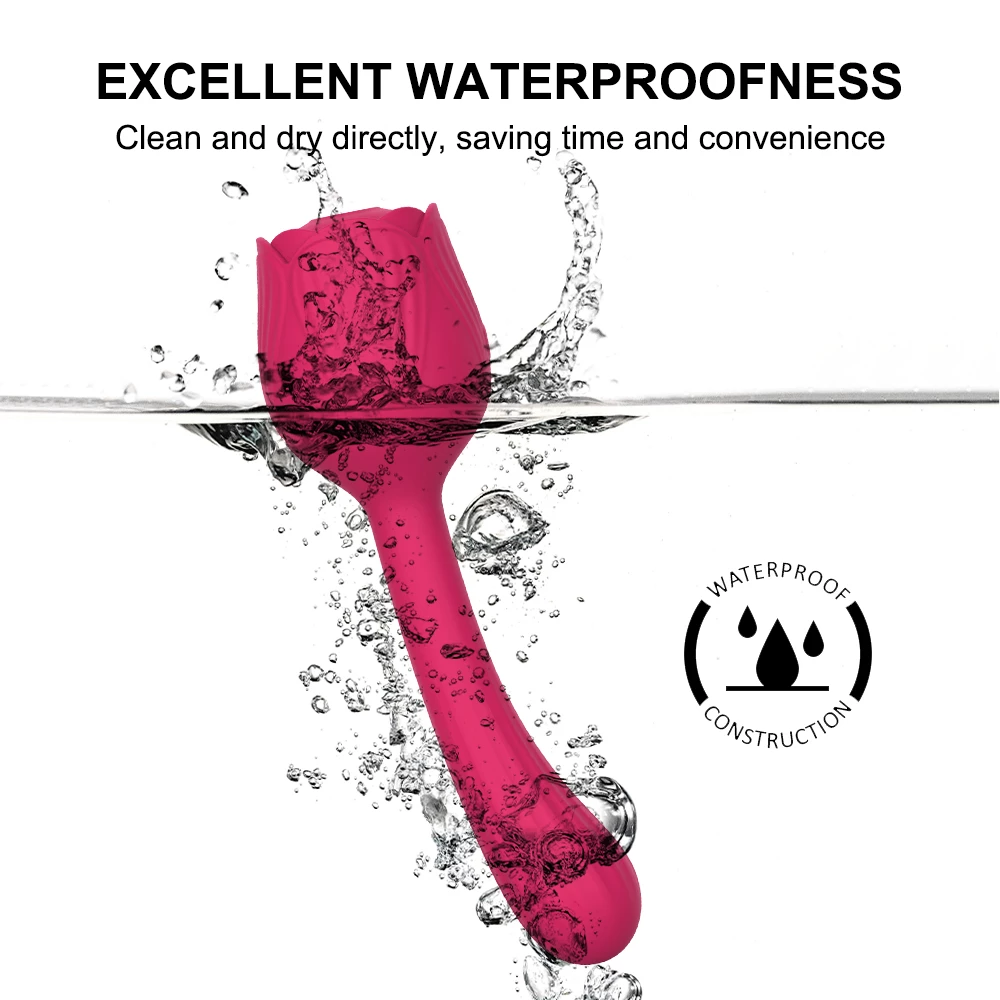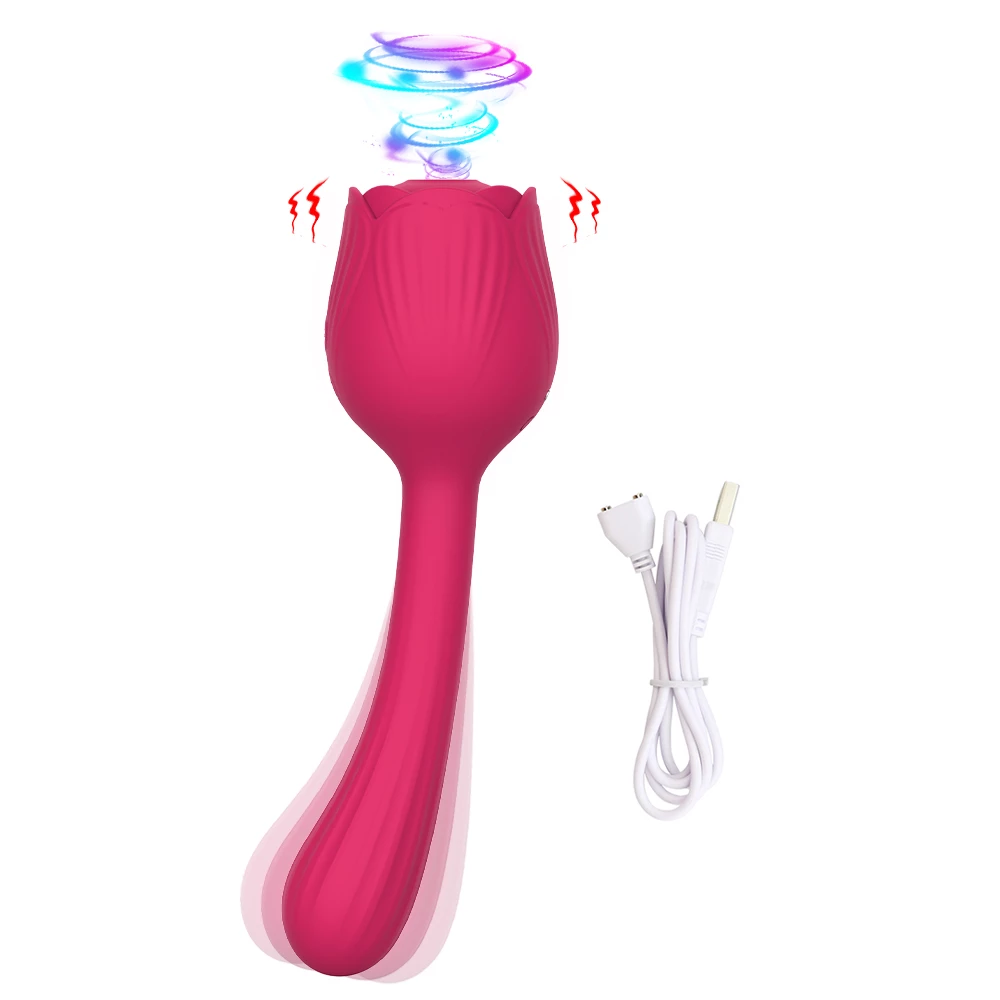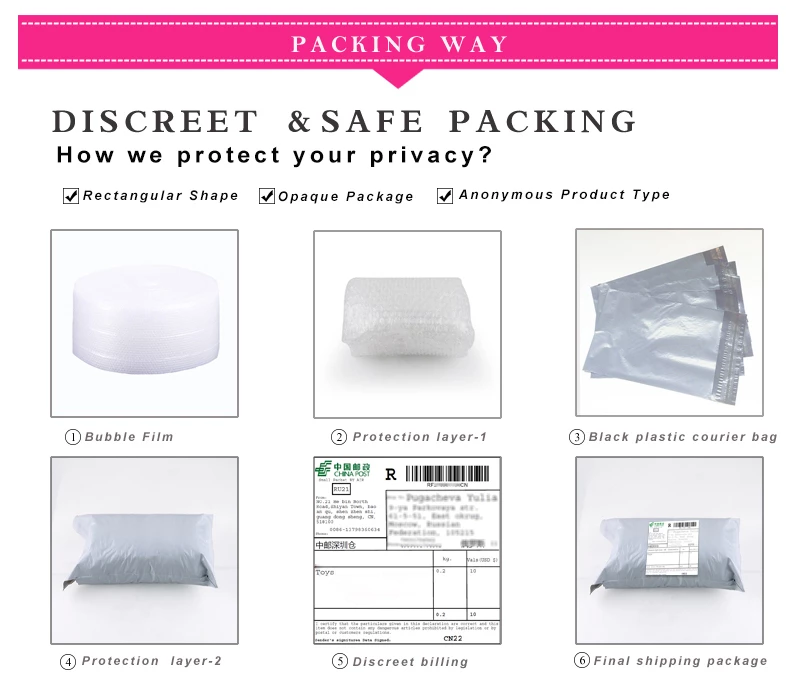 Dual Rose Toy Specification:
Item Type: Rose Vibrator
Color: rose red
Material: Silicone
Frequency: 10 Frequency Sucking, Vibration
Decibel: less than 50dB
Charging: UBS magnetic charging
Specifications: Products: 194mm/7.63in, 125mm/4.92in, 55mm/2.16in, 35mm/1.37in
Weight: Without Box: 165g/5.82oz
Waterproof: IPX7
Accessories: product, charging cable, remote control, manual
Dual Rose Toy Instructions:
SUCK BUTTON
When the product is in the standby state, press it once to turn on the vibration absorption mode and short press to switch the frequency, a total of 10 frequency modes.
SWITCH BUTTON / VIBRATE BUTTON
(Long press for 1-2 seconds to turn on or off)
After turning on the product, when it is in a standby state, press it once to turn on the vibration mode and short press to switch the frequency, a total of 10 frequency modes.
Dual Rose Toy Story:
This pair of rose toys are made of high-quality silicone. It will give you a very comfortable feeling when you use it.
The double rose toy has ten-speed vibration and suction function. It will be the best choice for you to masturbate or to use with your lover. The silicone material is soft and comfortable to use. Very easy to clean and store.
10 Frequency Sucking & Vibrating:10 different frequencies of sucking and vibrating make you feel more excited.
Waterproof Design:100% waterproof design allows you to enjoy playing in the shower or bathtub without worrying about water damaging the components.
Portable size: Small size makes it easy to carry around when traveling or staying at a friend's house, and you can take it anywhere without attracting attention!
It has a USB magnetic charging port, making it easy to use in the bath or shower.
The silicone texture is soft and smooth and feels great against your skin. The toy is 7.63 inches long and 1.37 inches wide at its widest point, so it's small enough to carry around but also big enough to be satisfying. It has two motors, one at each end. It is also relatively quiet compared to other toys of its type. The sound of this vibrator is so soft that you can even use it in your living room, and no one will notice.
The material of this toy is ABS plastic and silicone. Silicone is a very safe material for sex toys because it is hypoallergenic and non-toxic. It does not harbor bacteria as quickly as other materials, such as rubber or jelly. It's also easy to clean because all you need is soap and water or toy cleaner (which is what I recommend). The ABS plastic used in the wand is more rigid than silicone but not as stiff as glass, so if your partner wants something that feels firmer rather than softer, this could be an excellent option!
The Double Rose toy is an excellent option for women who want to experience the best of both worlds with sucking vibrations and. Made of silicone, and it is easy to clean and soft and flexible. It is waterproof and can be used in the tub or shower.