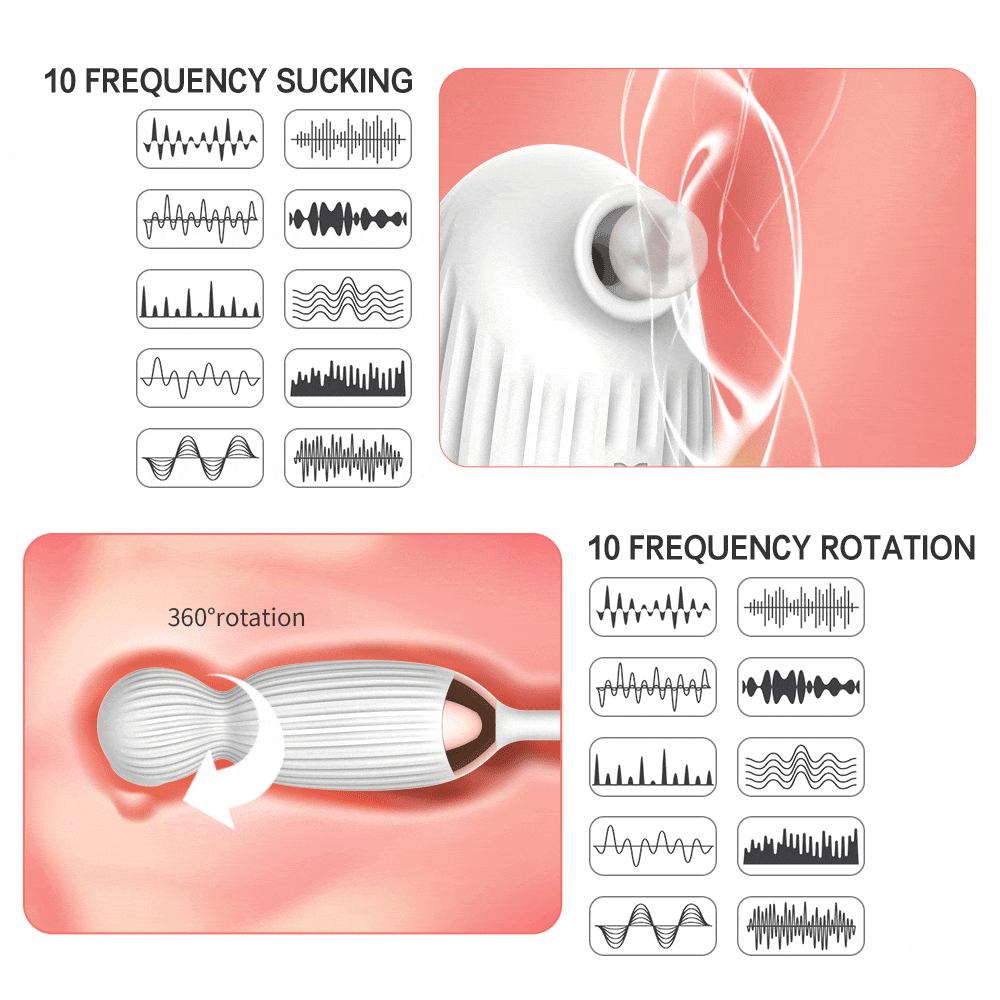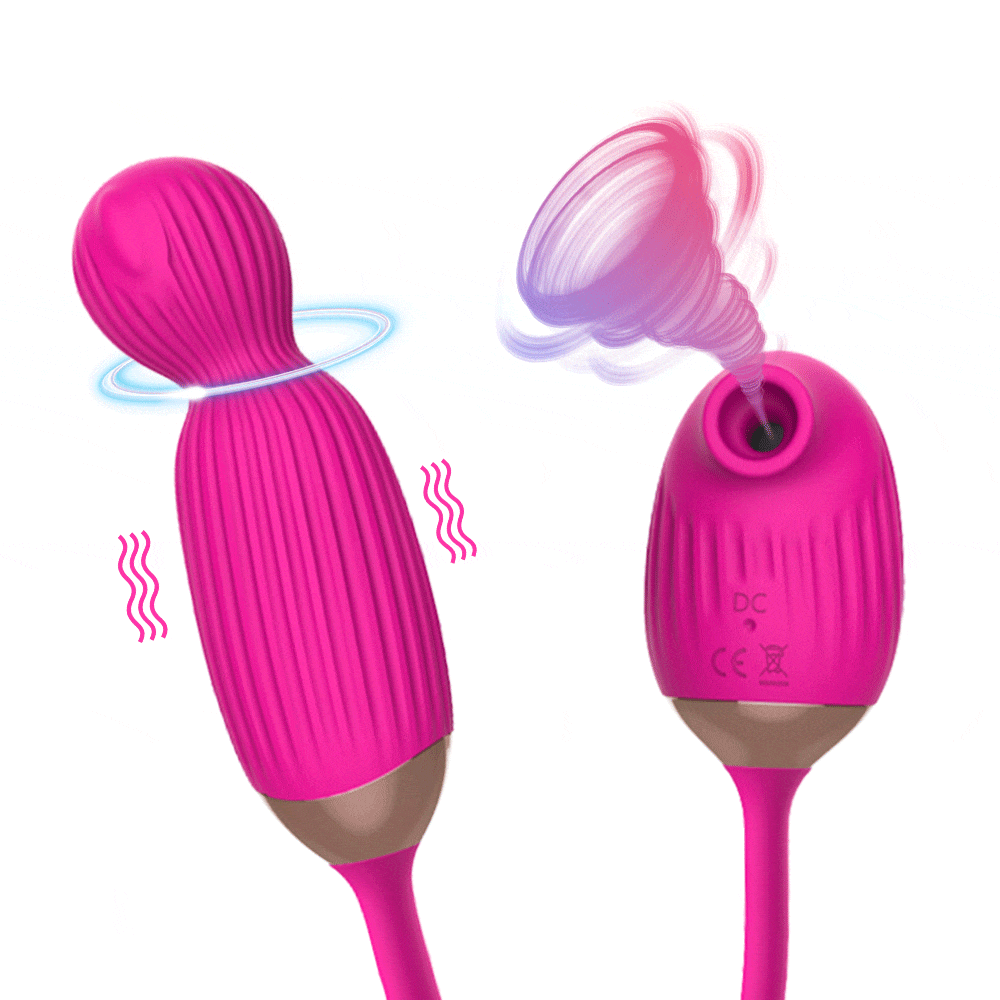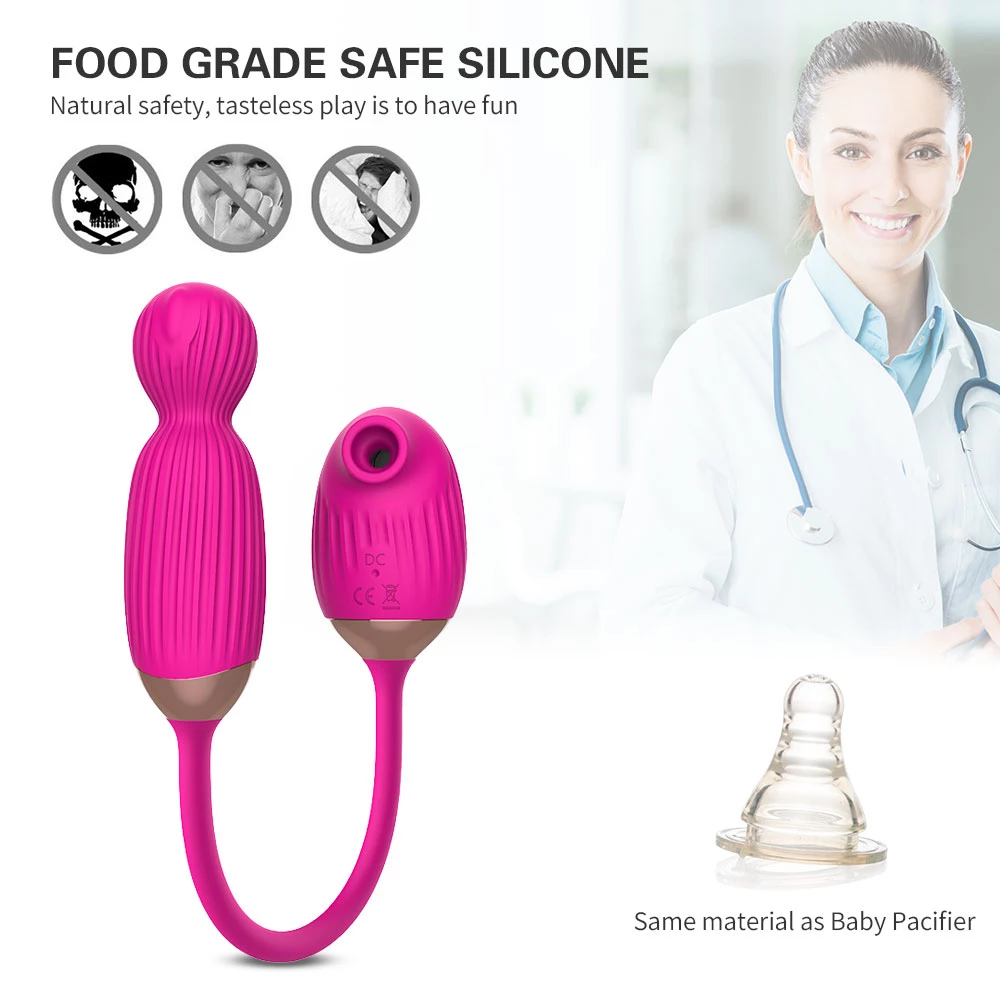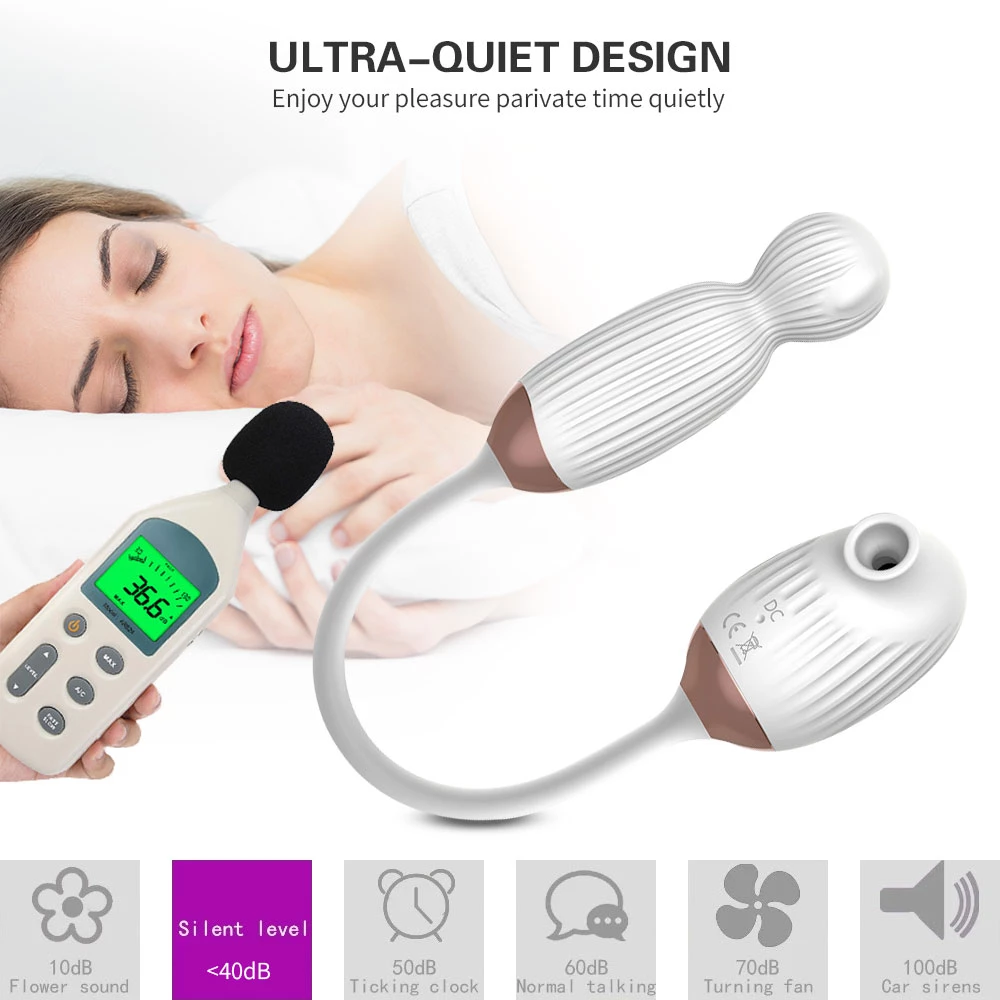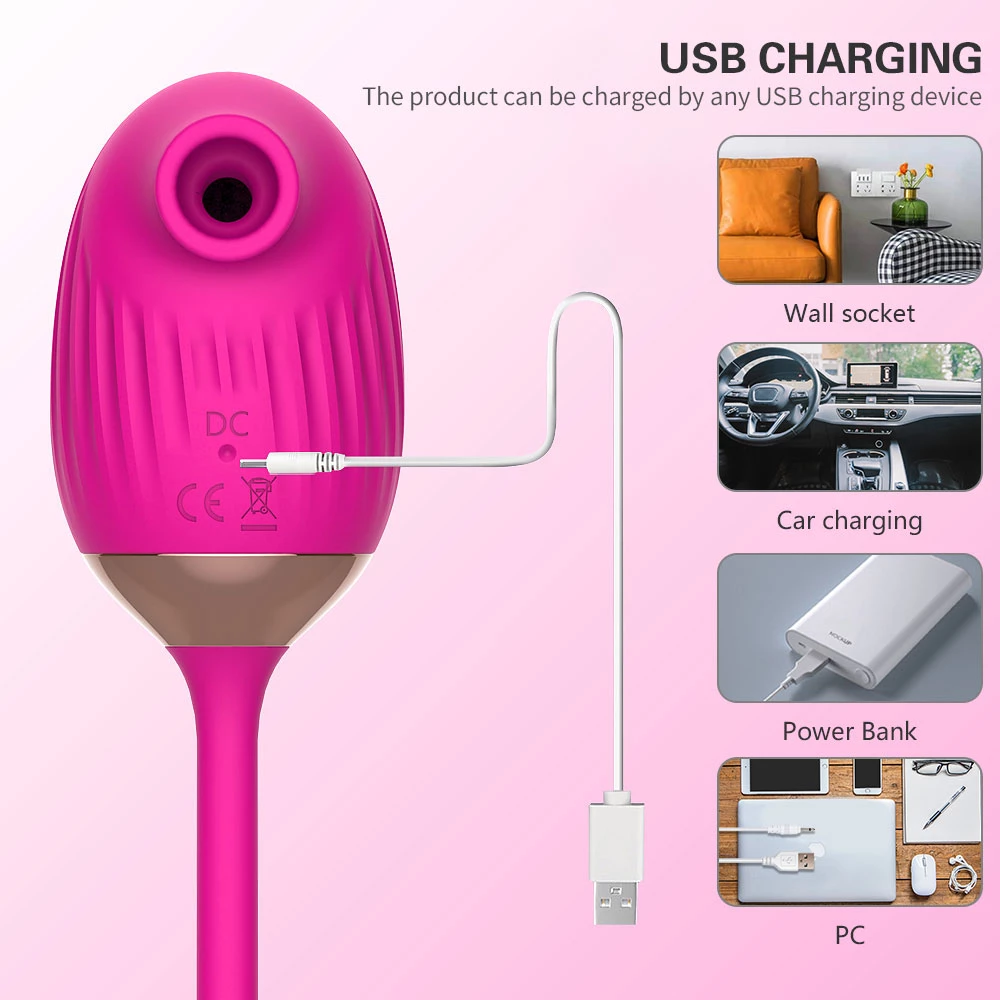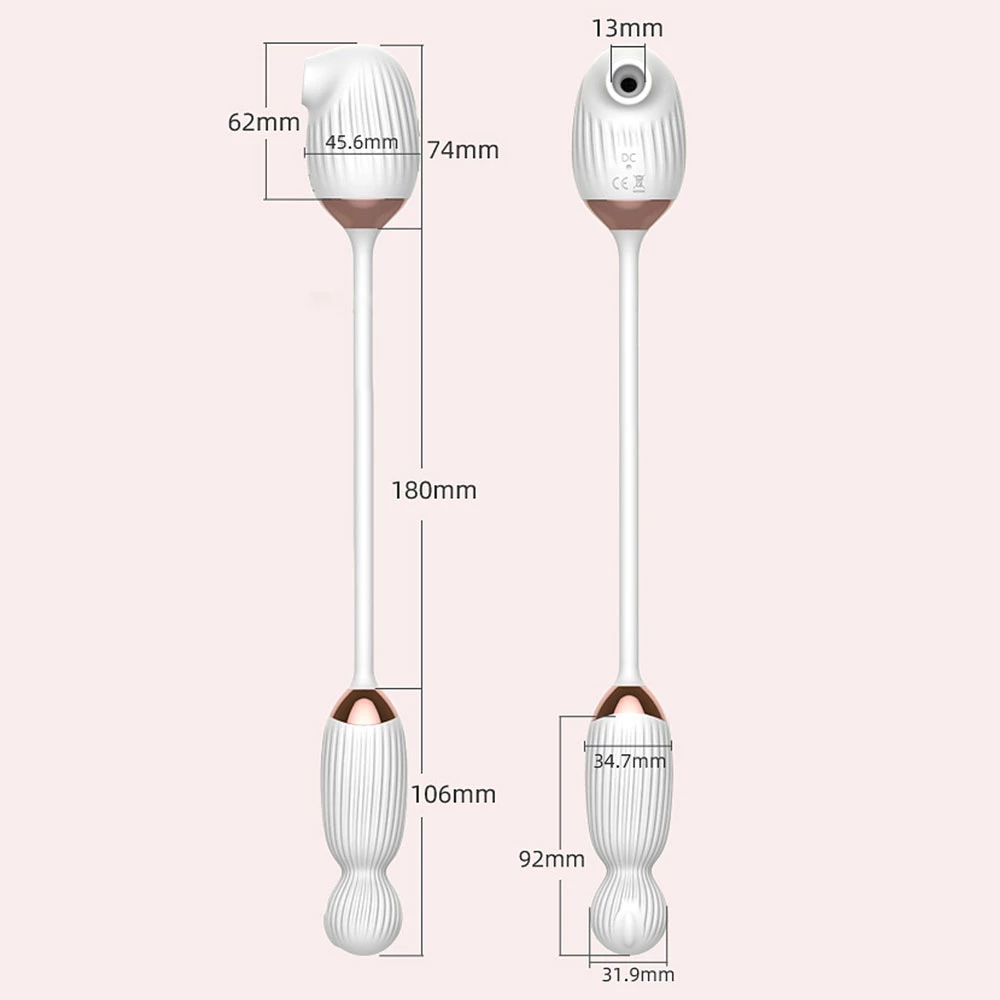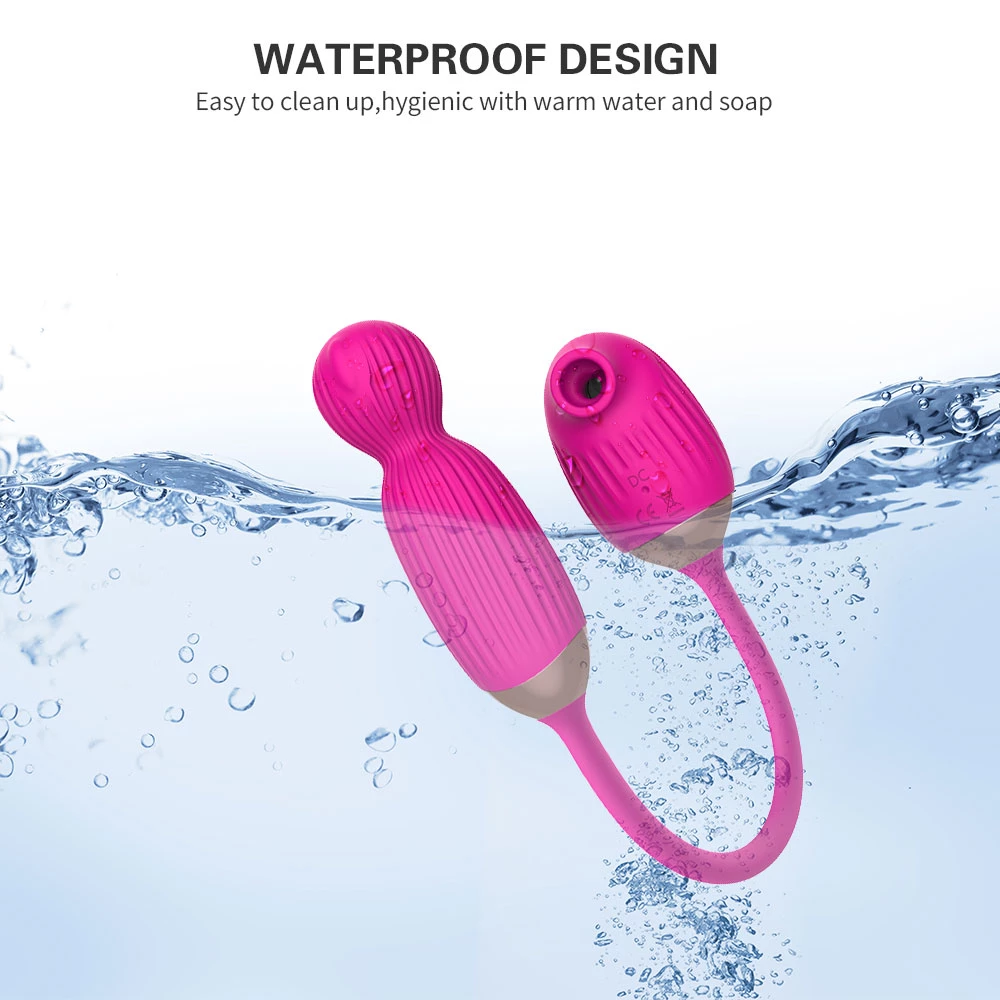 Double Ended Rose Toy Features:
The Double-ended rose toy is a double-headed rose toy designed with a 10-frequency swing and 10-frequency Sucking. The double-ended rose toy is different from ordinary rose toys. A double-ended line between two parts connects the rose toy. Double-ended rose toys do not have the pronounced rose shape of traditional rose toys. 
One part of the double-ended rose toy is responsible for vibration and suction, which is an ellipsoidal shape. One part is designed with a small hole, which can be perfectly fitted to the clitoris to stimulate the clitoris better and trigger a clitoral orgasm. The other part is responsible for rotation, which is the shape of a gourd. Its gourd head can rotate 360 degrees. When it enters the vagina, it can more easily touch the G spot, thus triggering an orgasm. 
Double-ended rose toys' most significant feature is ten rotation modes with different frequencies and ten vibration modes with different frequencies. The first of the ten modes of these two functions is relatively stable, which is more suitable as the first step in gradual progress. In addition to some regular and gentle vibrations, some irregular and more exciting patterns exist. These patterns are carefully designed for the needs of users. You can explore your favorite ways. 
Food-grade safe silicone
Because the double-ended rose toy is a product for private use, the selection of materials should be particularly careful. We choose food-grade silicone material as its main part. This material is natural and safe, non-toxic and tasteless. You can have sex with it with ease. This material is often used to make baby pacifiers and is very safe. 
Mute Design
Double ended rose toy's mute design is also excellent. The double-ended rose toy's maximum volume will not exceed 40 decibels during use. You can use the double-ended rose toy in more scenarios without being known by others. When you use the double-ended rose toy to enjoy sex, you will not be disturbed by the noise of the vibrator. 
Power Supply
The double-ended rose toy can be charged in various scenarios, such as USB charging, power bank, etc. A double-ended rose toy is compact, you can put it in a bag and take it anywhere, and it can be charged anywhere. 
Color
The Double-ended rose toy has two colors, rose, and white, and is very popular with fashion ladies. You can give it to your sexual partner as a romantic gift. 
Confidential Delivery
We promise to deliver the goods confidentially and do not worry about your privacy being disclosed. 
Double Ended Rose Toy Spec:
Vibration mode: 10-frequency Swing, 10-frequency Sucking
Material: Safety silicone material , non-toxic and tasteless
Mute design: Less than 40 dB
Power Supply: USB
Color: Red, White
Double Ended Rose Toy Tips:
To protect your privacy, we promise to send your products secretly, without any pictures or words about sex.
If you have any questions about our products, don't hesitate to get in touch with us. We will try our best to meet all your needs.
We guarantee that the products you receive are the same as the picture.