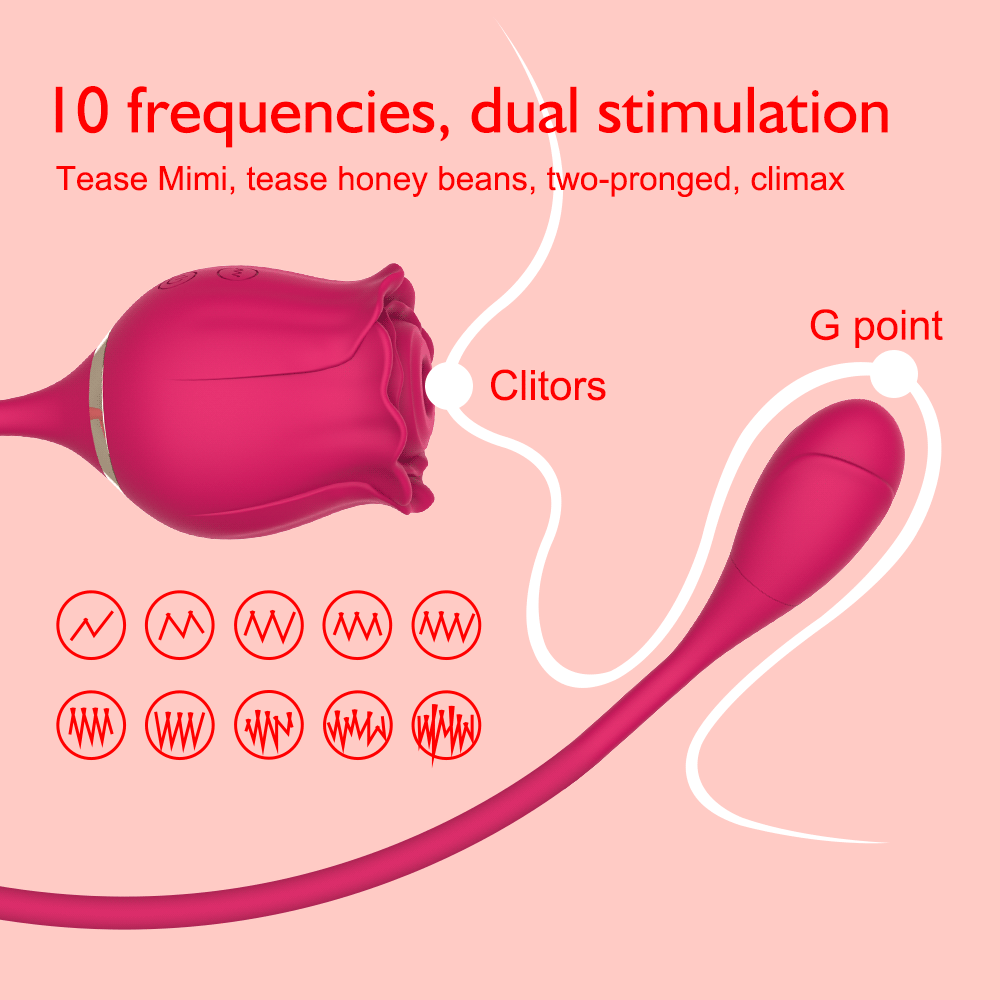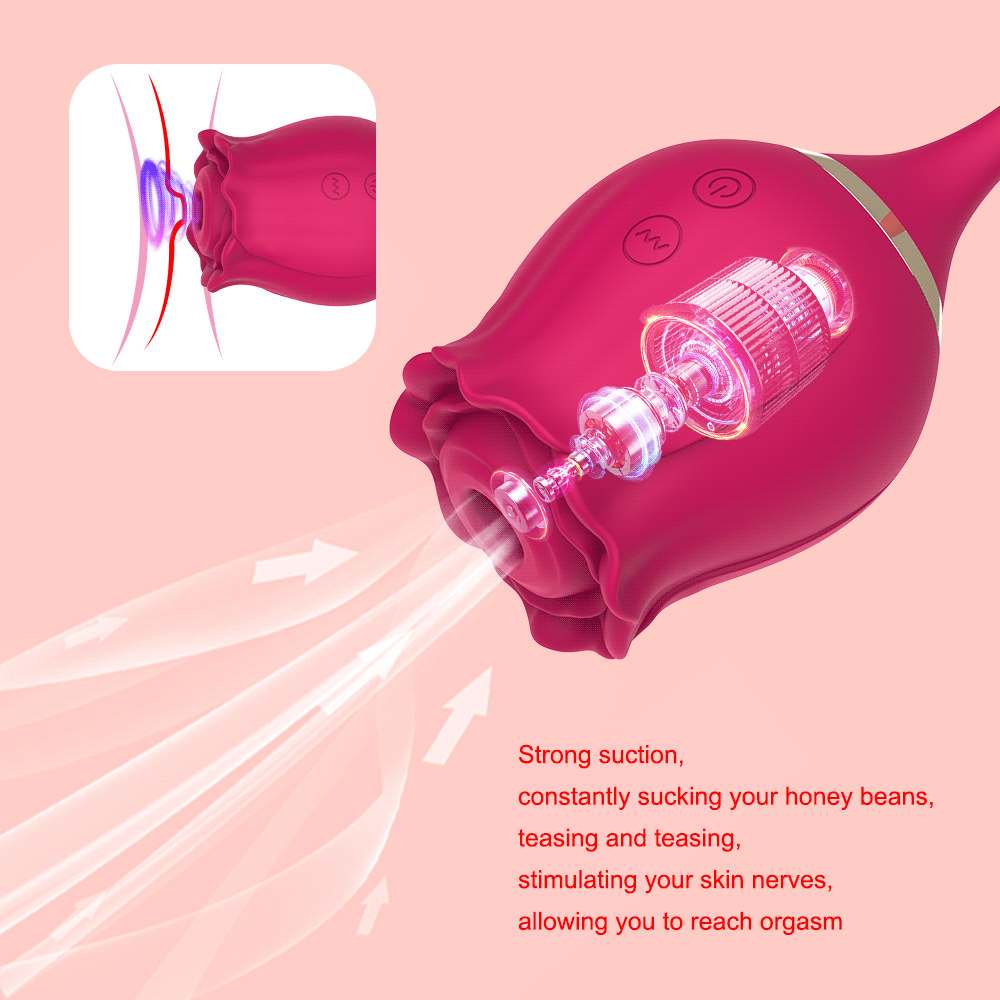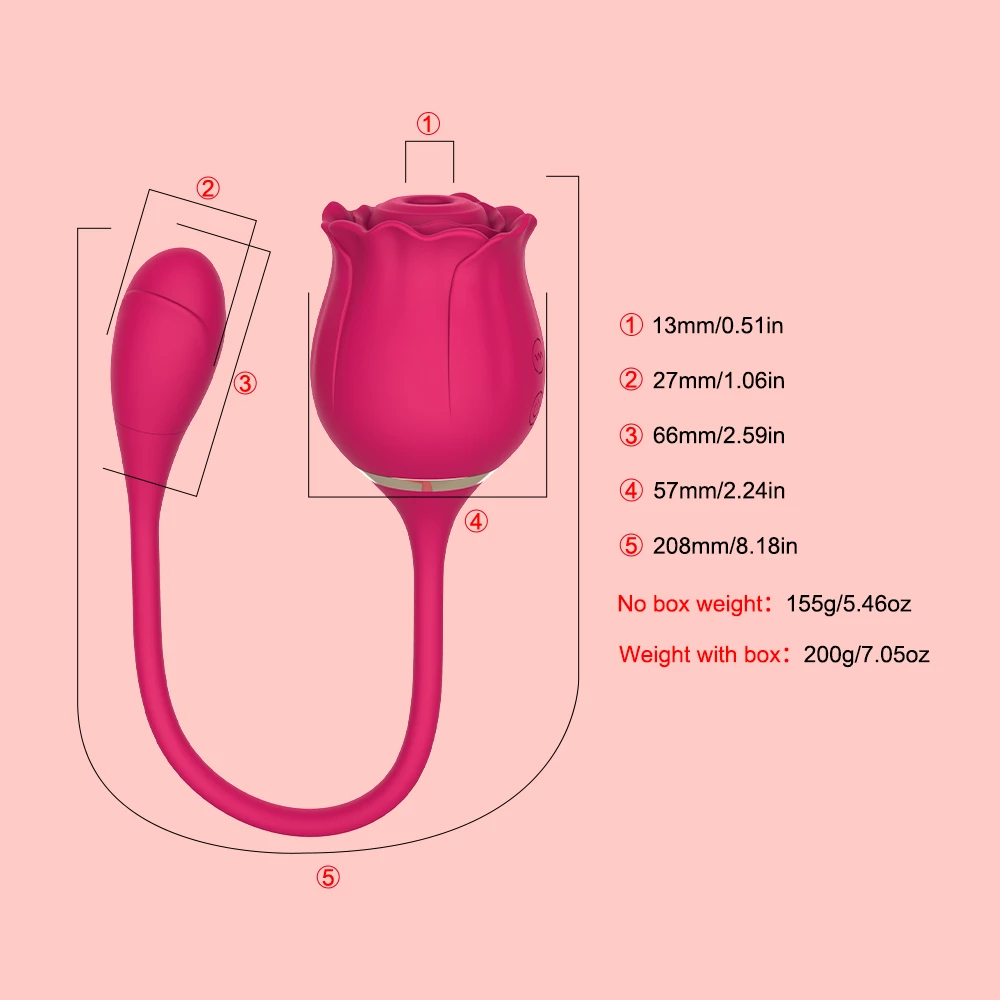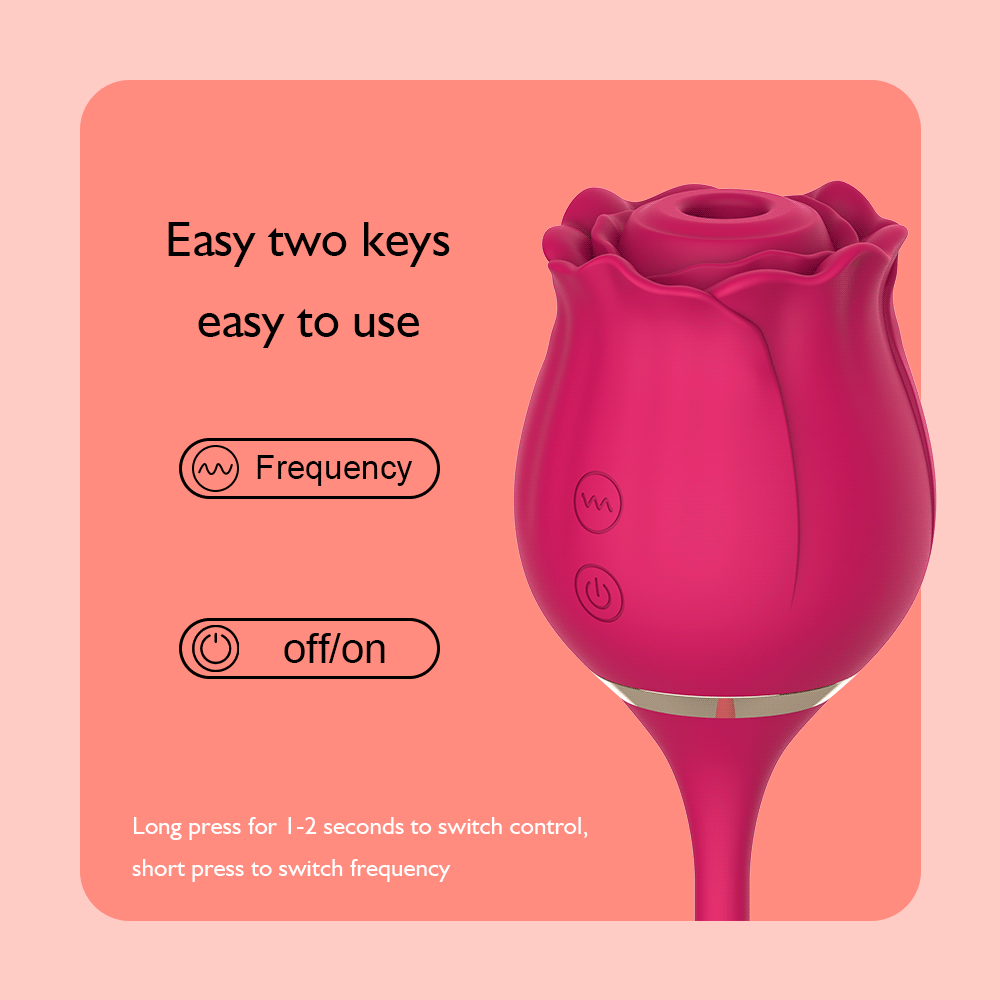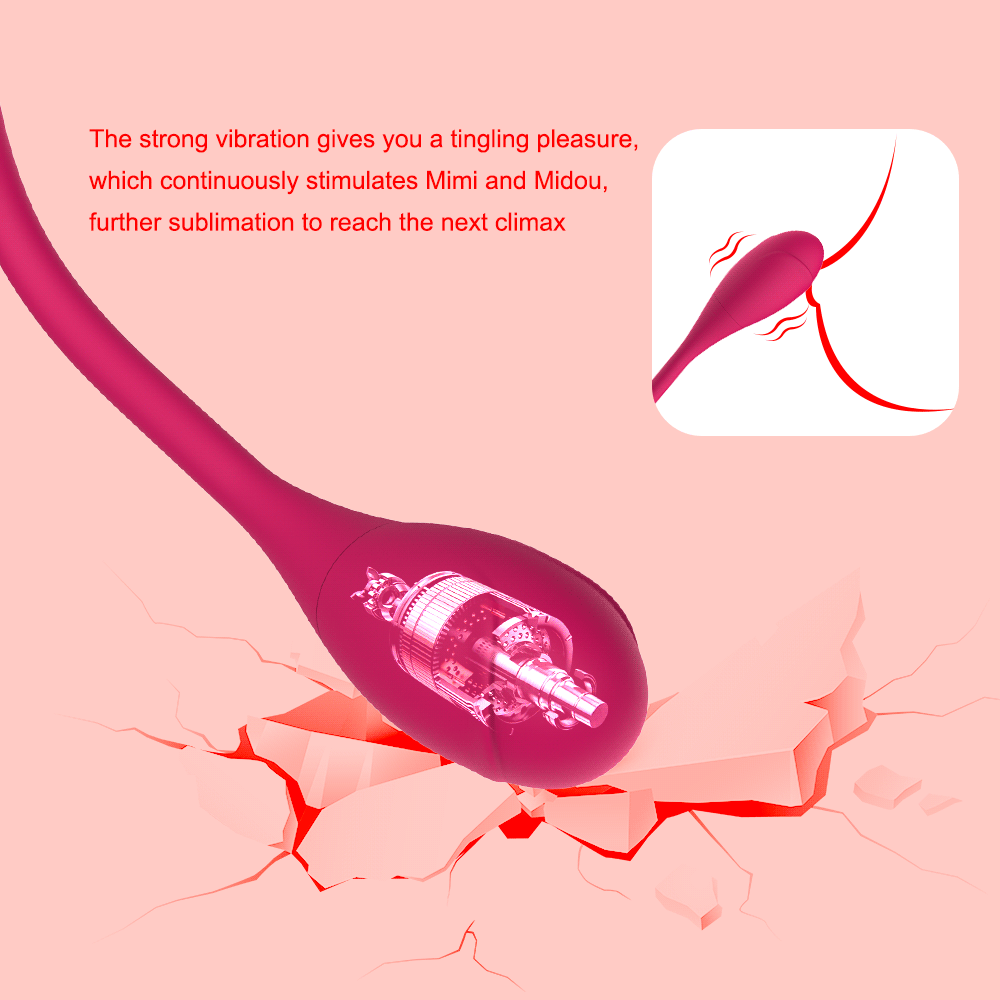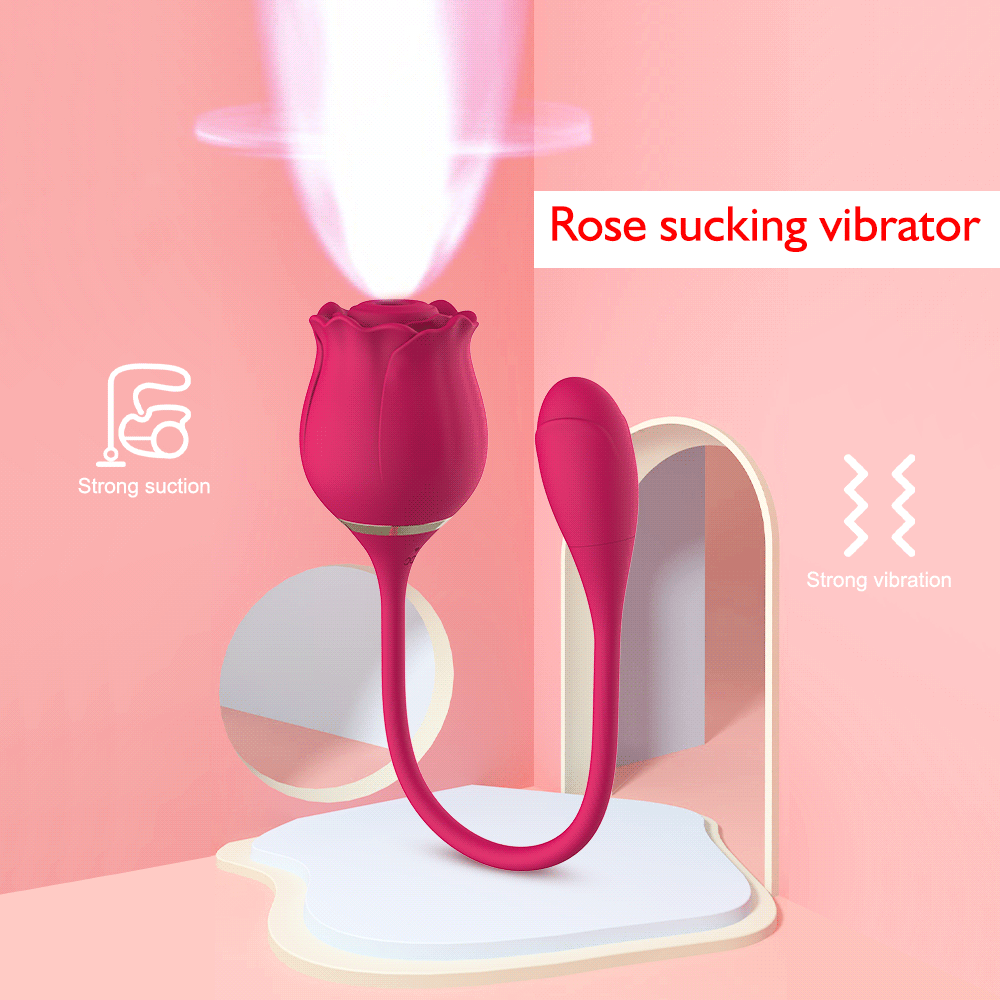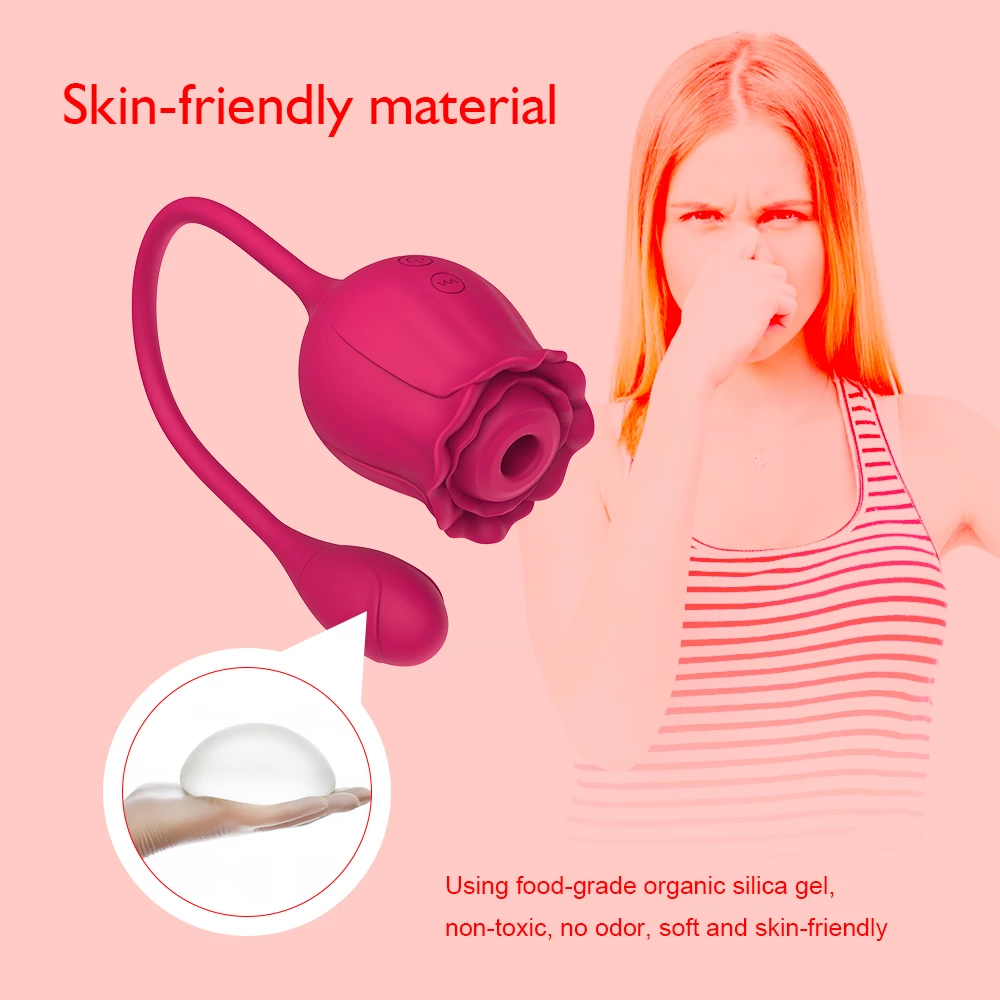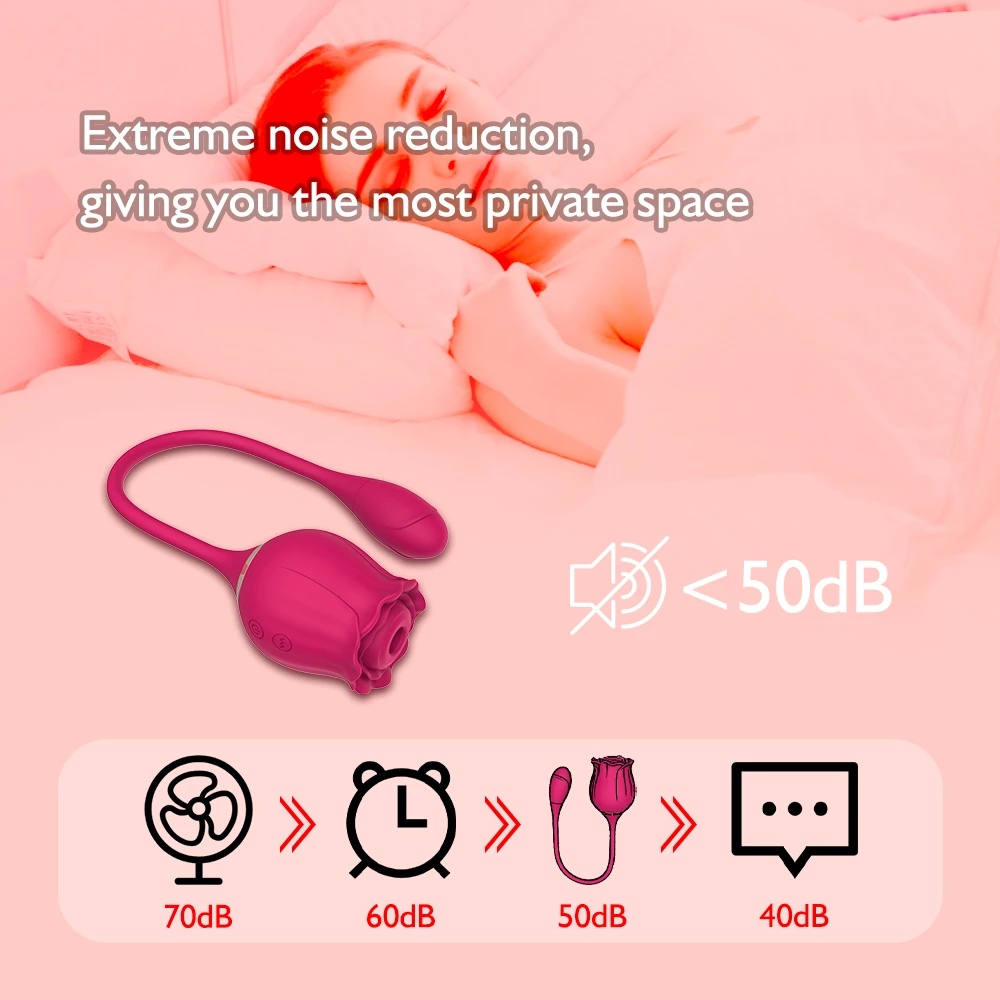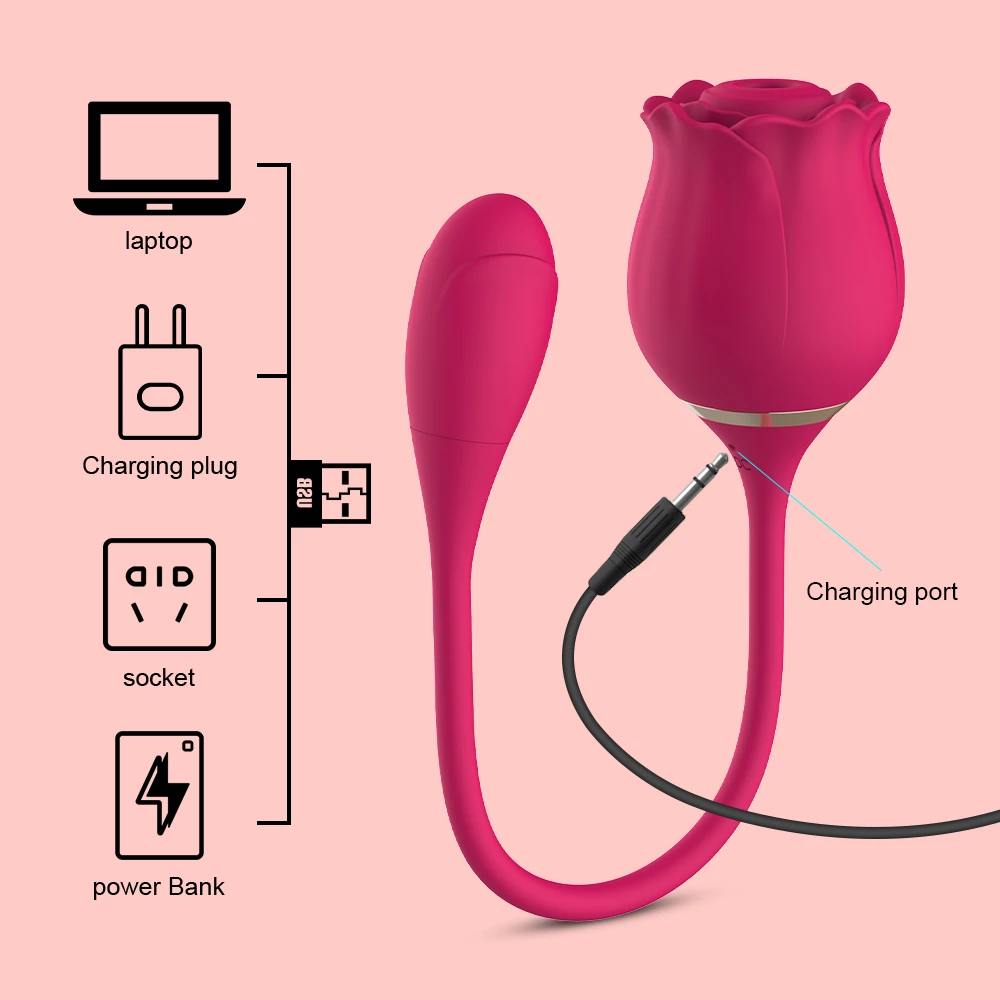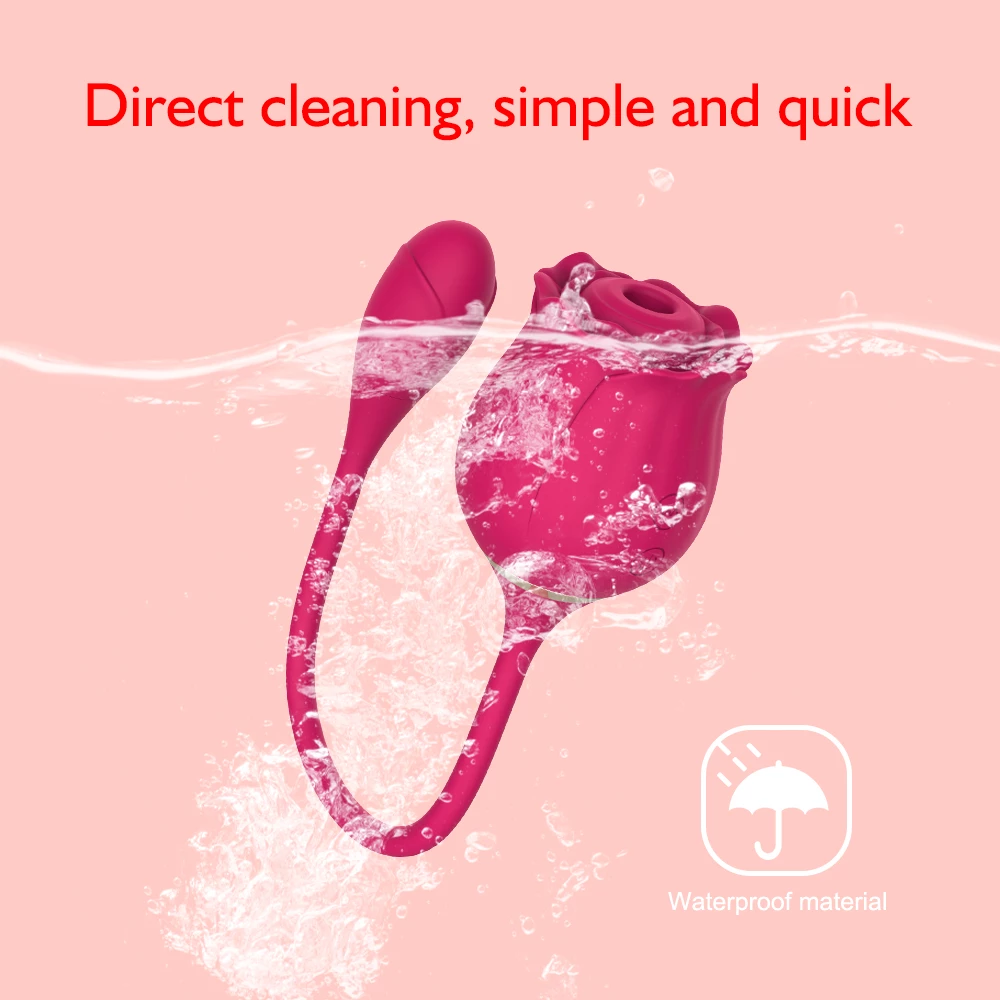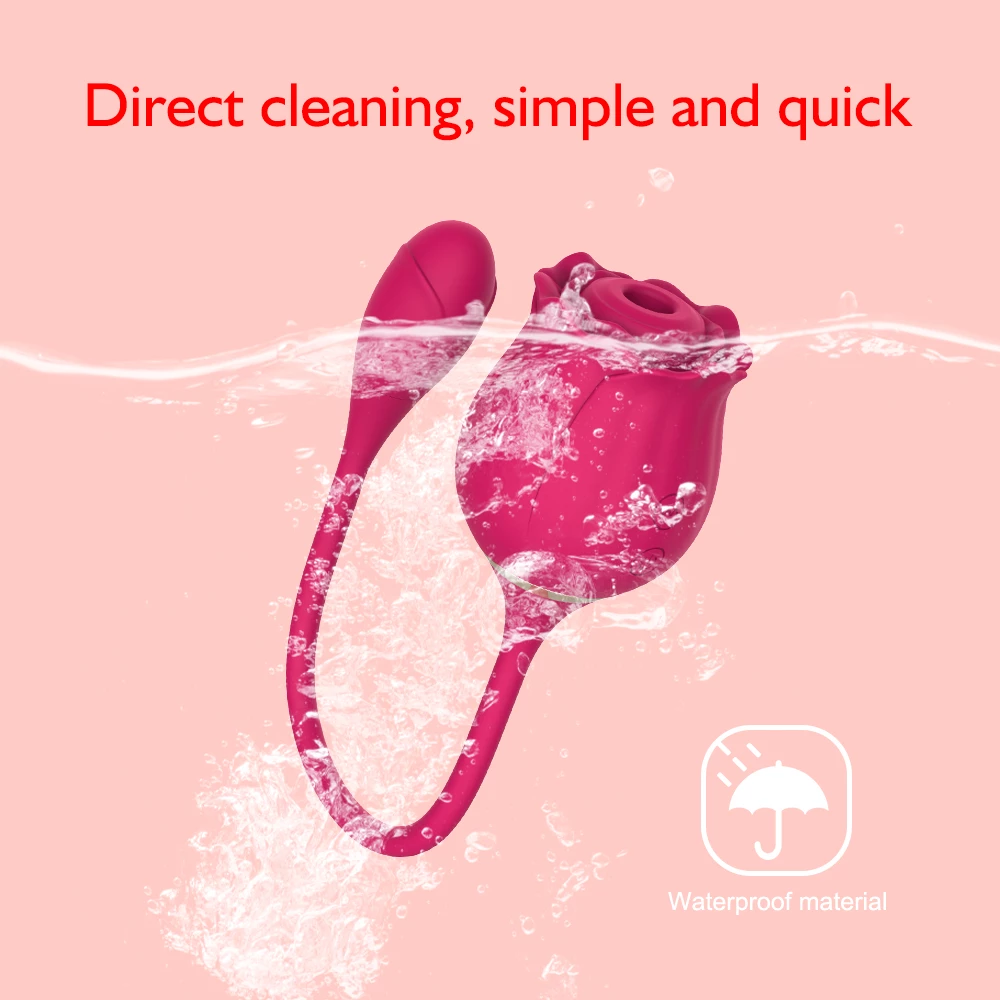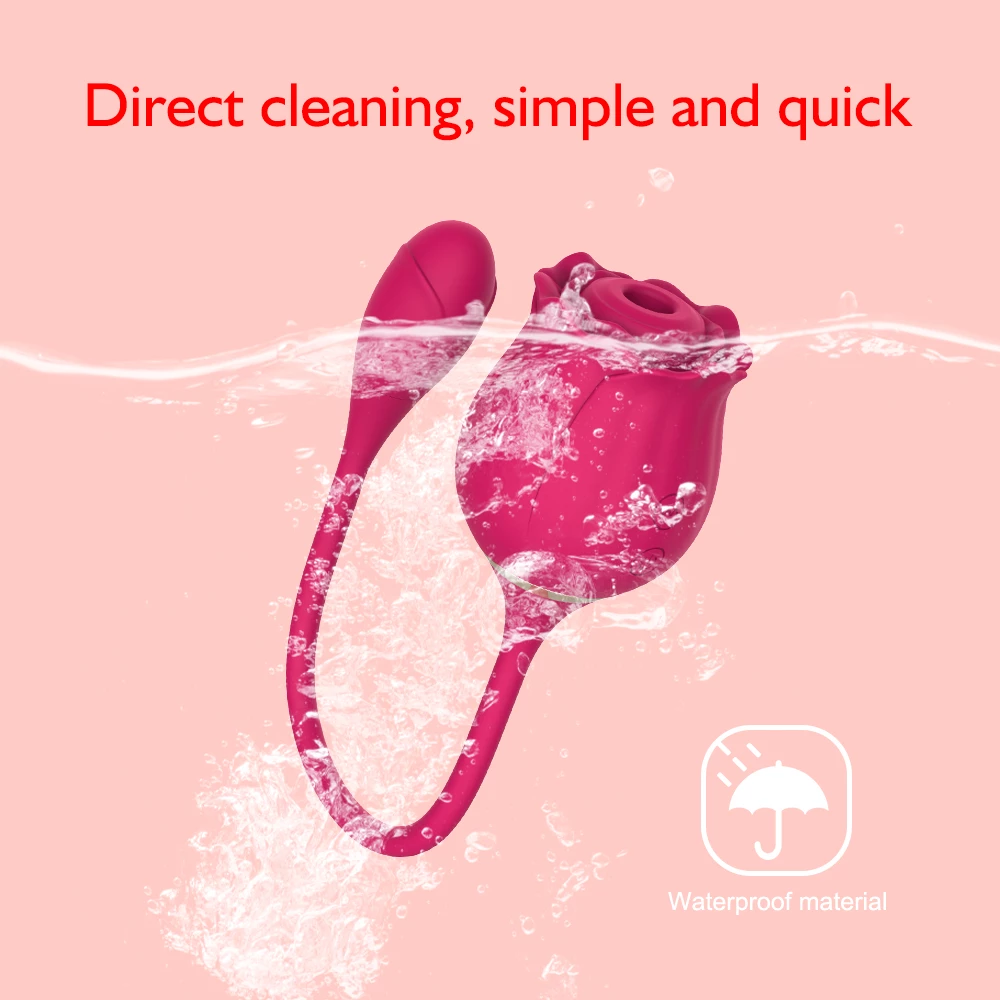 Double Action Rose Toy Features
Double Action Rose Toy
Looking for something fun and exciting for your alone time in the bedroom? The Double Action Rose Toy is the talk of the town right now. This sex toy is both functional and versatile, with a unique design that will have you wanting to get your hands on them ASAP!
The Double Action Rose Toy, or the rose toy, is a dual device like the name suggests for clitoral stimulation and a vaginal vibrator. It uses state-of-the-art technology to produce pressure and air pulse, giving you a suction and vibration motion that feels just as good as the real deal.
Strong Suction And Vibration:
The combination of the vibration and strong suction from the rose part of the toy provides an unmatched stimulation that is sure to lead you to a succumbing climax. This sex toy comes with a rechargeable battery, so there's no issue of cables and wires disturbing your alone time. Plus, it's easy to use. With just one click, you can get started with the device.
Safe For All Skin Types:
The Double Action Rose Toy is made completely safe, using nontoxic Food grade organic silica gel, so you don't have to worry about anything. The company also ensures rigorous testing for all its products before they go up for sale. This ensures every product maintains high standards and is free from hazards so you can enjoy your toy without stress.
Discreet:
Our Double Action Rose Toy can confidently help you live through the ultimate experience, reaching climax hopefully more than once. It's also a discreet sex toy with just <50 dB, so you don't need to stress about the noise from the vibration and enjoy your private moment fully.
10 Different Frequencies:
It comes with 10 different modes that mimic what real-life cunnilingus feels like. If you want to switch the controls, you must long press the button for 1 or 2 seconds. Suppose you want to change to another frequency or mode. Short press the same button. Change the speed and pattern of the vibration and suction as you please and enjoy pleasure like never before.
The air pulse technology aids the suction stimulation that gently teases your clitoris while the vibration provides intense pleasure. This combination is unrivaled in its way.
Waterproof:
Just when you think it can't get any better, this toy is completely waterproof. Whether it be in a bathtub or the shower, you can use it wherever you want. Additionally, this device is easy to clean. There's no odor, to begin with, but the cleaning process is just as simple and easy since it is waterproof.
Why Use The Double Action Rose Toy?
The way this sex toy is constructed allows you to enjoy the best of both worlds while stimulating the most amorous parts of your body and skin. Allow yourself to reach climax and have the benefit of back-to-back orgasms with this device.
Get as creative as you want and try out the toy in different erogenous zones of your body like your thighs, nipples, ears, navel, etc. that's the beauty of the rose toy. It's versatile, so you can use it however you see fit for your pleasure.
The best part about this product is its 100% satisfaction guarantee. If, for any reason, you feel like it does not live up to your expectations, you can avail of the 30-day return policy and return the product to us.
Specifications
The total length of the sex toy: 208mm or 8.18in
The vibrator head: 27mm or 1.06in
Length of the vibrator head: 66mm or 2.59in
Width of the rose: 57mm or 2.24in
The rosebud suction area: 13mm or 0.51in
Weight: 155g or5.46oz
Power: Rechargeable device with a USB charging port