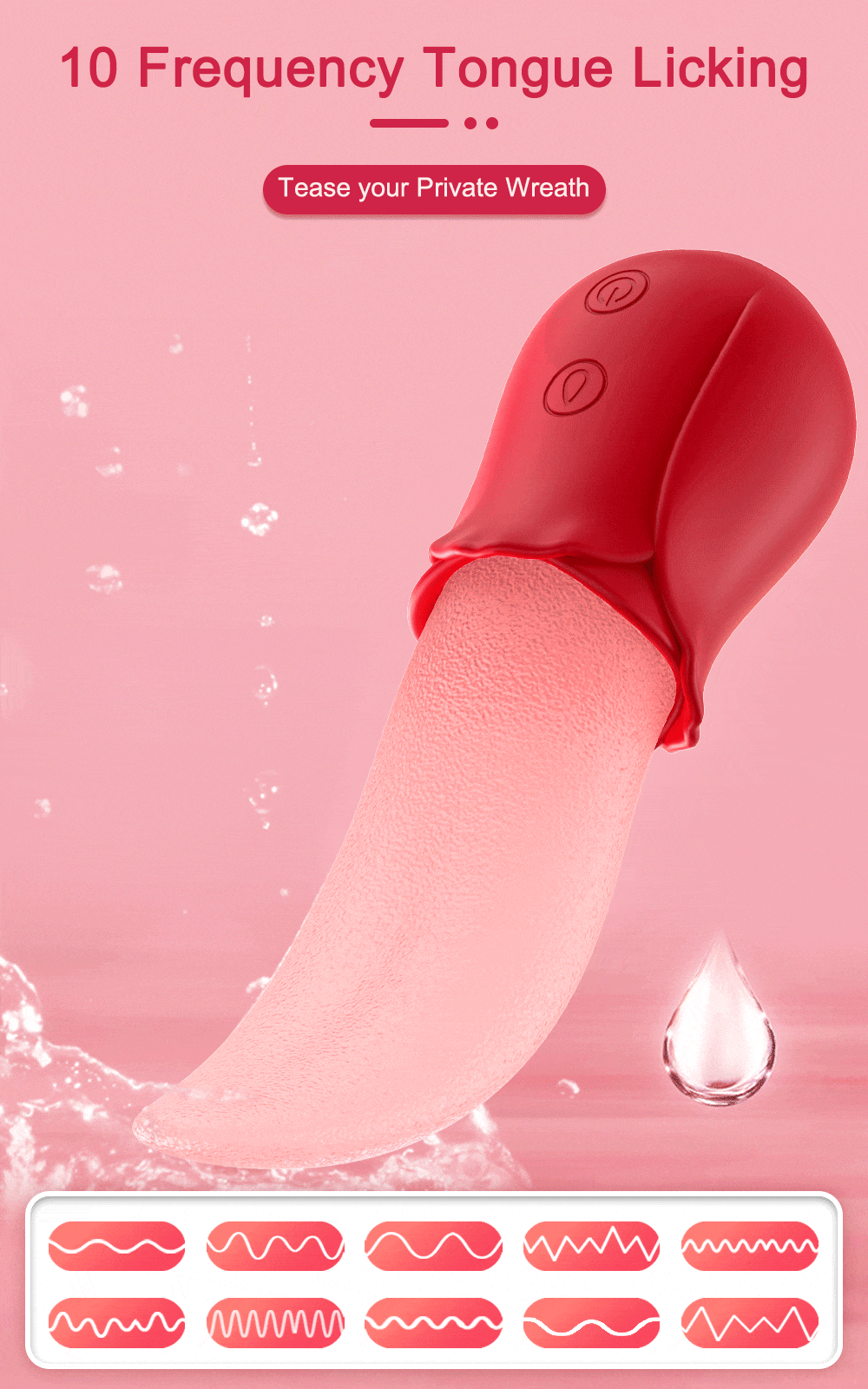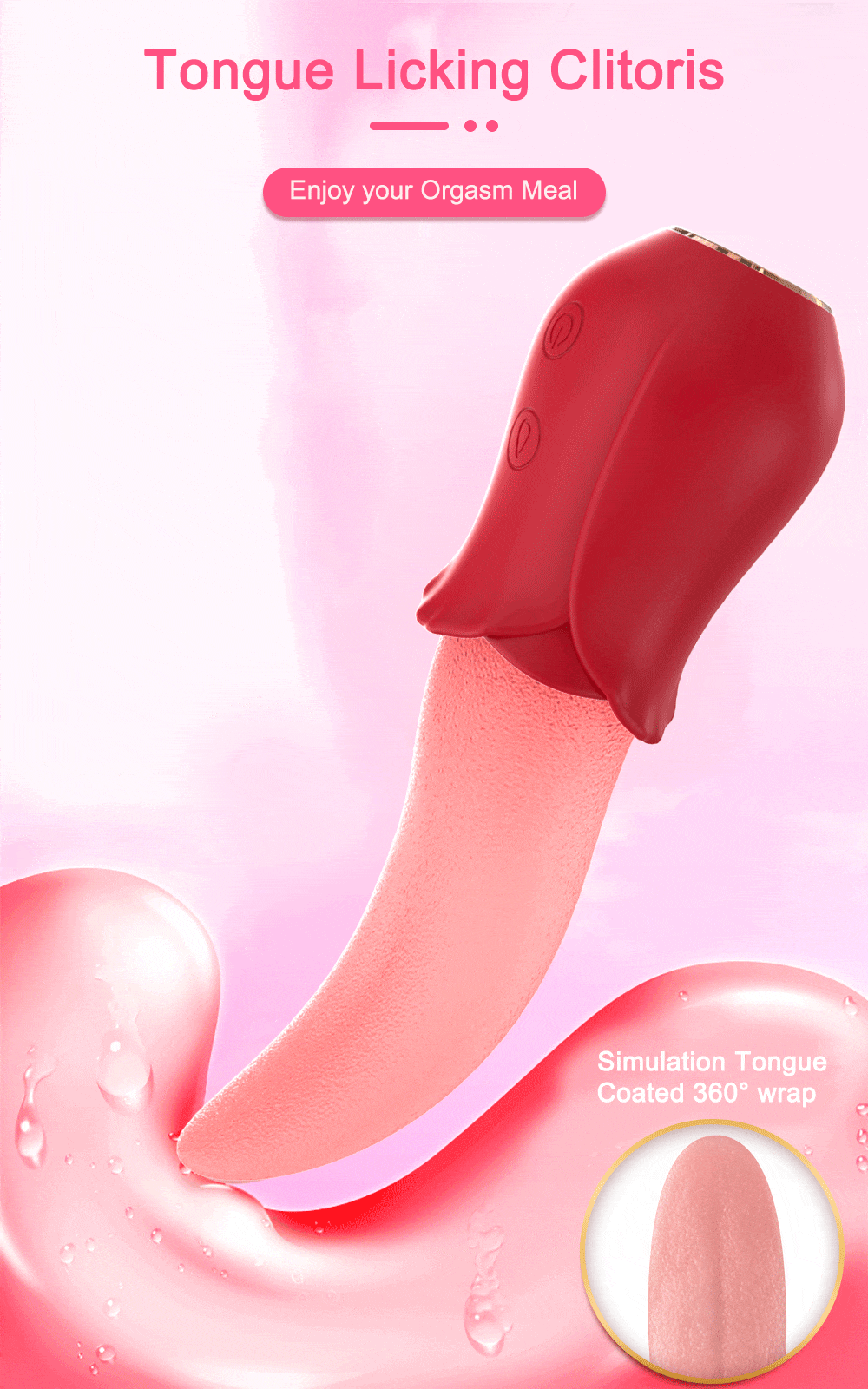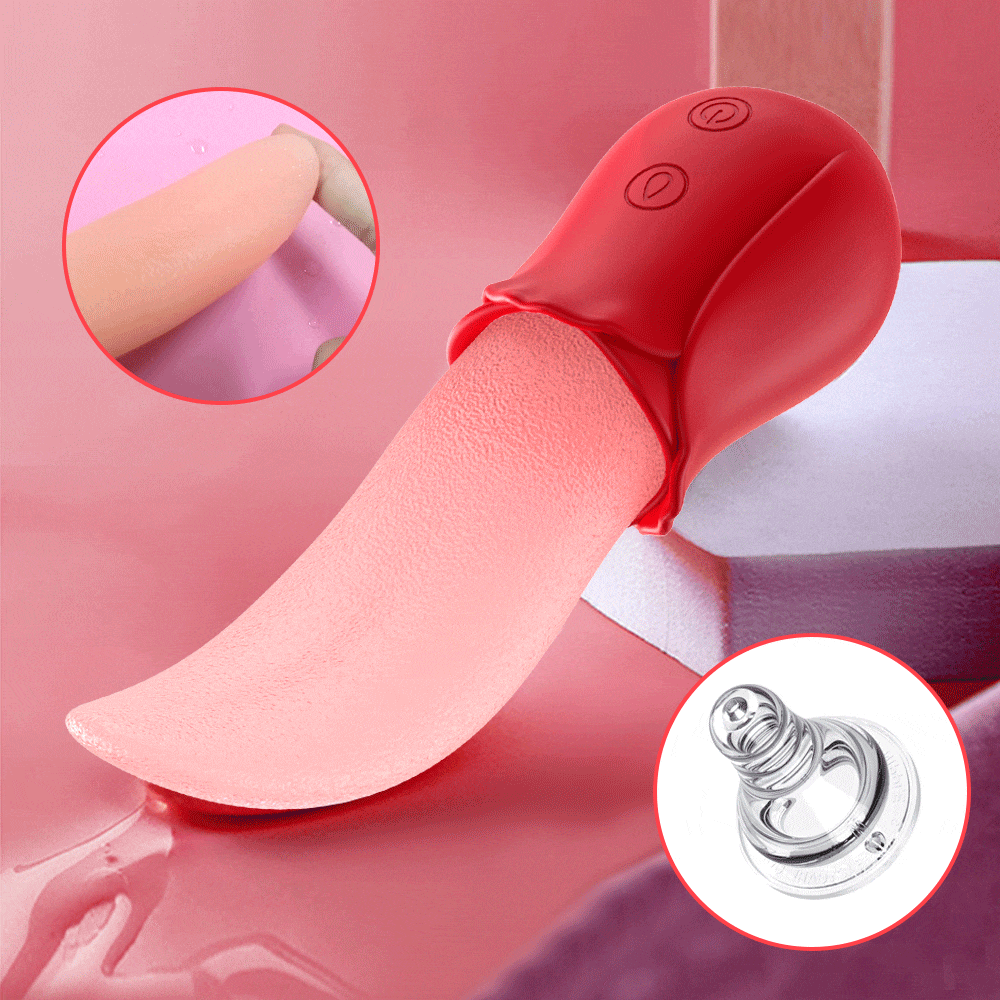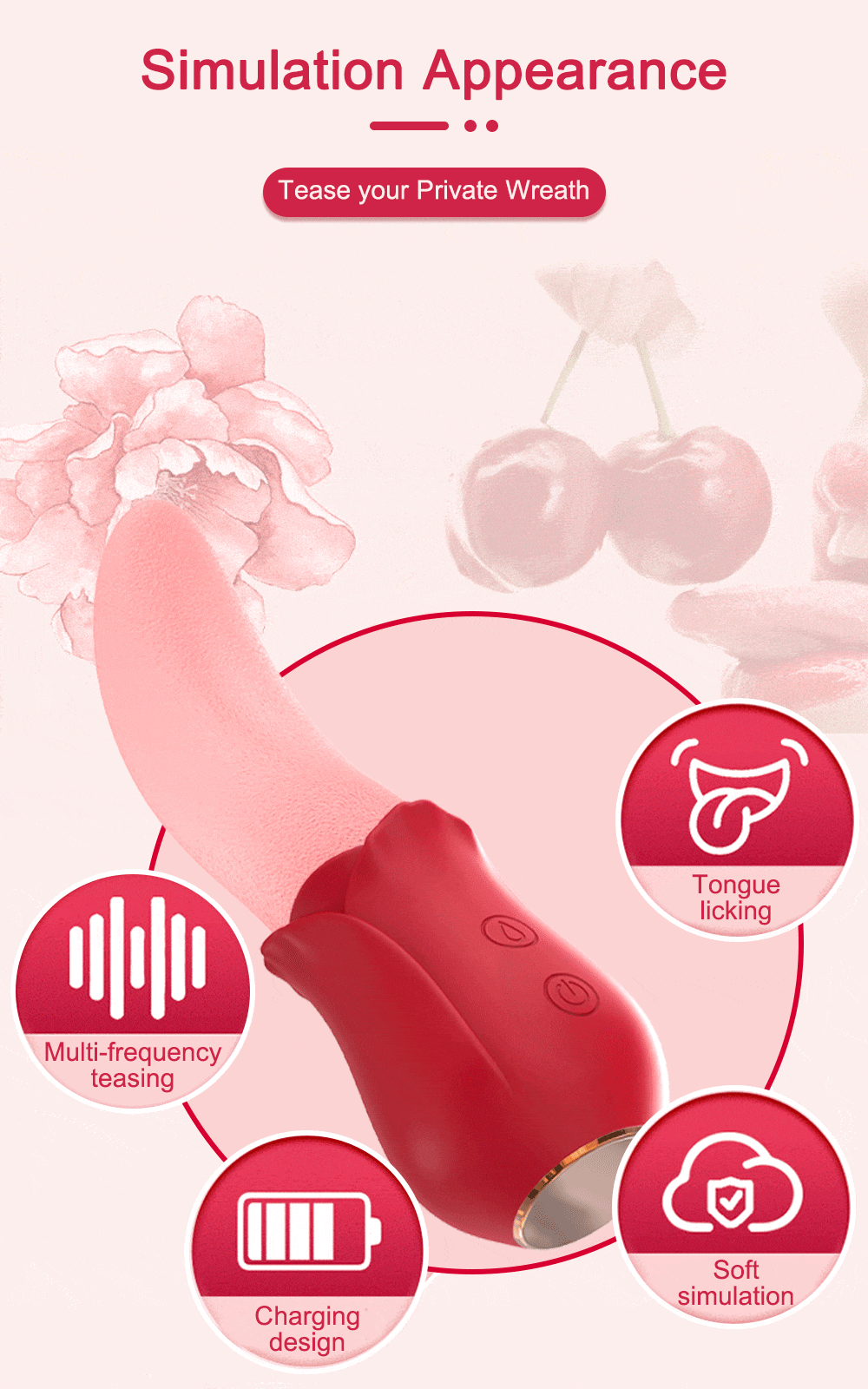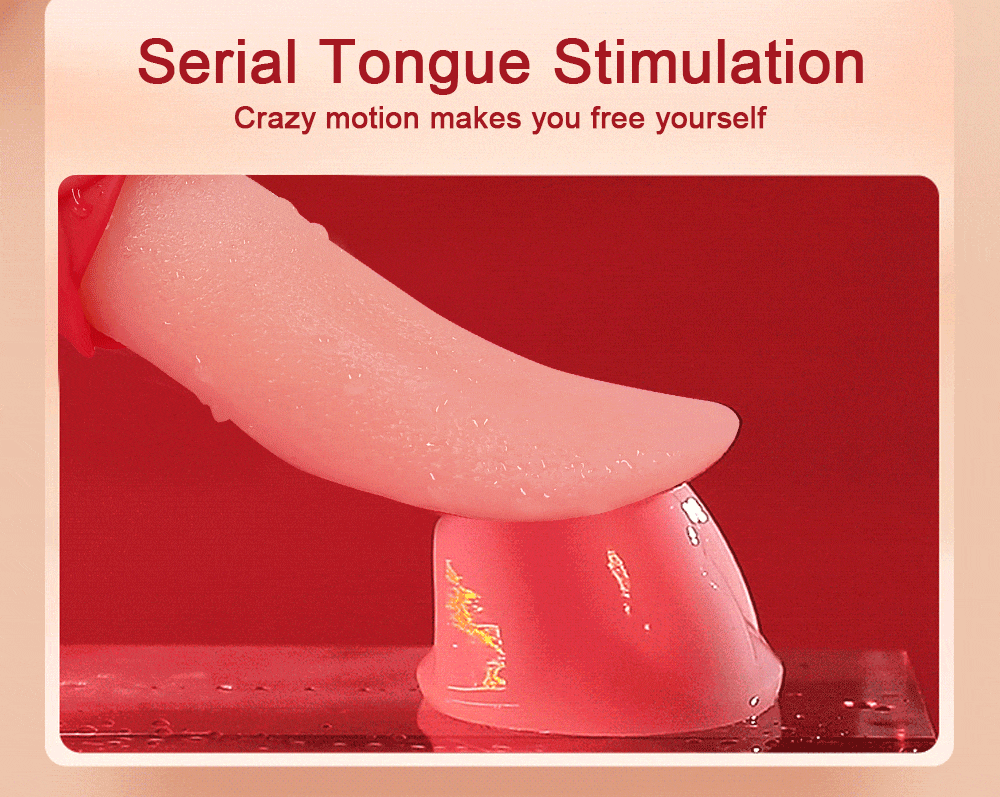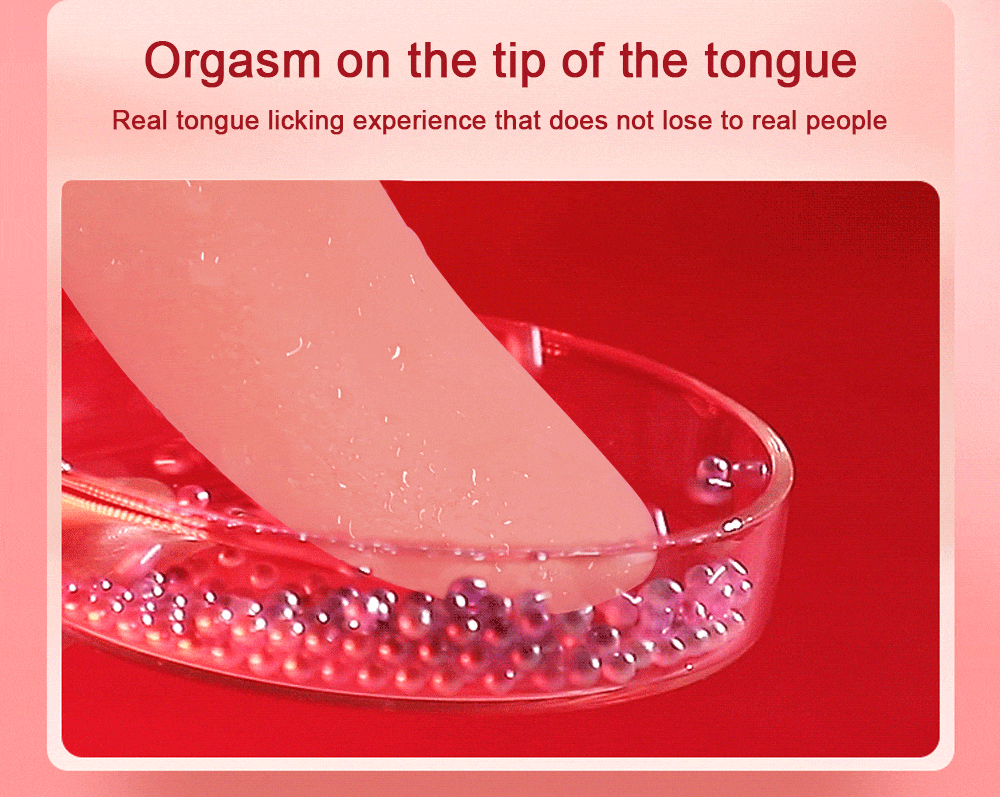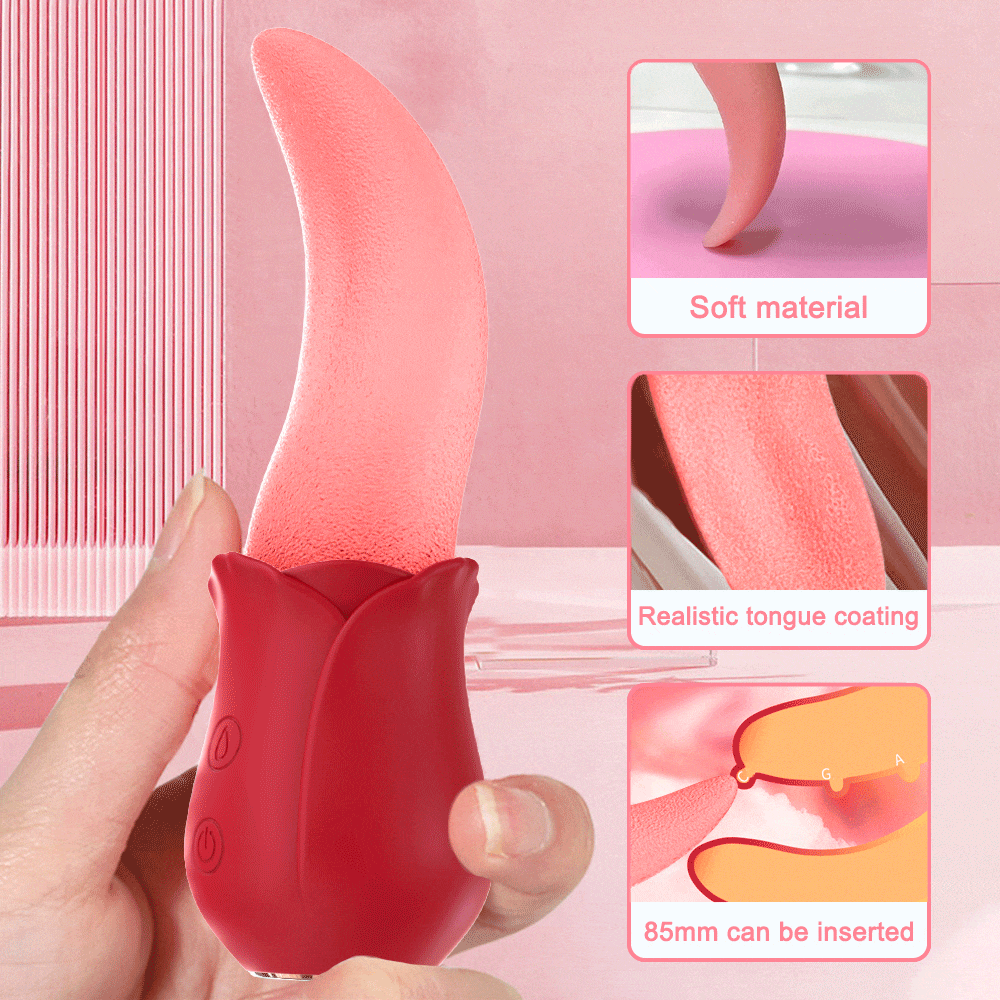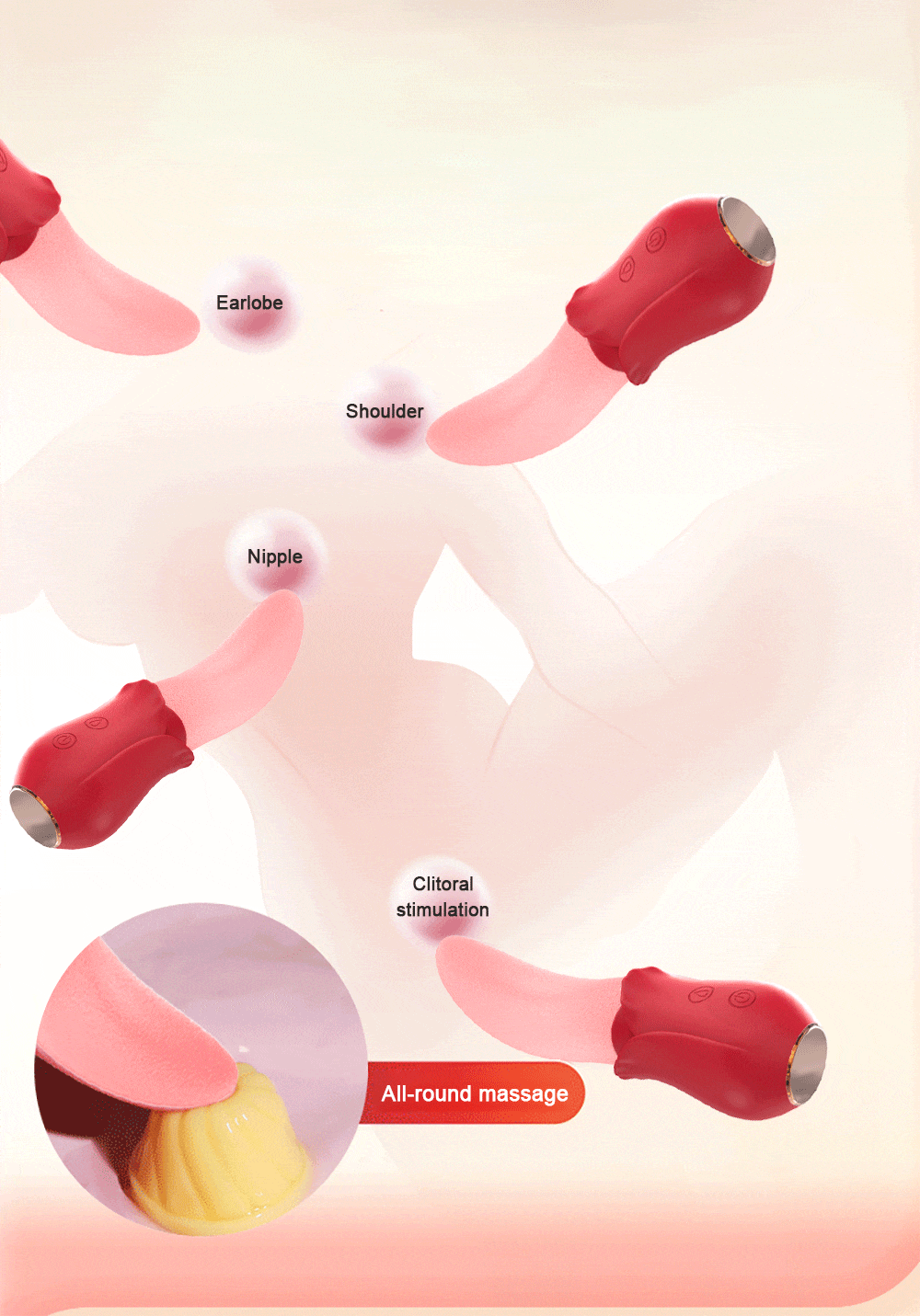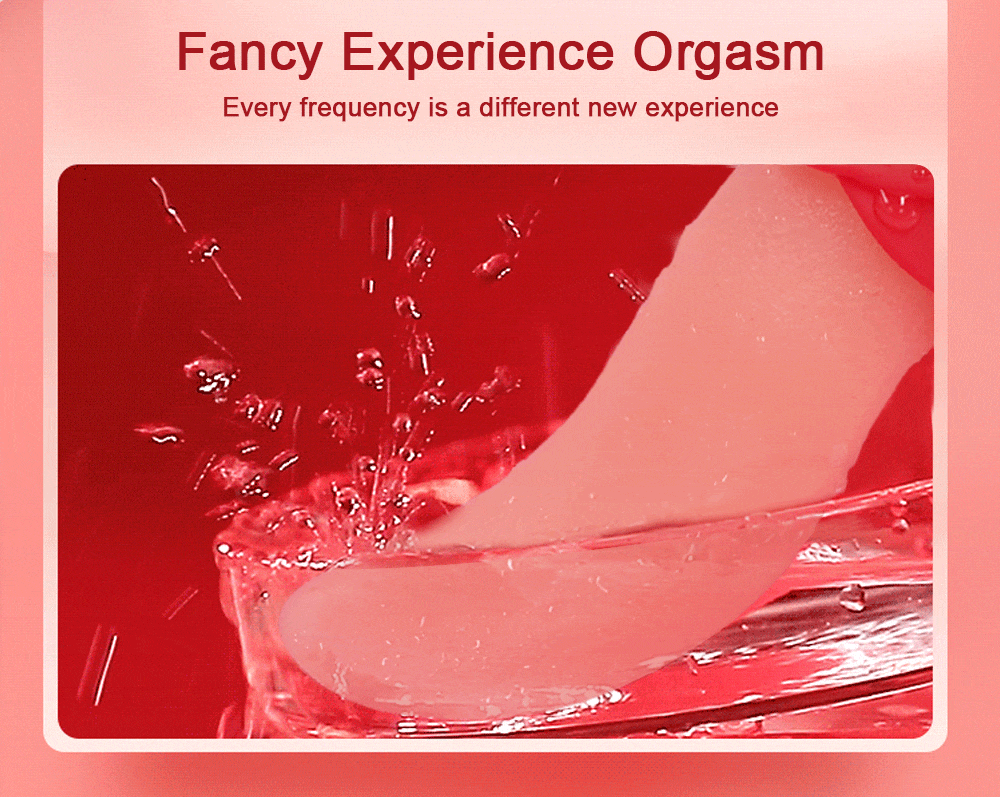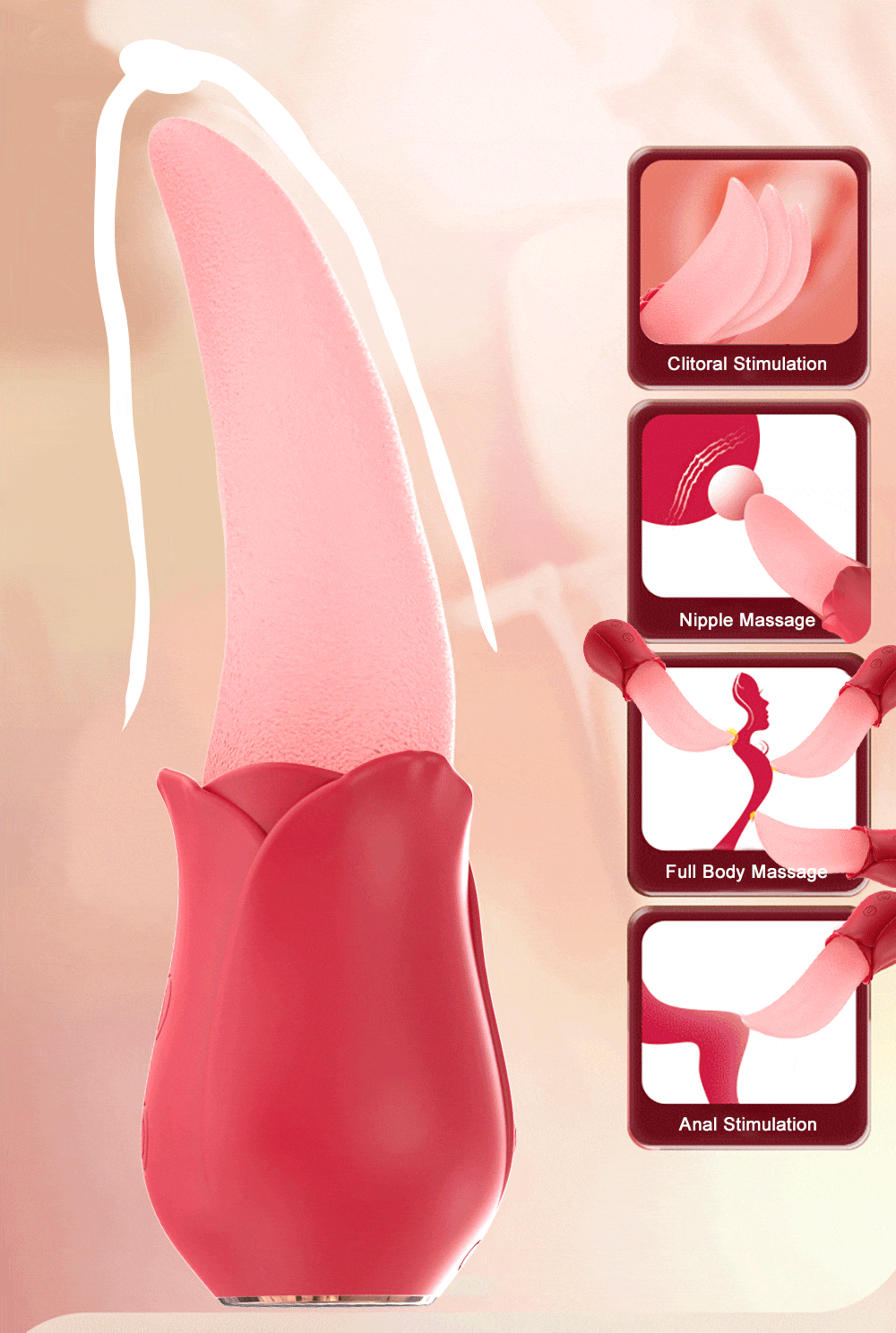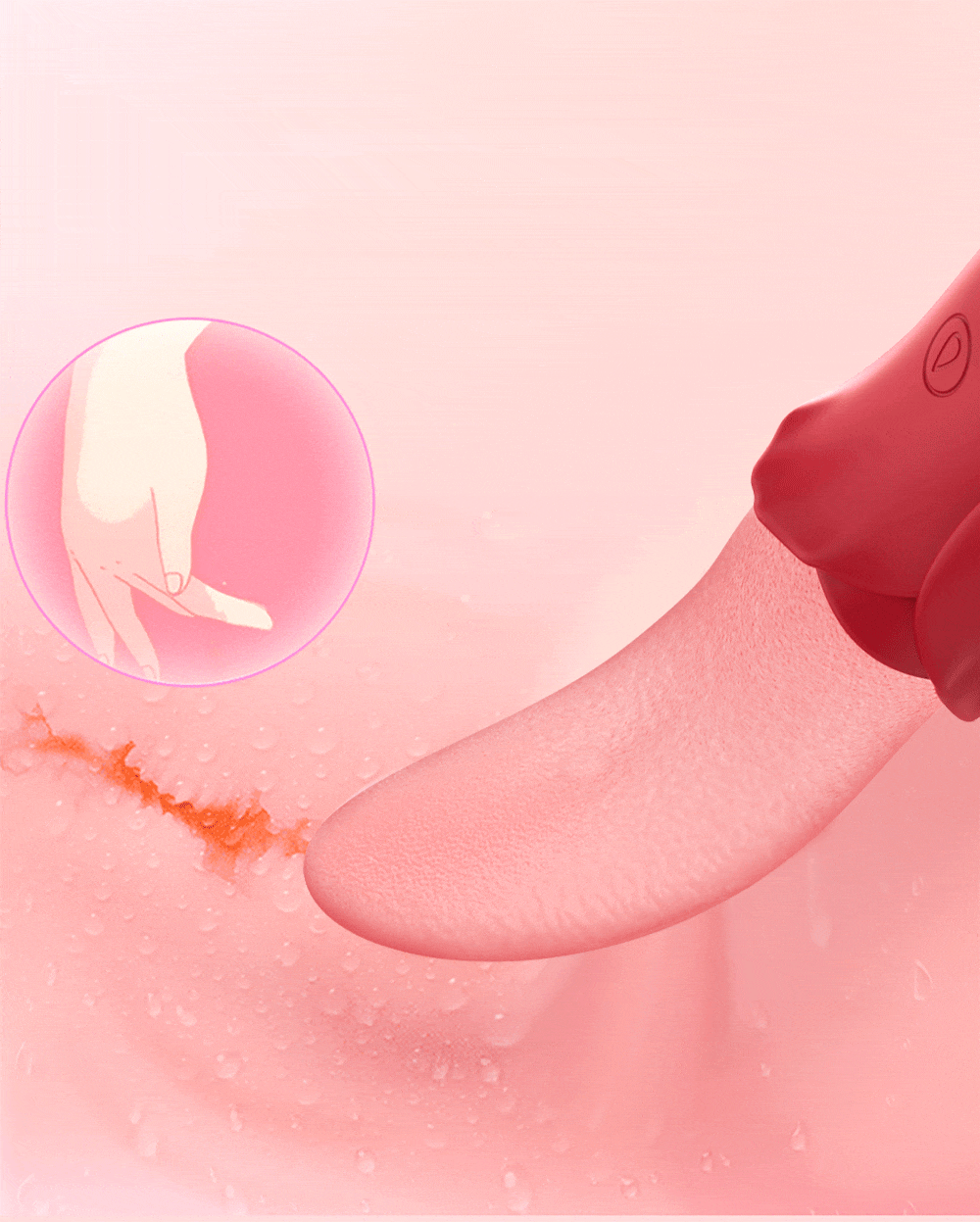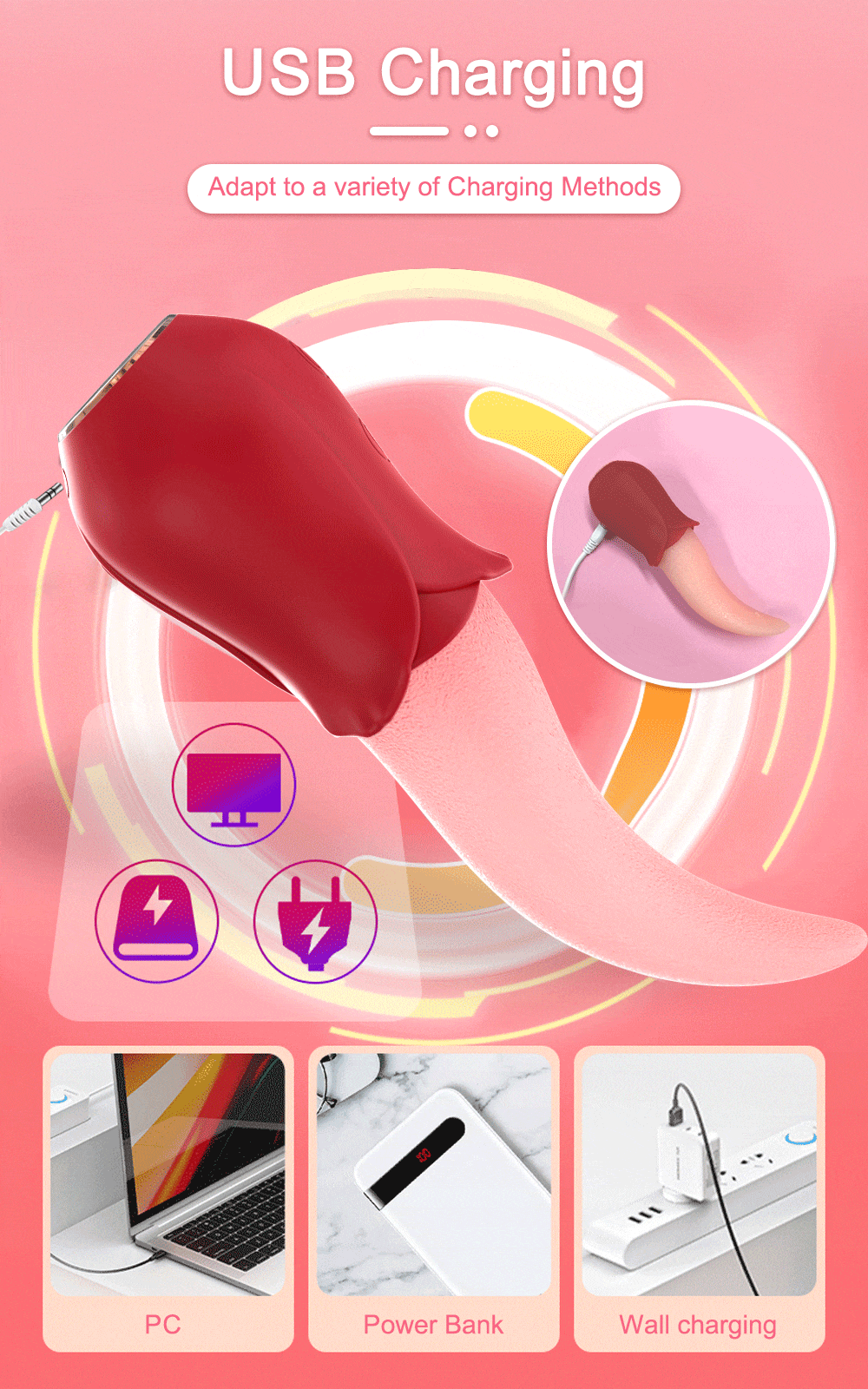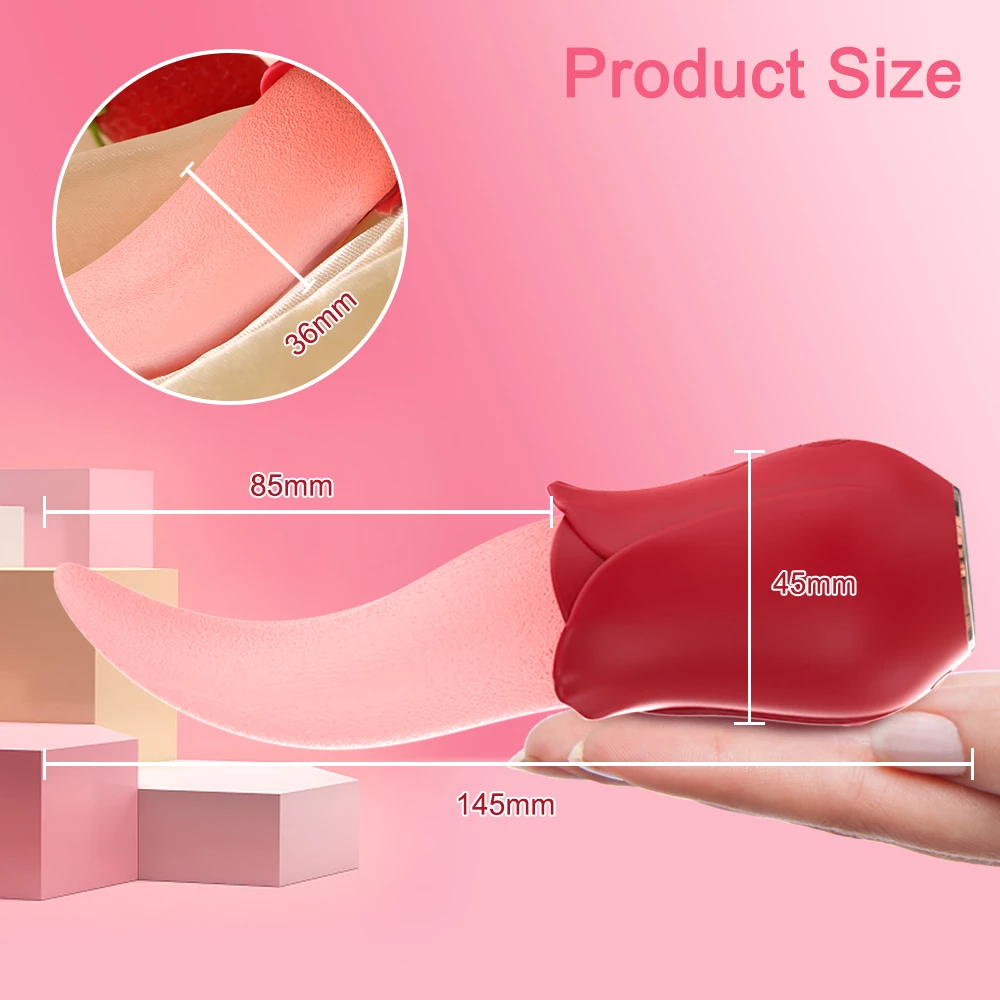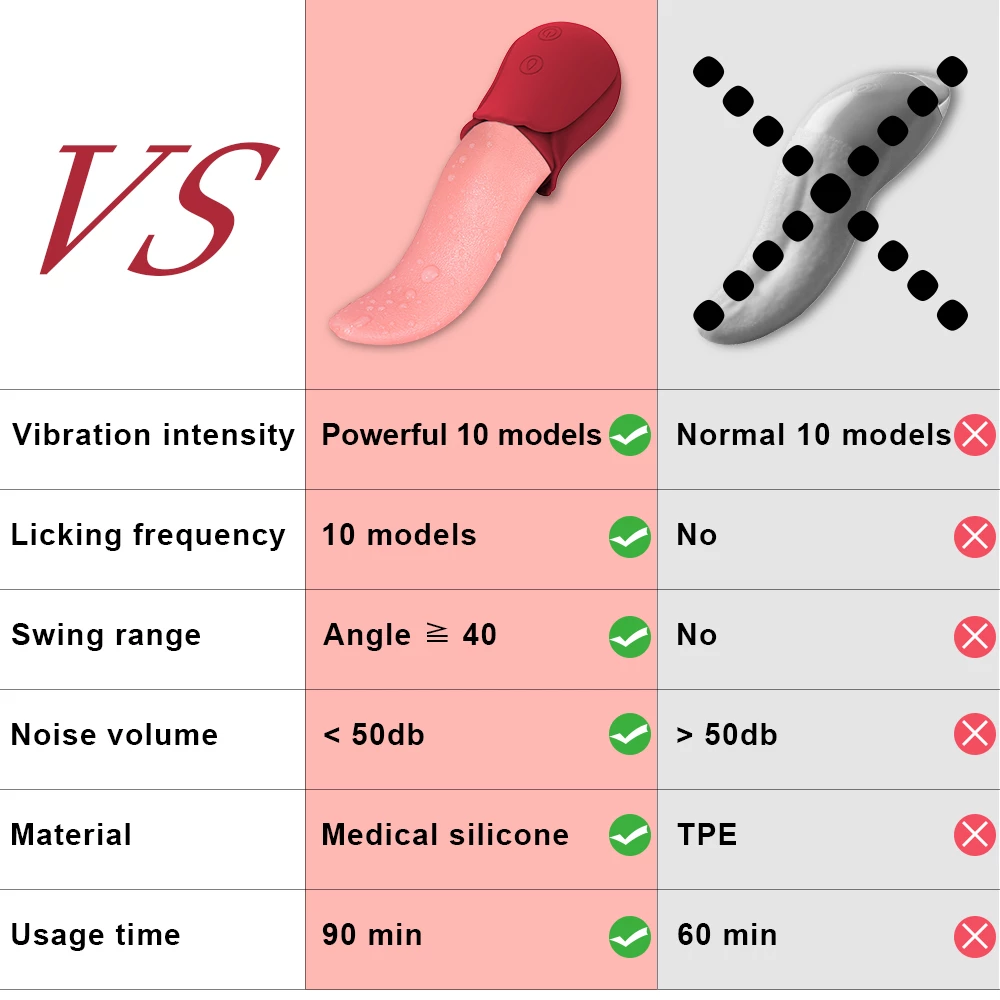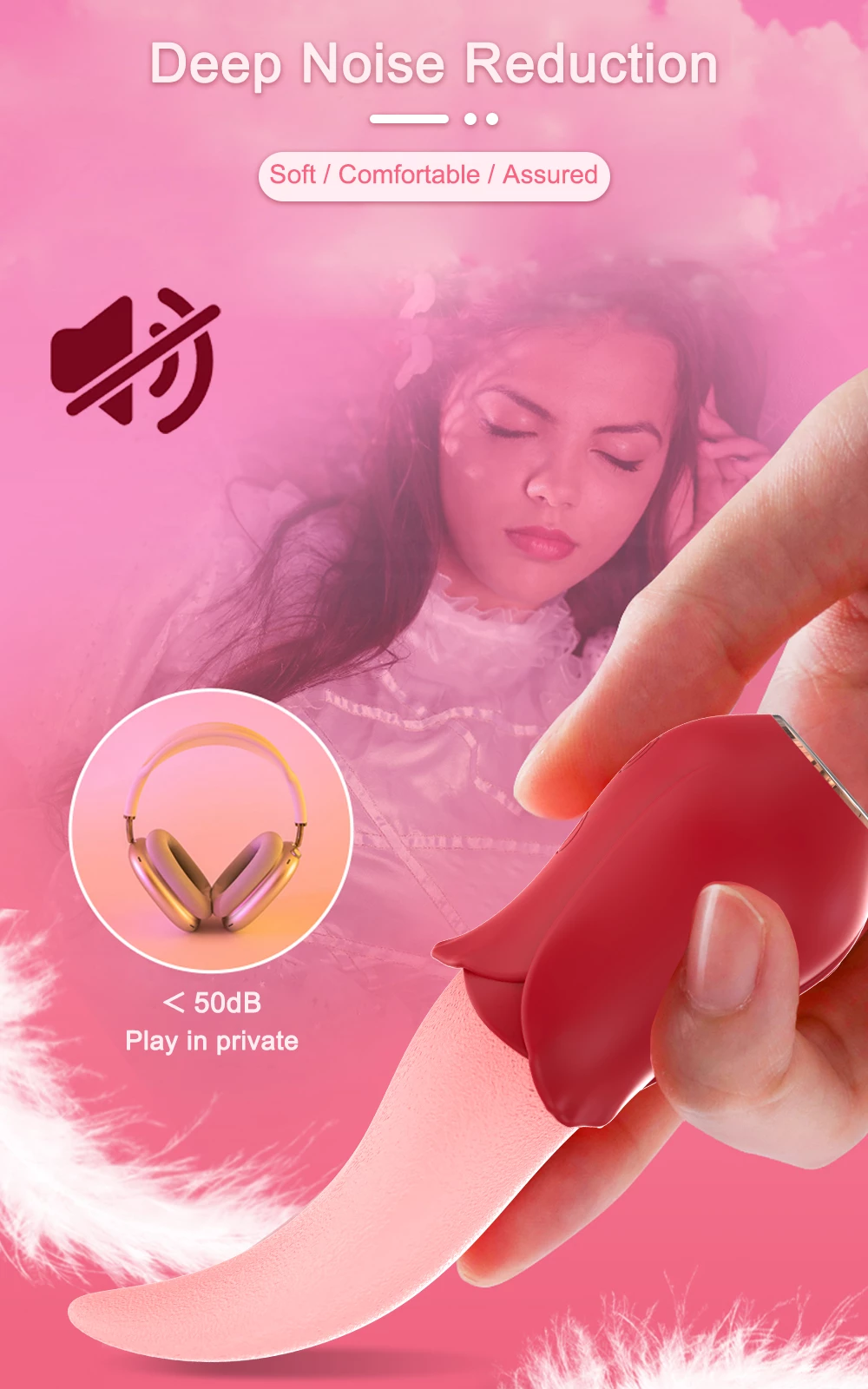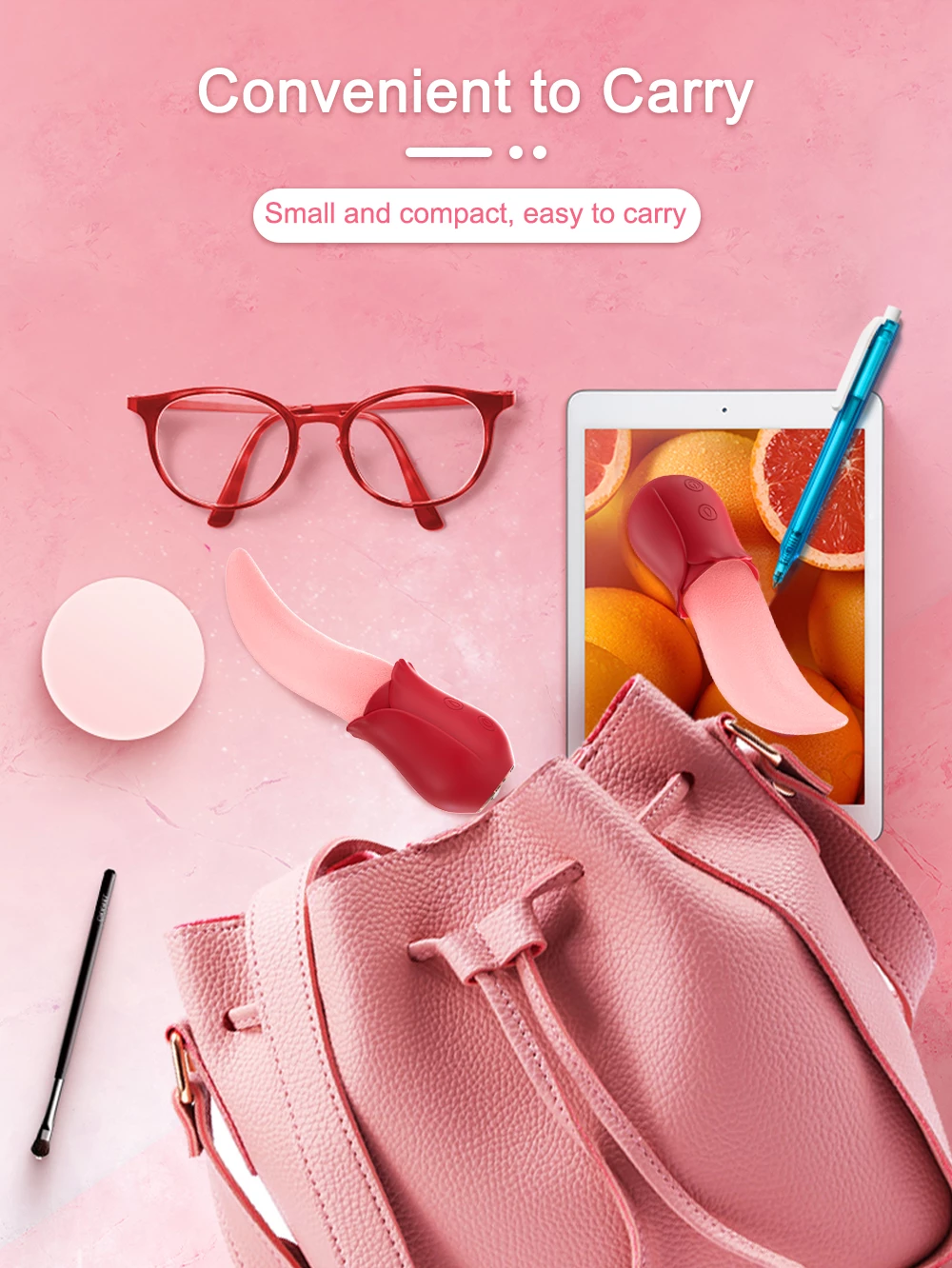 Tongue Licking Rose Vibrator Description:
【Clitoral Tongue vibrators with 10 Modes 】
Clitoral tongue-licking vibrator with ten powerful vibration modes. It can be used as a personal nipple massager, teaser, and g-spot clitoral stimulator for women, which is an excellent tool for flirting during foreplay.
【Realistic tongue tip experience】
Continuous tongue-licking stimulation brings more orgasms and lets you release yourself.
【Life Waterproof & USB Charging】
The Tongue Licking Rose Vibrator has IPX6 waterproof rating, With a USB charging cable. Charging for 1-3hours, the using time will be 60-90 minutes.
【discreet package and reliable service】
Your privacy is our priority. The product comes in discreet packaging. Nobody will know what's inside the box. And we offer a one-year warranty for all of our adult sex toys.
Tongue Licking Rose Vibrator Features:
Classic rose shape, like a rose about to bloom, a Tongue Licking Rose Vibrator for a woman is the best gift choice. The most popular tongue-licking sex toys are vibrators for elegant women. Aesthetically, the tiny silky tongue in flower provides sweet licking stimulation to your clitoris, nipple, or other sensitive points in 10 modes, teasing you in the office, cinema, or car. Enjoy free solo love or a passionate couple's game in the bedroom. This is the rose toy for women and sexual pleasure tools vibrators for women (solo) or on your sweetheart.
The most surprising thing about this product was the power it generates. That tongue action is for real! But she enjoyed even more than that the vibration of the part that It easily inserted. This product works best when used by couples. In other words, in the hands of another person, You can best use the full benefit of both working parts of the toy. Manipulating the pleasure points that she finds most stimulating. Both sides do the job but in two very different ways. It's like having two toys in one. The toy charged up quickly. On top of everything else, it is just pretty! It's a great addition to our toy collection.
The mute effect is perfect. The material is safe and clean. There is no particular smell. The appearance is exquisite, the cleaning is very convenient and satisfactory, the use is reserved for clothes, the color is lovely, and the style design is beautiful. The important thing is that it is effortless to use, and the vibration sensor is stimulating. Friends recommended it.
There are many features I like about this tongue toy! It's easy enough to hold and fits in hand for easy use. Several intensities of vibrations, too. I lost count, but more than I realized. It can be taken anywhere, travel, etc., because of the compact size. It's spot on!
This Tongue Licking Rose Vibrator is a great toy. It gets you to the spot of absolute pleasure in a matter of minutes, perfect size, and the vibrator end is fantastic. I love the tongue and the speed it goes. It was all-around amazing. It was straightforward to use, and the vibrator was very quiet. It gets the job done when your man or woman can't