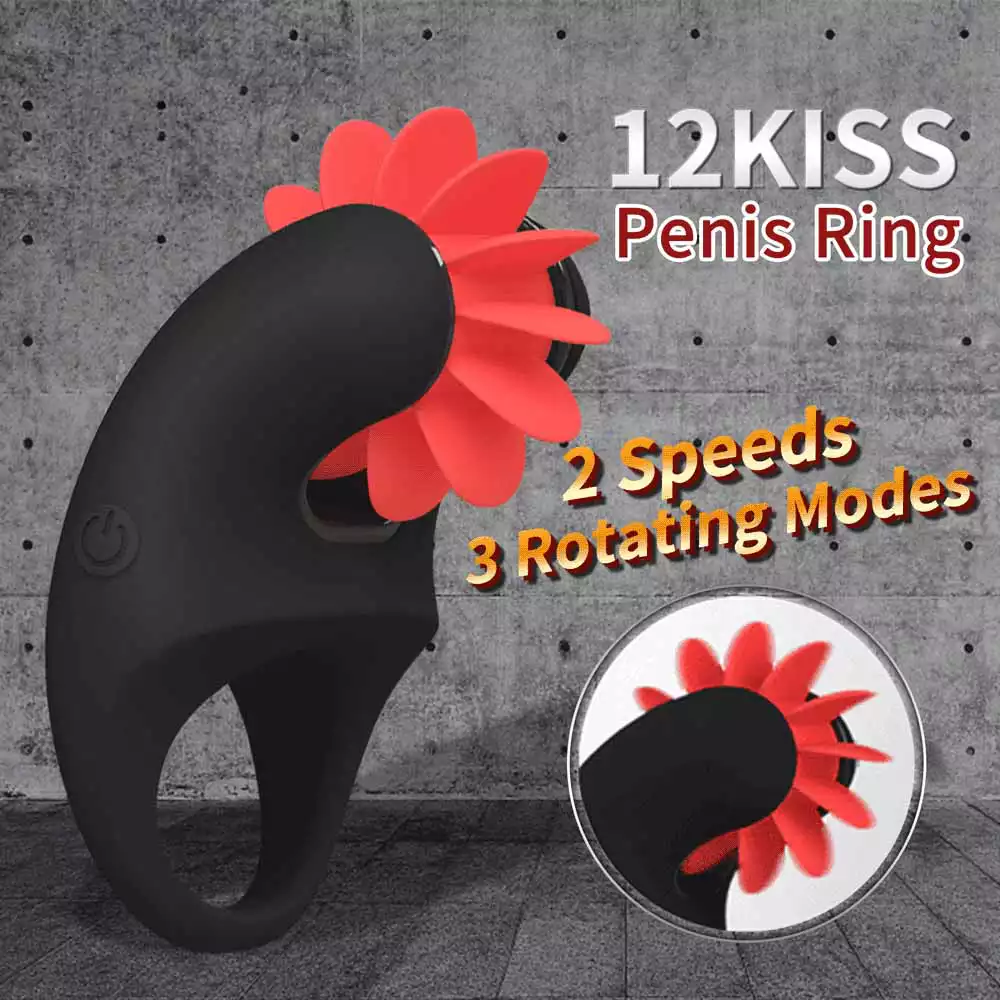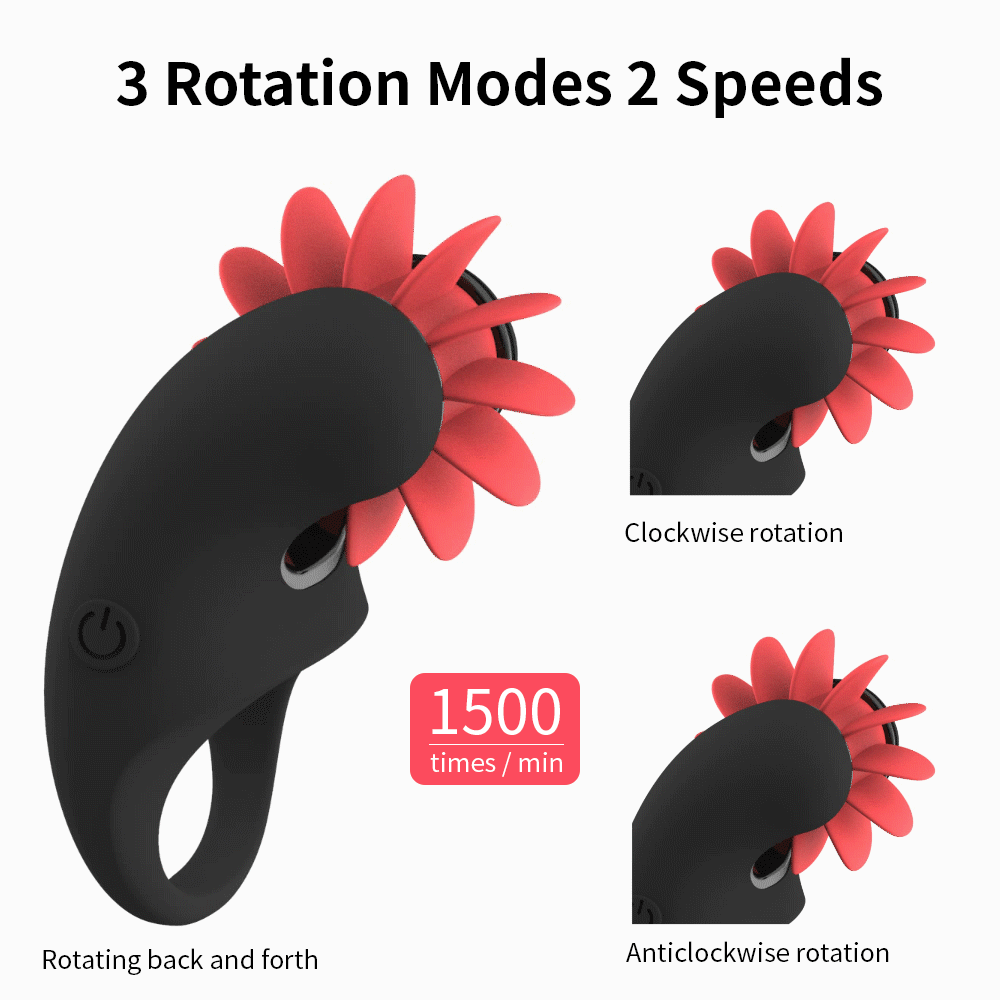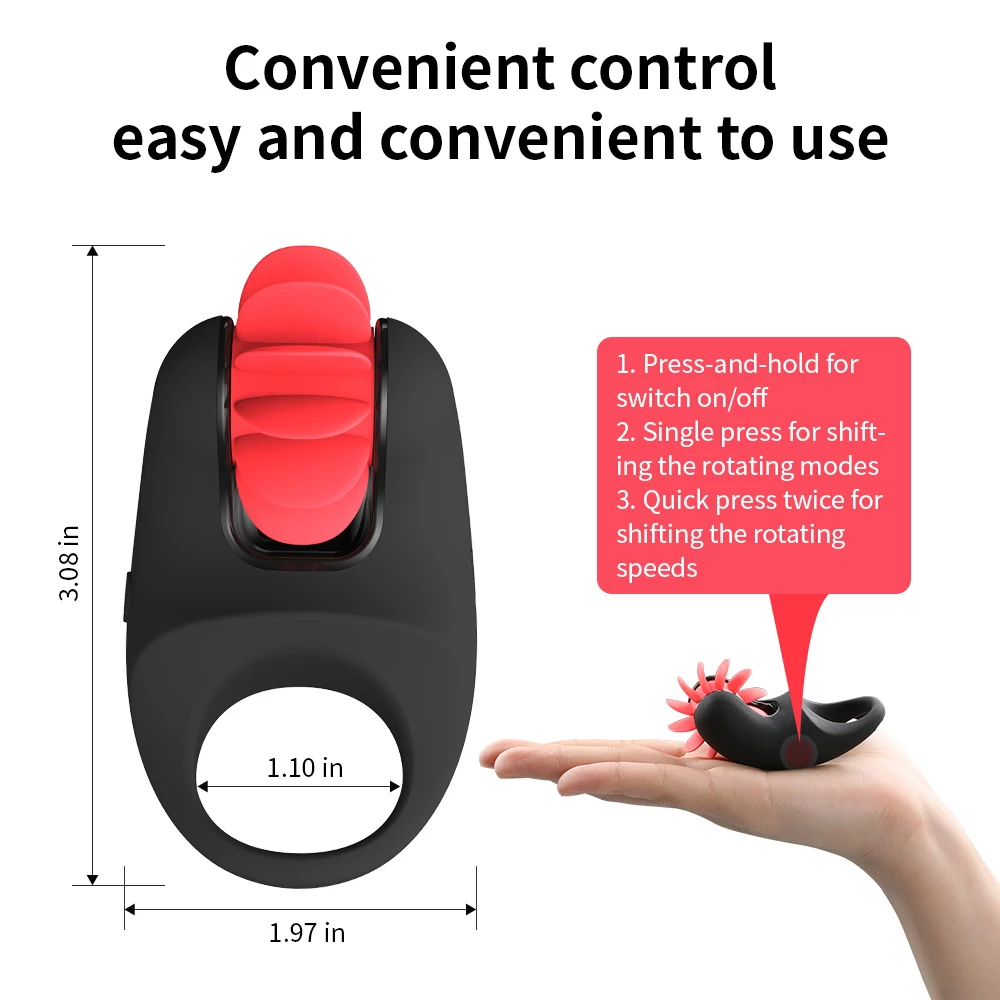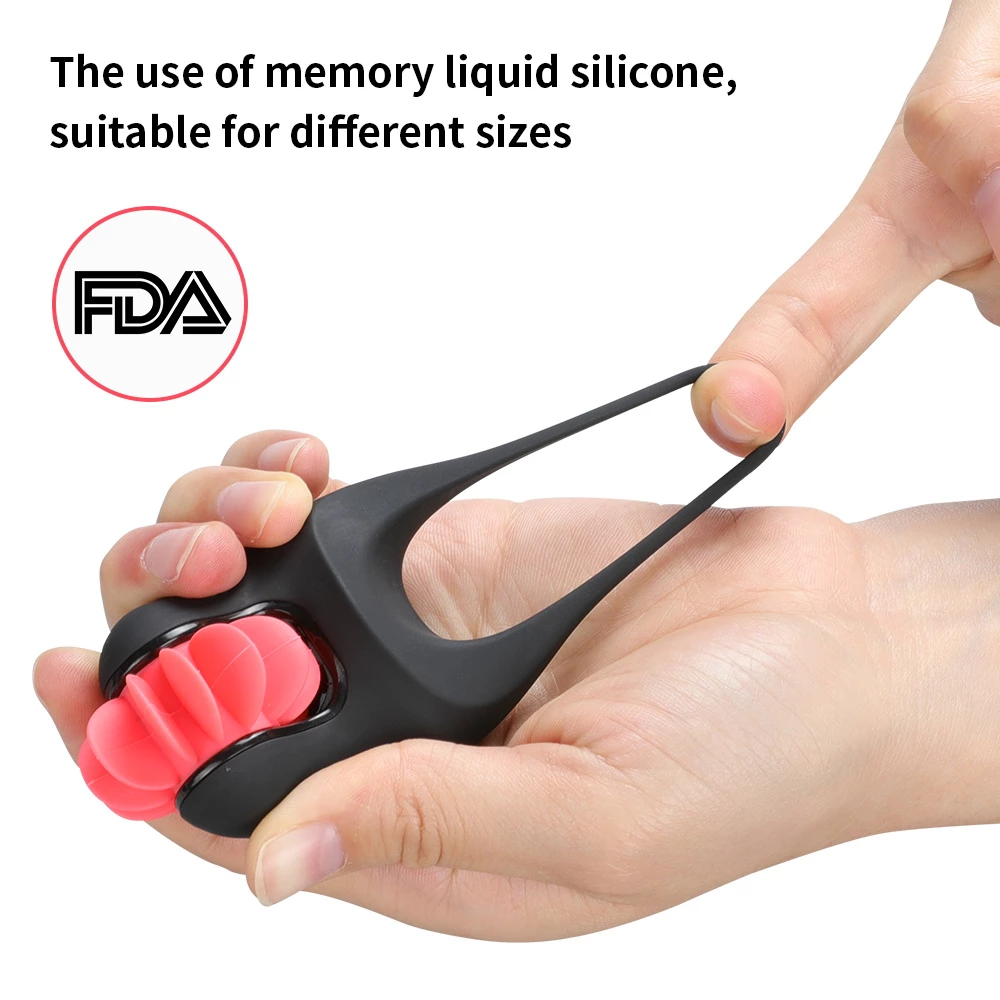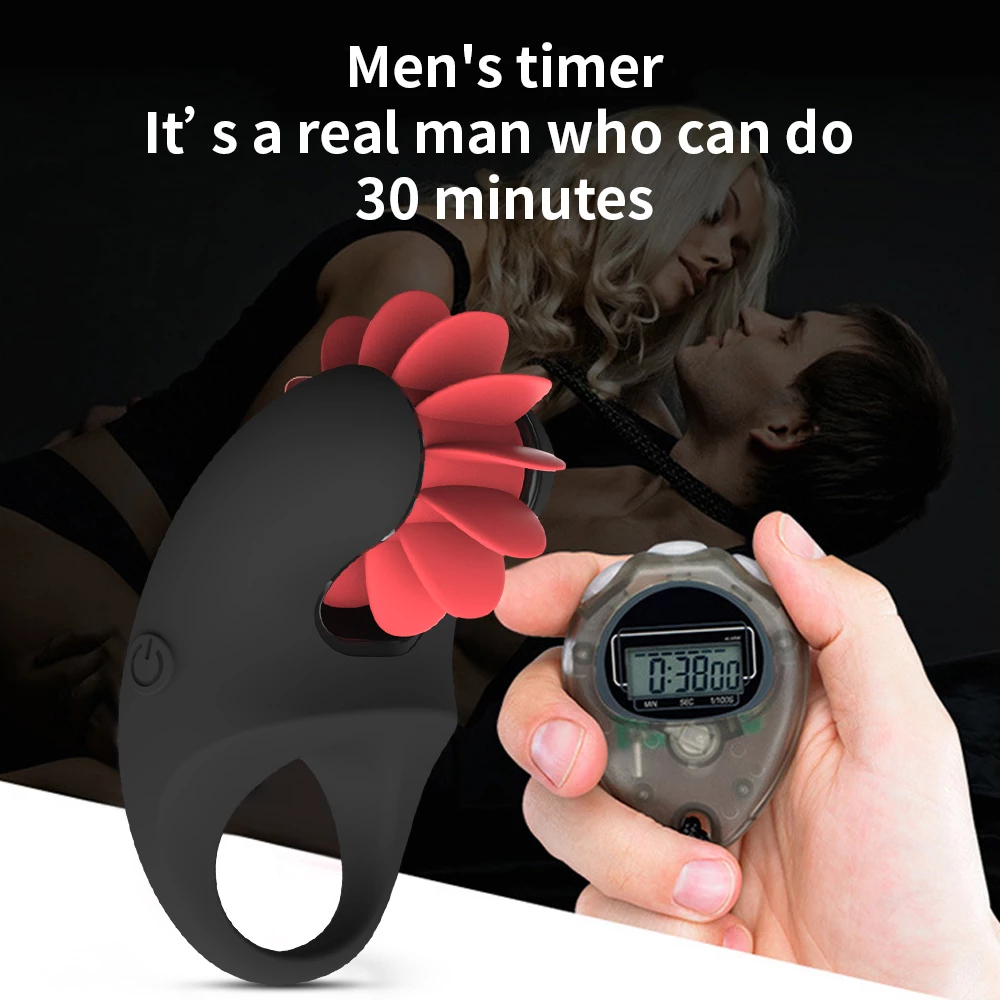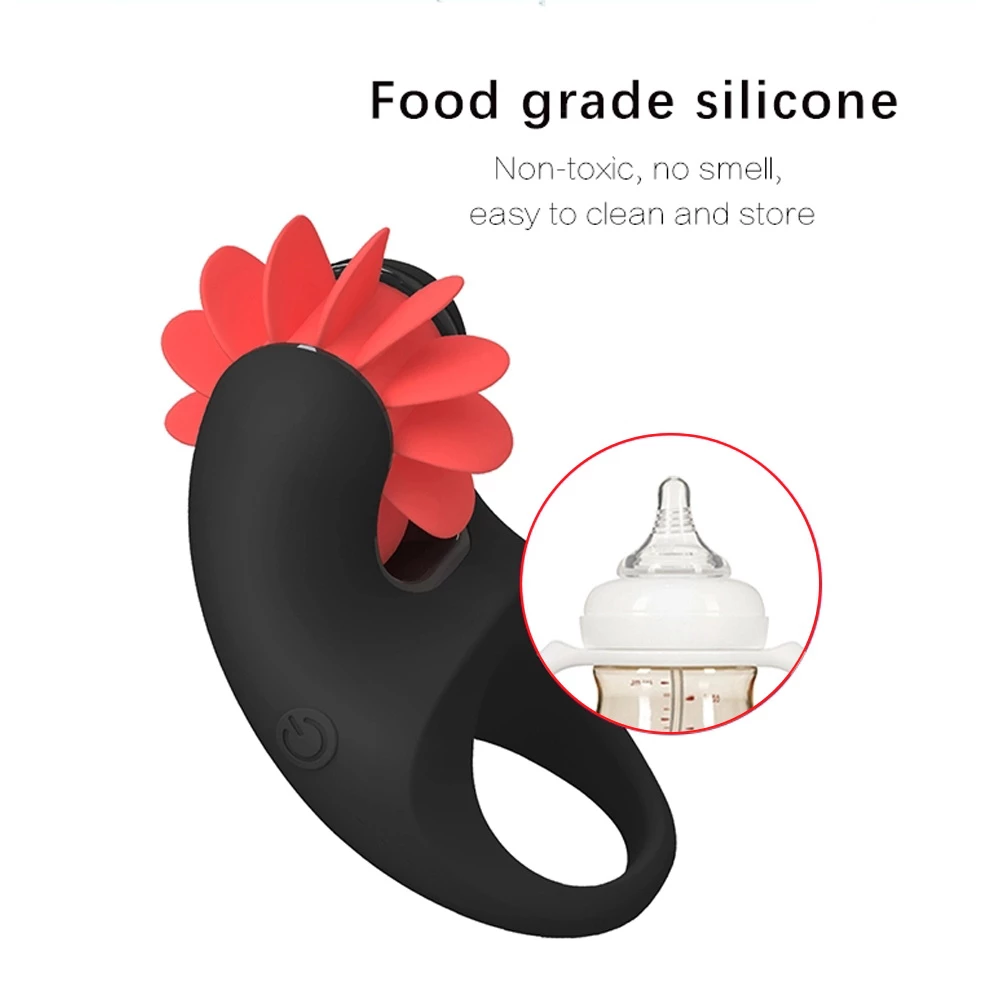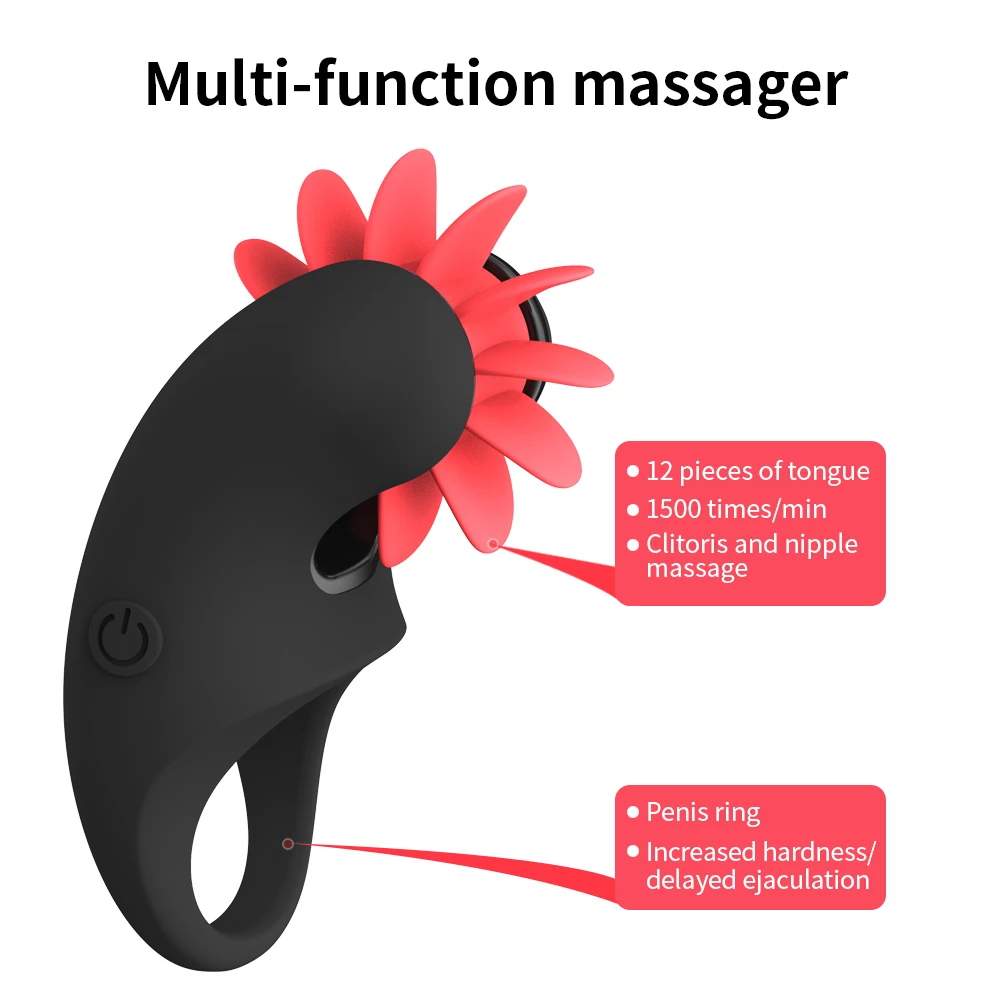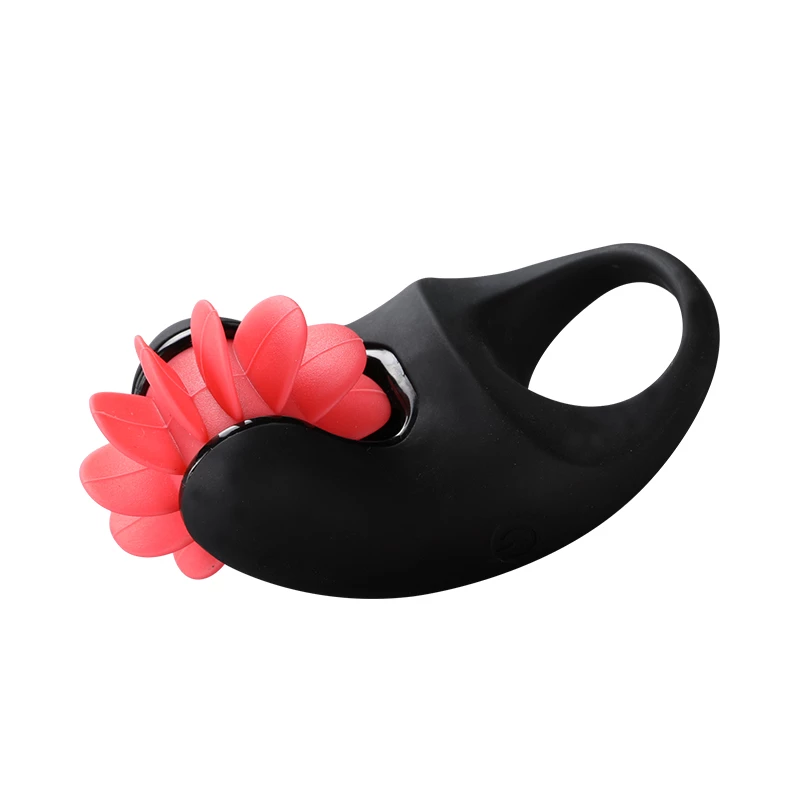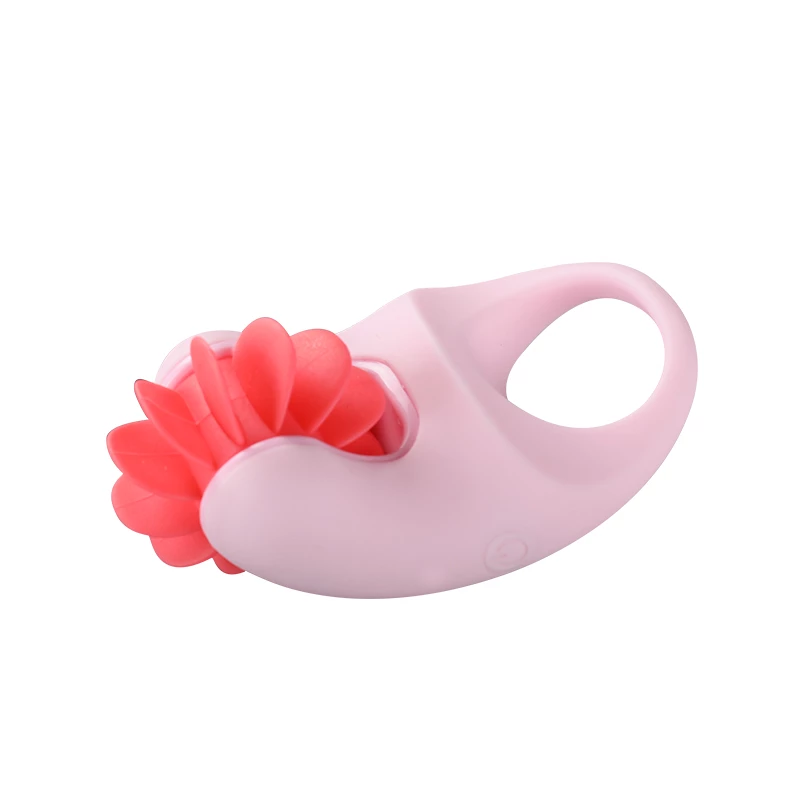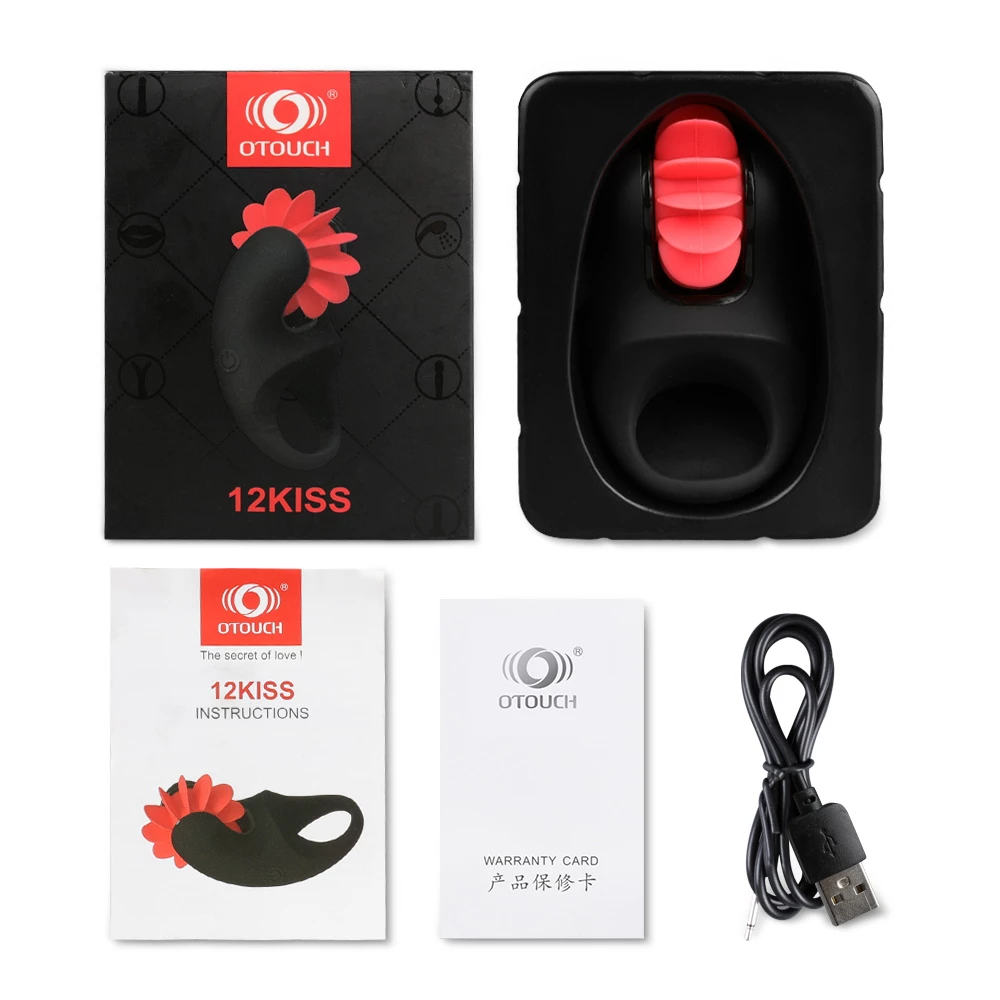 Clit Rose Toy Description:
The 12 Kiss vibrating cock ring with clitoral stimulator is a delight for both partners! The cock ring is made of soft, stretchy silicone and has two speeds and three different patterns. You can feel the vibrations well in the penis, and the clitoral stimulator consists of a rotating wheel with 12 petals that touch the clitoris up to 1500 times per minute.
The cock ring is USB rechargeable and easy to clean with lukewarm water and a toy cleaner.
Clit Rose Toy Features
12 Pieces of Tongue with Penis Ring: Clit rose toy has 12 pieces of the tongue with a penis ring. Clit rose toy's overall structure is composed of two parts: the handle and the runner consisting of 12 tiny tongues. Regarding the physiological system, oral sex is the sexual behavior closest to or even more than sexual intercourse in some aspects. Oral mucous is soft, smooth, and flexible. Clit rose toys can imitate the movement of the oral muscles, which can not only stimulate the penis with intense pleasure but also produce evident sexual excitement and pleasure for women. 
2 Speeds, 3 Rotating Modes: Clit rose toy's rotation modes include clockwise rotation, forward and backward rotation, and counterclockwise rotation. This rotation can better mimic the natural tongue in sex. It has two speeds and three rotation modes. It can meet various sexual needs of you and your partner. 
Convenient Control: Clit rose toy is very convenient to use. Press and hold the switch to turn it on or off. A single press of the button switches the mode of rotation. Press the switch twice quickly to change the speed.
Suitable for Different Sizes: Clit rose toy is designed to fit different clitoris or penis sizes. You and your partner only need to own this clit grew toy to experience sex without worrying about the wrong size. 
Men's Timer: Clit rose toy is also called a man timer. Because clit grew, You can use toys to have sex for 30 minutes, which is longer than many men's sex. In fact, clit rose toys can also prolong men's sex time. Clit rose toy's using can stimulate a woman's clitoris, prolong foreplay, and thus prolong the man's sexual intercourse time during sex.
Mufti-function Massager: Clit rose toy is a nonfunctional massager. Clit rose toy has 12 tiny tongues and can rotate 1500 times/minute to massage the clitoris and nipples. In addition, clit grew toys can also be used for erecting the penis, increasing the hardness of the penis, and delaying ejaculation. 
Confidential Shipment: We guarantee that the goods are delivered privately. Because of the unique privacy of this clit rose toy, we will not write your name and telephone number on the bill of lading. No one will be able to know what you bought through the packaging.