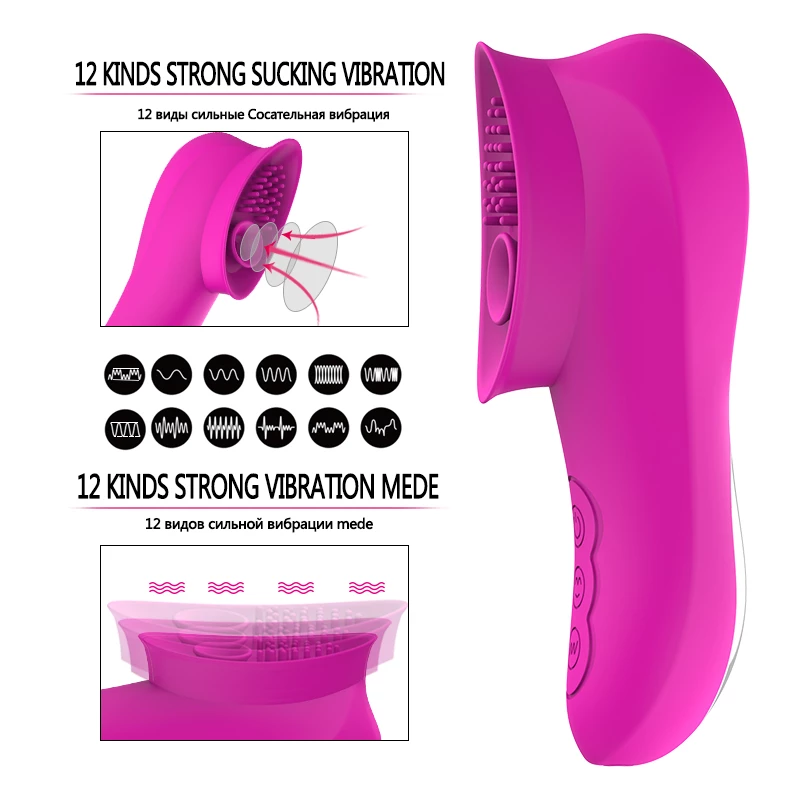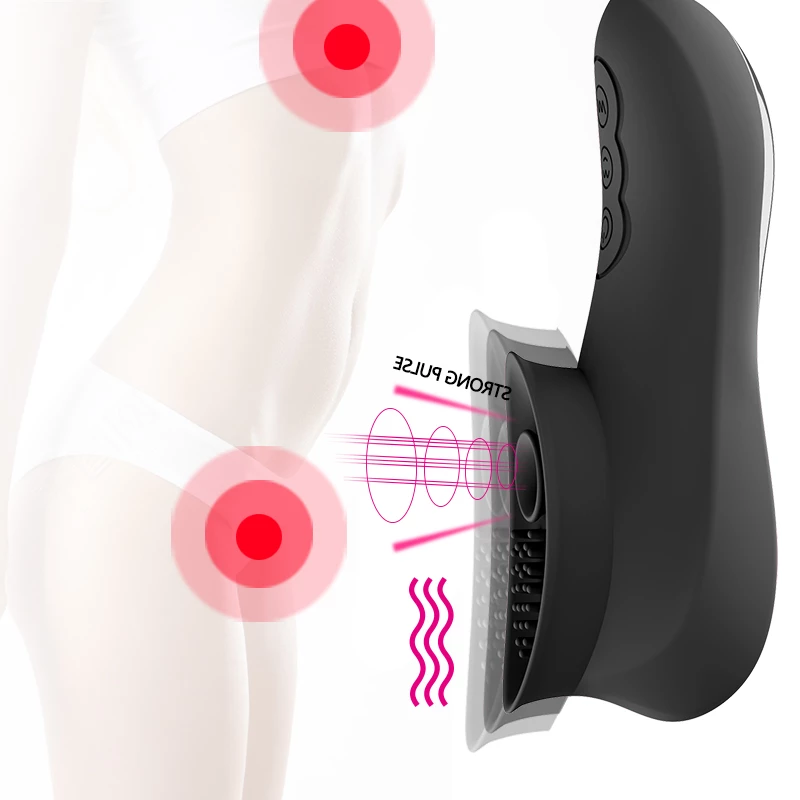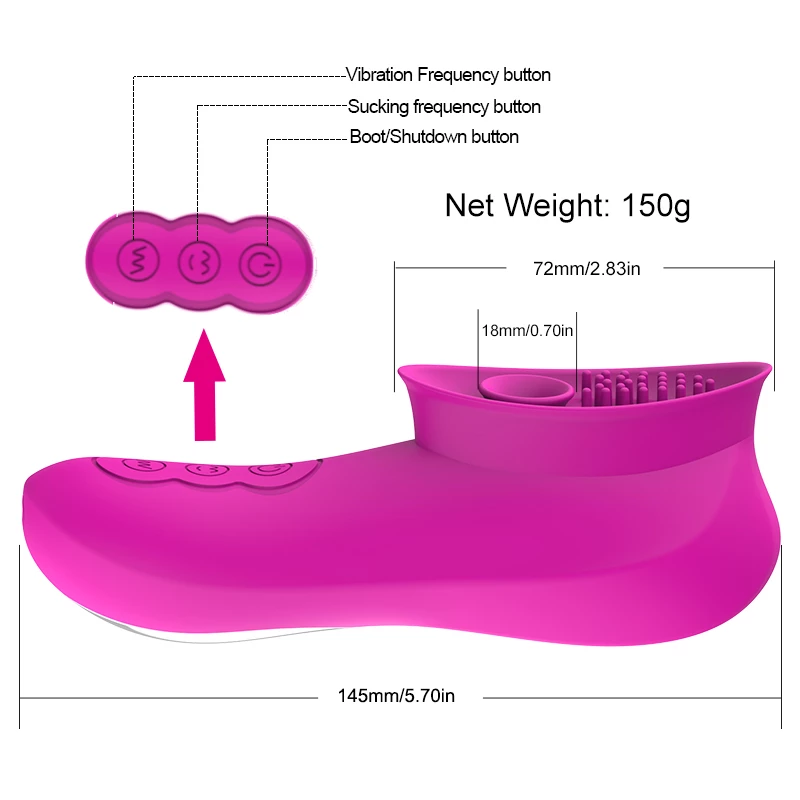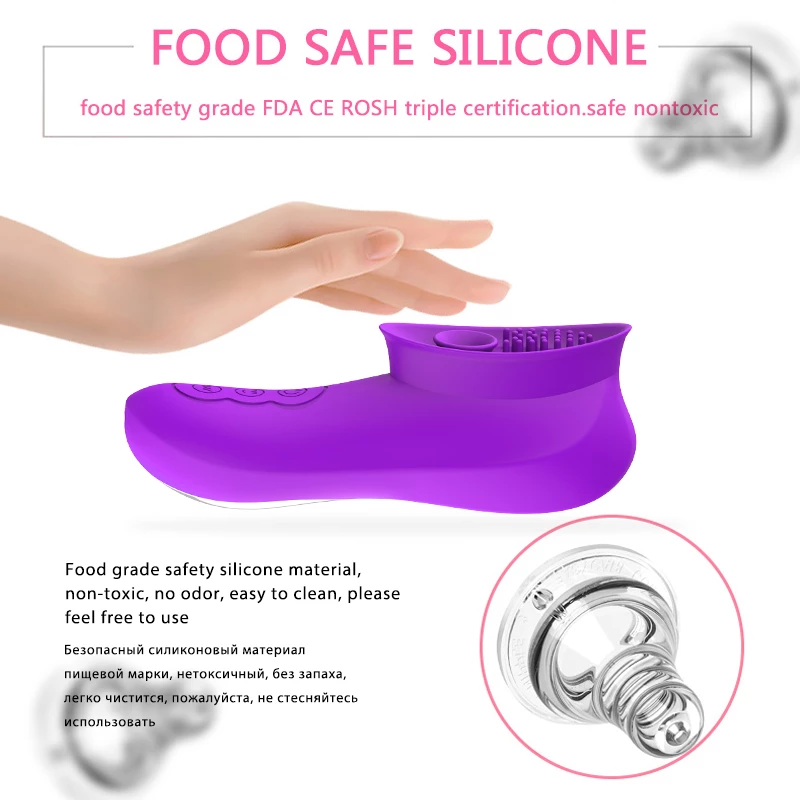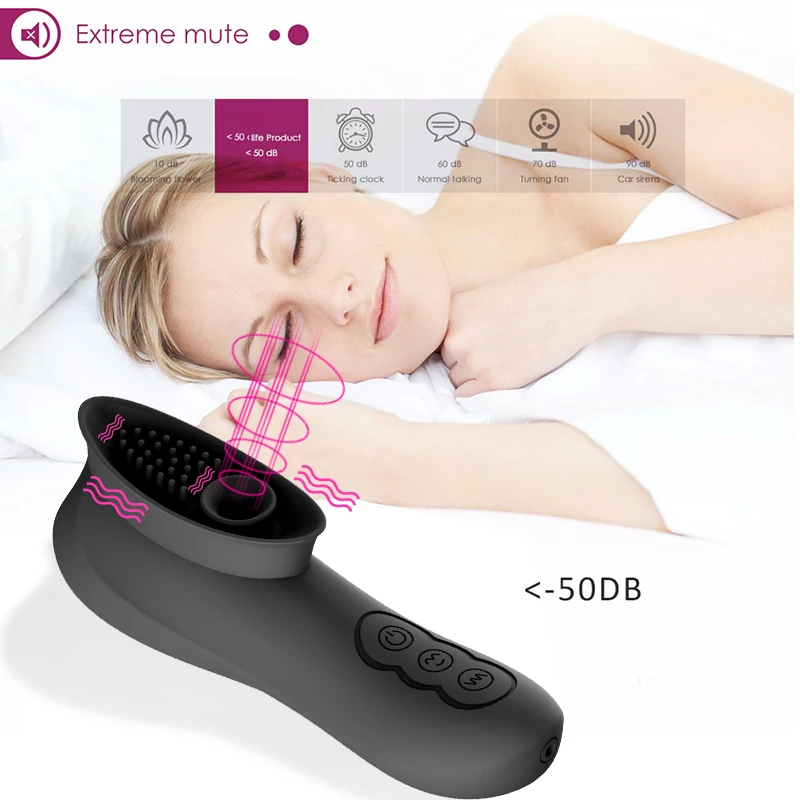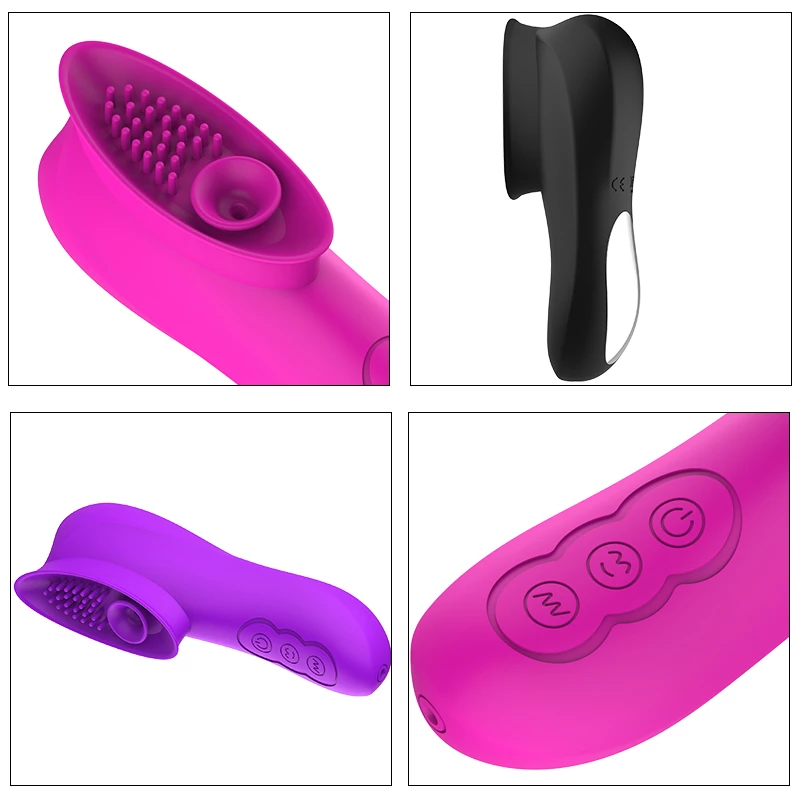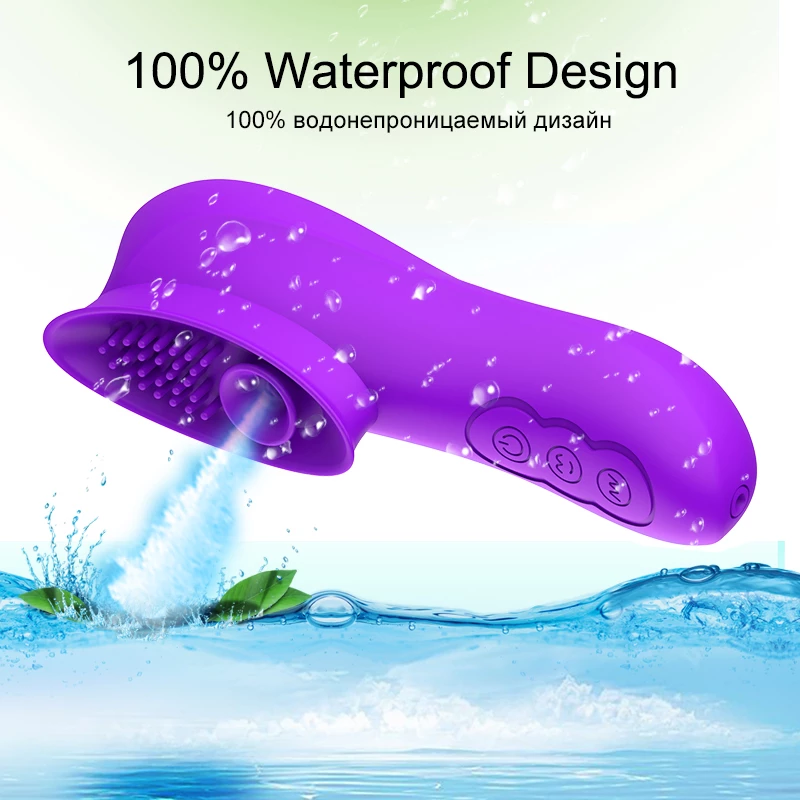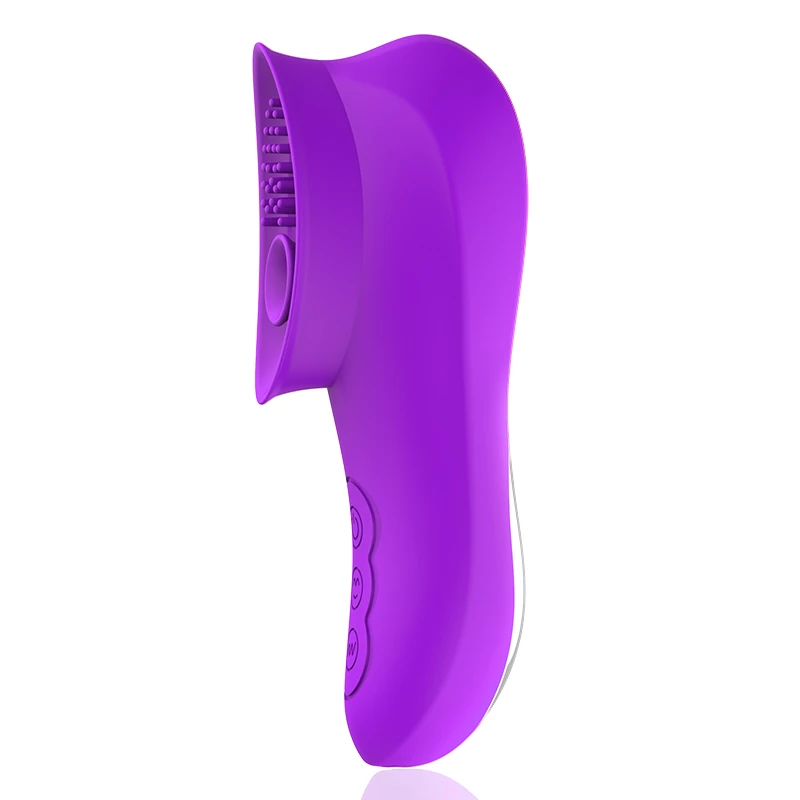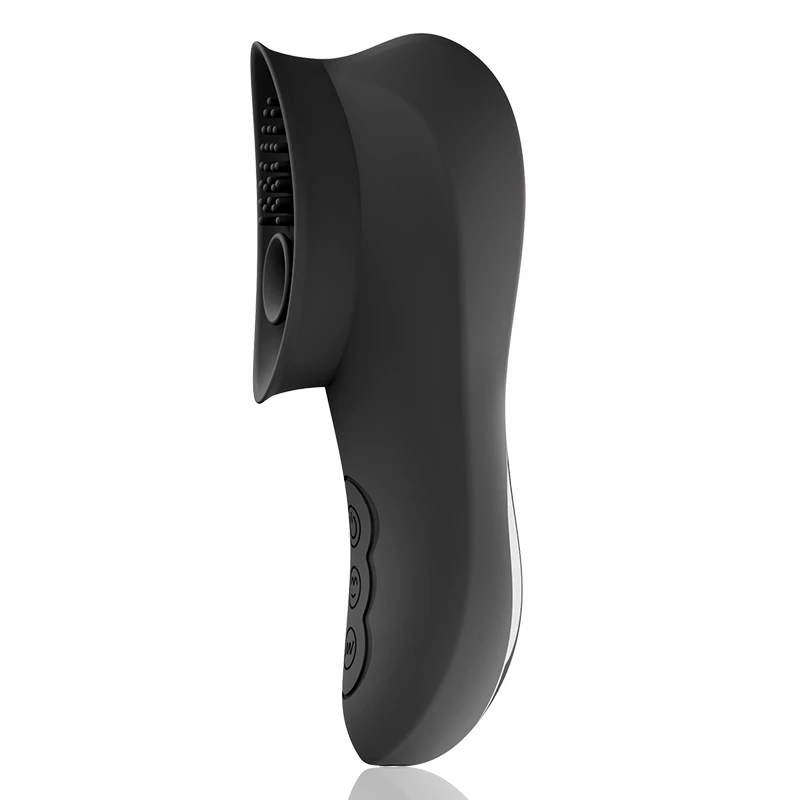 Rose Flower Nipple Sucker Features:
Major Function
This is a rose nipple sucker designed with 12 vibration speeds and 12 sucking stimulation modes. The main body of the utility model is composed of a handle and a sucking device. Rose flower nipple sucker's handle has three buttons, the first is the switch button, the second is the button to adjust the sucking mode, and the third is the button to change the vibration mode.
Rose flower nipple sucker's sucker part is designed briefly, but it is exciting enough. Rose flower nipple sucker's upper part is a regular arrangement of bulges, and the lower part is a small hole. These two parts are surrounded by a piece of silica gel, forming a shape that fits the vagina.
Rose flower nipple sucker's hole is small, but it can bring great stimulation to sex. The spot can wrap the clitoris for sucking, and You can use the upper part of the hole for vibration massage, which can simulate oral sex. At the same time, it can perfectly fit the breast, and the hole can wrap the nipple for sucking, bringing sexual pleasure.
12 Sucking Vibration
Rose flower nipple sucker has 12 vibration intensities and 12 sucking modes. You can adjust different vibration intensities and sucking modes to find a good combination. However, if you are using it for the first time, it is recommended that you adopt from the lowest intensity to the mode you like. This can avoid vaginal discomfort and injury. Rose flower nipple sucker is not only a G-spot vibrator but also a clitoral simulator or a clitoral nipple sucker. You can use it at any stimulation point of the body to obtain happiness.
Food Safe Silicone
When selecting vibrators, we pay close attention to the material and the function. Because it acts on the vagina and directly contacts the skin, you must choose safe materials. It is made of food-grade silicone material. This material is most commonly used to make baby pacifiers, which are safe and non-toxic. This material is soft and close to the skin, with an excellent skin feeling. Moreover, the material is a non-porous structure, which is convenient for cleaning and more secure for use.
Extreme Mute
Rose flower nipple sucker's quiet design is excellent, and the maximum volume does not exceed 50 decibels. You will not lose your sexual interest because of its noise.
Confidential Delivery
We will deliver goods confidentially and do an excellent job of protecting your privacy. Please trust us.
Rose Flower Nipple Sucker Description:
1. Item type: G spot Vibrators, Clitoris stimulators, Sucking Nipple vibrators.
2. Medical silicone material, safe and reliable to use.
3. Function:12 Speed vibration +12 Sucking vibration stimulates the g spot and nipple, giving you more fun.
4. Color: Purple, Rose, Black
5. Product Size: L145*D72mm,150g
6. USB rechargeable
7. Discreet package without any sex words. We will protect your privacy.
8.Package Including:1pcs*sucking vibrator;1pcs*charging cable.