Would you like to add new excitement to your sex life in cold weather? Do you like rose toys, or have you ever used them? To get in the mood for some winter fucking, this guide will help with a few sex toys that may do the trick and, in turn, will make your long winters more enjoyable.
Does Winter Make You Want to Get More Sex?
We know that many animals are dormant in the winter. Even humans are slow to move in the winter. I believe that the majority of people become lethargic when it's cold.
However, a study has reported that for men, the female body has a different level of attractiveness in winter than in summer. Compared to summer, in the winter, women will wrap more and wear thick stockings, and the socks' color, pattern, and design can be made very sexy, just like the smoothness of women's skin.
Yes, seeing a sexy woman in winter brings greater sexual desire in men. And due to the adjustment of climate and sleep patterns, men's testosterone (one of the hormones that regulate male libido) will peak in the last month of winter. The higher the testosterone, then the stronger the libido.
Sex can also bring warmth to the cold winter months. People's bodies give off a lot of heat during sex.
So how do you have sex on a cold winter day?
Let the Rose Toy Heats You Up
Using sex toys can allow you to make less effort to get a tremendous orgasmic experience in the cold winter months. These sex toys can be a great way to stimulate every part of your body.
One excellent sex toy that can satisfy all your sexual needs is the rose toy. It can bring external and internal stimulation to the clitoris, nipples, and anus.
In addition, the rose toy can be used in sex with its unique design and as a romantic accent. This also makes the rose toy as one of the most popular sex toys.
On the official Rose Toys website, you can find different rose vibrators. Each one of them can add color to your winter season.
Rose Clit Stimulator Spice Up Your Sex Life
If you want to add some external teasing to your clitoris. Then the classic style Rose Clit Stimulator, the Tongue Lick Rose, and the Massage Rose are all excellent choices.
They can tease all your sensitive areas during foreplay. You can also use them to stimulate your clitoris while your man is thrusting, providing a dual experience.
The classic version of the Rose toy is small and cute, with at least 7 vibrating sucking modes. It allows you to enjoy clitoral stimulation while lying down, hold the Rose Toy with your legs, and the orgasm will come.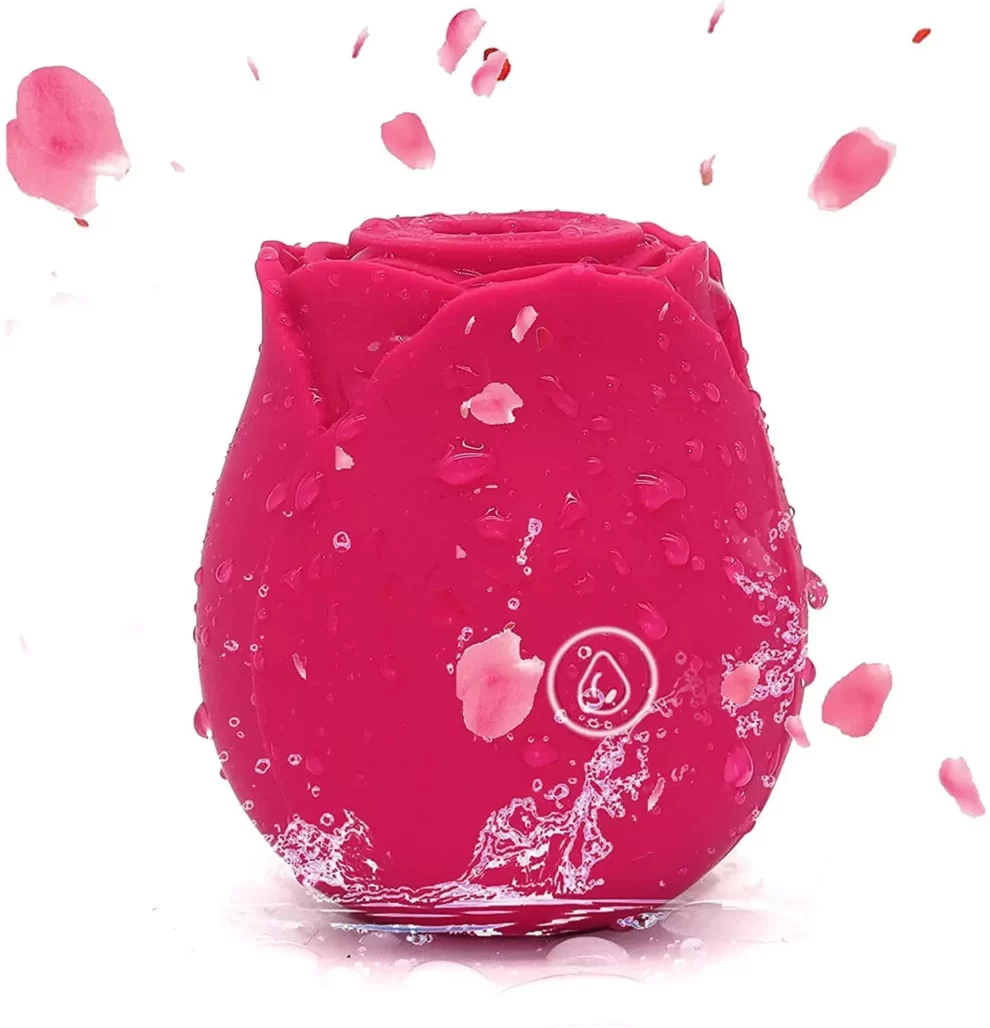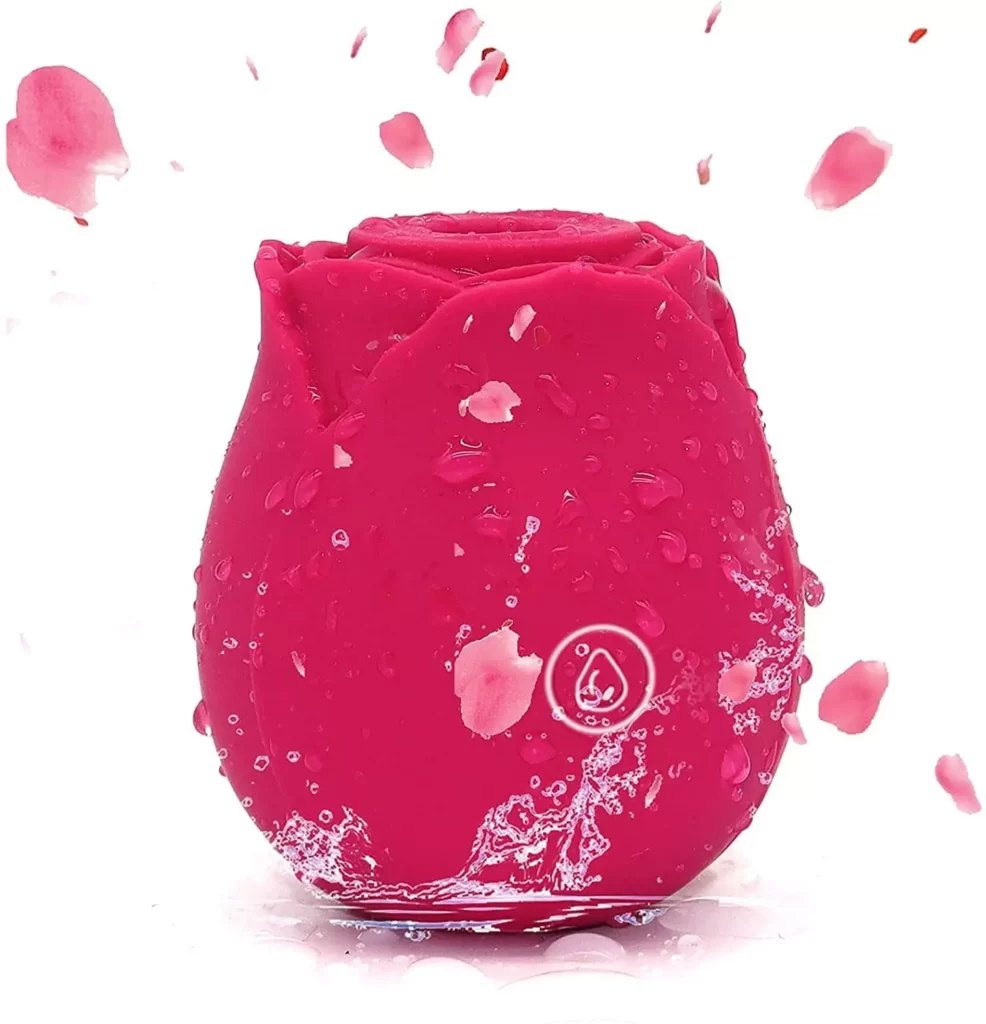 G-spot Rose Toy Leads You to the Heaven of Vaginal Orgasm
Have you ever tried the G-spot Rose Vibrator? It is different from a clitoral stimulator in that it directly stimulates the G-spot for a more profound experience.
The G-spot Rose Vibrator is a sex toy with a vibrating shaft tail. The G-spot is about 2 to 3 inches from the vaginal wall and gives you a warm experience in seconds, even when it is below freezing outside.
If you imitate penetrative sex, the powerful vibrations from the Rose toy will stimulate the G-spot very strongly. It can cause intense vaginal orgasms.
The G-spot rose vibrator is usually designed in a distinct curved or raised style, so you need to insert it correctly to guide it to the G-spot. This is the time to turn on the vibration switch to bring about the best experience. The design of the Rose Toy shaft allows you to control the direction of the Rose Vibrator inside you more at your leisure.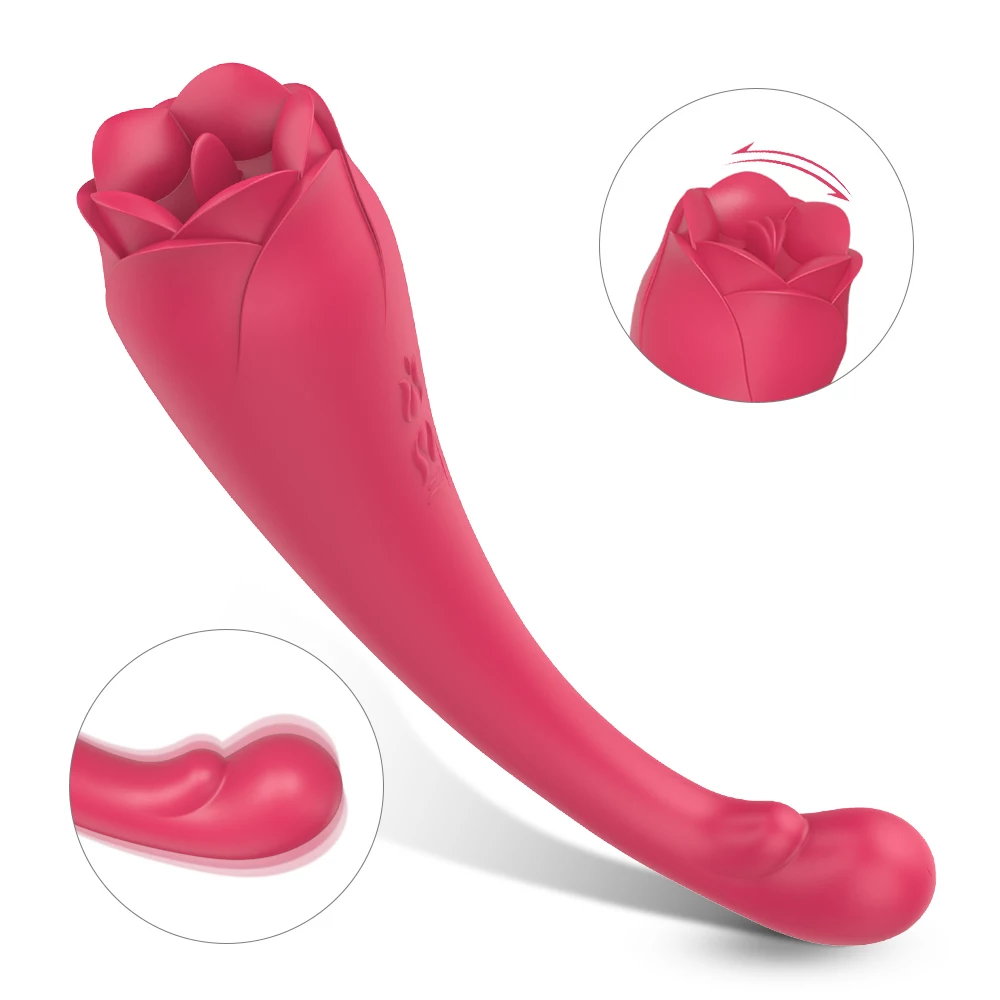 Rose Toy With Tail was Born for the Blended Orgasms
Suppose you want to experience clitoral and G-spot orgasms at the same time. Then you can't go wrong with this rose toy with a tail. This rose toy, with a link wire between the rose head and the tail, allows the rose head to vibrate while the tail vibrates.
At this time, even if it is cold outside, the inside of the body is warm. Just cover the blanket, turn on the switch of the rose toy and start enjoying that exciting moment. If your man is around, he can let you continue kissing you and stimulating the rest of your body's sensitive parts. You will feel like the whole world belongs to you at this time.
No matter which rose toy you prefer, they will give you a winter experience like no other.
Here are some more suggestions so you can enjoy sex better in winter.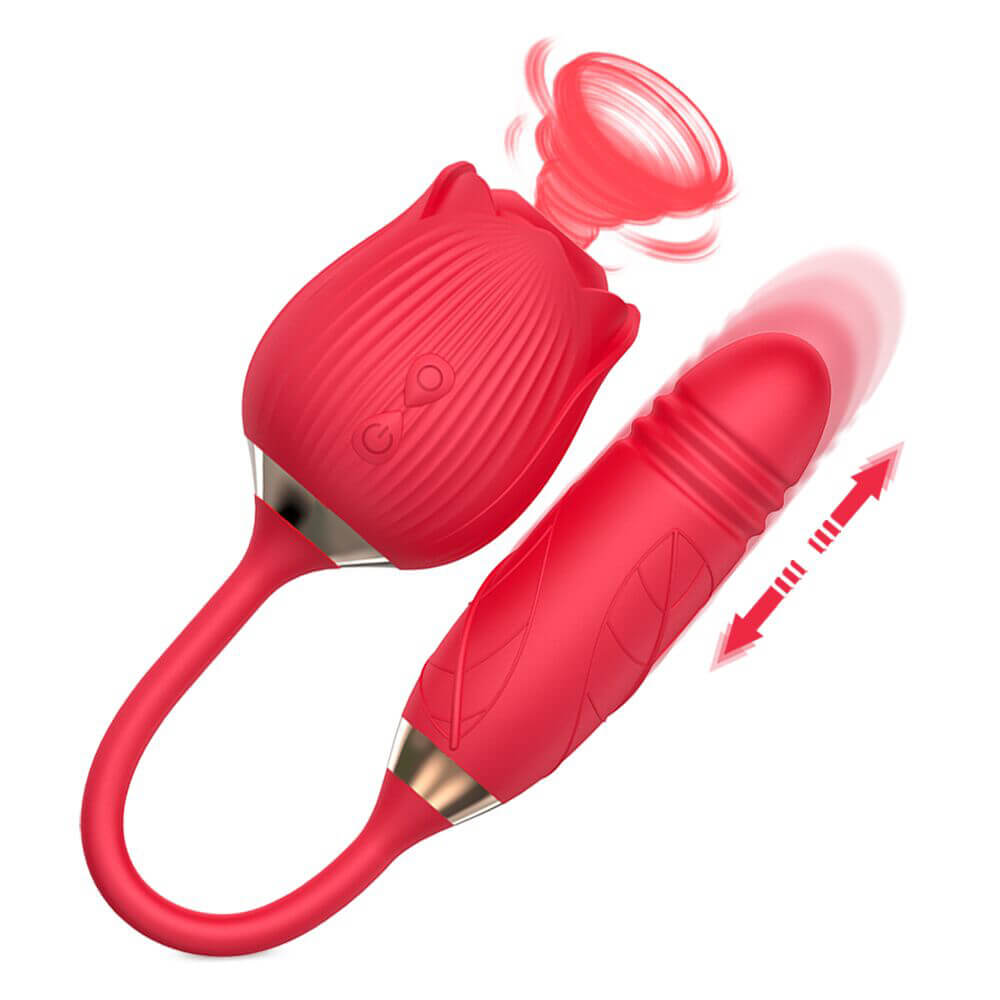 Take a Hot Bath
Before sex, a hot shower can bring warmth. If your shower is not hot enough, take a steamy bath in the tub again.
The hot water promotes rapid blood flow to your body and will keep you warm for a long time, even after the shower. Or, to save time, it's great to use the bathroom as a place to test out your rose toy.
Do Some Warm-up Exercises
Before sex, schedule some warm-up exercises, such as a brisk walk or a light warm-up exercise similar to jogging.
Exercise raises the body temperature and encourages more energy. When you get home, you can take off your clothes and start the sexual exercise.
Invite Your Partner to Exercise With You
Having a partner around is an entirely different experience than if you masturbate alone. It's also a good way to get closer to each other.
Try it with two people simply holding each other, skin post skin, his penis stimulating your clitoris, and then skin rubbing against each other. Don't exercise vigorously; physical exertion is not as fast, and you can experience more intimacy now.
Isn't this the most romantic thing in the world?
Put on Stockings
A study by Boston University showed that 75% of men feel a sexual urge when they see a woman wearing sexy stockings. So women are more likely to stimulate men's sexual desire when wearing socks. This, in turn, helps to help women reach orgasm.
A study also shows that 75% of women can reach orgasm faster when they are wearing stockings, while less than 50% of women can reach orgasm when they are not wearing socks.
So why don't you give it a try? It might bring a surprise.
And socks can make you feel warm, comfortable, and safe. It makes the brain less likely to receive the fear that comes with a cold. Also, wearing socks keeps the feet warm and promotes blood flow, which supports orgasm.