Lovense ha diseñado muchos juguetes eróticos hermosos que están bien elaborados y hechos. Está pensado para la vida sexual, que puede mejorar los orgasmos de las personas y la armonía familiar.
But Lovense will encounter problems when using it, such as Lush 2, lush 3, running out of power during use, suddenly not working, can't be charged, and other faults. How to fix these faults?
Please use it according to the designed purpose.
Por ejemplo, los juguetes anales como el masajeador de próstata Lovense Edge2 y los plugs anales vibradores Hush 2 tienen una base única para evitar que se deslicen en el ano del usuario.
They are toys designed specifically for the anus, showing that they are not intended for the vagina. If you try to put the anal toys into the vagina to use them, you may not be able to insert them into the vagina smoothly. After inserting them, you may not be able to remove them smoothly.
Dado que las estructuras anal y vaginal son diferentes, los juguetes sexuales también tienen diseños estructurales distintos. Si los mezclas, puedes dañar la juguetes sexuales, such as the silicone shell and the internal structure of the sex toy.
Para evitar dañar el juguete sexual y su salud, utilícelo de acuerdo con la intención de diseño de Lovense.
Our most popular vibrators
Evite una presión excesiva
Lovense designed the Dolce hybrid orgasm toy, the Lush 3 vibrator, Nora's rabbit part, and Edge2 sex toys, all uniquely flexible and highly mobile.
Estos juguetes son ajustables pero no pueden retorcerse con fuerza, girarse varias veces ni doblarse.
Debemos ser delicados con ellos, al igual que con nuestras partes sensibles. Aunque Lovense ha invertido mucho tiempo y esfuerzo en perfeccionar el producto, sus juguetes eróticos no son indestructibles. Sin embargo, si lo utiliza correctamente en el plazo de un año y se estropea, es posible conservarlo, y Lovense ofrece un año de garantía.
Clean your Lovense sex toys from time to time.
Sex toys must be cleaned before and after use, partly for your health and to prevent bacterial infections such as vaginitis, herpes, etc.
En segundo lugar, suele ser un envase limpio para juguetes sexuales. Si hay líquido residual en él, puede provocar deformaciones en la silicona, daños, etc.
When cleaning, you need to pay attention to the method of cleaning. Some of the wrong sex methods can easily damage Lovense toys, such as using too hot water, does not meet the specifications of the sex toy solution, in the toy randomly coated with alcohol or hand sanitizer. These cleaning methods are not suitable for sex toys.
Una forma excelente de limpiar un juguete erótico es enjuagarlo con agua tibia, y si utiliza una solución limpiadora para juguetes eróticos, debe leer las instrucciones y comprobar si el juguete las cumple.
Lovense proporcionará a los clientes instrucciones detalladas, así como métodos de limpieza. Si el juguete es combinado, el manual del usuario de Lovense describirá cómo desmontarlo y seguir estas pautas, mejorando la vida útil de los productos Lovense y protegiendo la salud de las personas.
Después de limpiar el juguete, colóquelo en un lugar ventilado y excelente para evitar el calor excesivo, el frío o la luz solar directa.
Problemas con el cabezal de carga Lovense
Es posible que los usuarios no puedan cargar, lo que puede ocurrir en el electromagnético, el cable USB, la fuente de alimentación, etc.
Lovense, some of the older products are plug-in way charging heads. This setting head quickly accumulates stains. If there is dust inside the jack, it may lead to poor contact, or can't be charged, so please check if there is dust inside the charging hole of sex toys and clean it up.
You can turn the charging port of the sex toy downward and tap it a few times to shake out the small debris or objects inside.
Si hay agua dentro del gato, puede secarlo de forma natural en este momento o utilizar un secador de pelo para secarlo, y preste atención a elegir aire frío para secarlo.
Los nuevos productos de Lovense están cambiando a cabezales de carga magnéticos. Estos cabezales de carga en el exterior no son fáciles de acumular polvo. La carga tiene otra ventaja. No es fácil que se caiga.
¿Está conectado correctamente el cable de carga Lovense?
Does the toy flash when we plug the connecting cable into it? If there is no spare link cable, you can experiment with another cable to see if the current one is damaged. If the line is damaged, please try to replace it with a new one.
Si el cable de carga utiliza el estándar Mirco-USB, entonces lo mismo que nuestro cable de carga para teléfonos Android, hay cables de carga Tipo-C y otros que puede encontrar en casa correspondientes a la línea alternativa.
¿Es suficiente la potencia de la batería?
Preste atención a comprobar si los juguetes eróticos Lovense tienen suficiente potencia. Por ejemplo, con la potencia del lush 2, y lush 3, si la potencia no es suficiente, el juguete no funcionará. Intente darles una carga completa y vuelva a intentarlo.
If Lovense toys are left unused for a long time, the battery power may be depleted. It would be best if you charged it every once in a while.
Como los juguetes multisexo Lovense utilizan pilas de litio, no agotan totalmente la energía antes de volver a cargarse, lo que perjudica la vida útil de la pila.
Problemas con el dispositivo de carga
Algunos juguetes eróticos Lovense sólo tienen un cable de carga y necesitan cargarse con la ayuda de pilas recargables, ordenadores y cargadores de teléfonos móviles.
If we use the computer to charge, we need to pay attention to the laptop after hibernation, which may reduce the output of USB power or directly lead to the USB not outputting power, affecting the charging speed of Lush and other vibrators. At this time, you need to check whether the computer is in a standby or energy-saving state. In this state, the USB output power is lower.
The car's USB port to charge Lovense sex toys will rely on the car battery's electric power storage. You need to ensure that the car battery storage is sufficient. If you leave the car after the engine is turned off, you may also turn off the USB.
Mecanismo de carga incorrecto
If your sex toy is a magnetic charging head, such as Nora, Ambi, Edge 2, Max, Max, etc., debris blockage cannot bother them. But these magnetic charging heads can sometimes be fragile and easily fall off, resulting in incomplete charging.
Unlike the other toys with a cord, the charging dock is exclusive to the Ambi among Lovense toys. Like the magnetic charging cord, the charging dock operates on the same principle. To ensure your Ambi charges appropriately, it's essential to maintain the magnetic field intact.
These toys use magnetic energy to charge, unlike other toys that use the standard way of charging. The magnetic field must remain in intake for a magnetic charge to continue.
Y si el cabezal de carga magnético no está colocado correctamente, puede dar la impresión de que se está cargando, pero no es así. Afortunadamente, un indicador de carga en Lovense nos muestra que la carga está en curso.
If you don't see the indicator light on, you need to check that the two magnetic ports are correctly linked to the two magnetic ports of the charging cable.
Inadequate Power
Lovense toys are designed to be charged through any USB port or USB/AC power adapter. You can charge your toy with your cell phone adapter, connect it directly to your laptop or desktop computer, or even plug it into your car charger if you plan to have fun when you get home.
While Lovense toys can be charged through any USB port, relying on this method is only sometimes ideal as it may result in a slow charge.
Charging your Lovense toy through a laptop or desktop computer may lead to a slower charge as these devices tend to go into "sleep" mode, conserving power and supplying less power to charging devices.
Like charging through a laptop or desktop computer, using your car's USB port to charge your Lovense toy may also result in a slower charge. Depending on the vehicle, the electronics may turn off when the engine is off, affecting the power supply to the charging device. Even if your car allows the electronics to stay on when the engine is off, charging your toy this way is still not recommended.
Problemas de sobrecarga
Si ha leído el manual de usuario de Lovense, observará que indica un tiempo de carga del juguete erótico de entre una y dos horas. Por el bien de las instrucciones de la batería de litio, no debería exceder este tiempo en exceso.
La sobrecarga puede provocar el desgaste de la batería. Si le gusta conectar el juguete al cable de carga y luego ir a trabajar y esperar a que el juguete se retire del cargador al volver del trabajo, entonces debe prestar atención al tiempo que requiere el manual de usuario para cargar el juguete, lo que puede alargar la vida del juguete.
Blockage in the Charger Port
If a Lovense toy doesn't use a magnetic field to charge, there is a possibility that small particles could enter the charger port and prevent the sex toy from receiving a reasonable charge.
Lovense toys, except for Nora, Max, Max 2, and Ambi, utilize a charging port. This means there is a small opening and tunnel that leads to the battery of the sex toy, which could potentially allow dirt or debris to enter and hinder the charging process. If your charging port becomes clogged, the charger may be unable to make a complete connection, resulting in a failed charge. Cleaning out the port by blowing into it instead of inserting any foreign objects is recommended to address this issue.
Tips for a Clean Charger Port
Remember that if you store your Lovense toy in a linen bag or towel, lint and fuzzies may get caught in the charging port, affecting the charging process. It's essential to ensure that whatever you use to store your sex toy does not shed or produce any fibers that can get trapped in the charging port.
You don't have to worry too much about water when using Lovense toys since they are all designed to be completely waterproof. However, when washing your toy, be cautious not to submerge it in water as the pressure may push it into the charging port, causing it to fall out. To avoid this, it's recommended to rinse your toy with water instead of fully submerging it.
¿Es el uso de pilas secas?
Si se utilizan pilas secas, como pilas del nº 5, pilas del nº 7, etc.
Then check the battery power before opening the battery box to see if there is a chemical liquid leakage, resulting in corrosion between the battery and the metal sheet, poor contact, and thus can not be adequately powered. If there is such a phenomenon, you can remove the battery, use a blade to corrode the metal, clean it up, and buy new batteries.
Después, si no lo utiliza durante mucho tiempo, saque la batería. O aíslela de vez en cuando para comprobarlo.
Check the direction of dry cell installation.
If dry batteries are used, there are positive and negative installation directions. If the installation is reversed, you can change the battery installation to try and experiment. It will not cause damage to the toy.
Cerradura de viaje Lovense
If Lovense has a travel lock, check if it is open, close it, and try again.
APP no puede vincularse
Si se encuentra con que la aplicación Lovense y Lovense Remote no pueden vincularse, puede probar los siguientes métodos.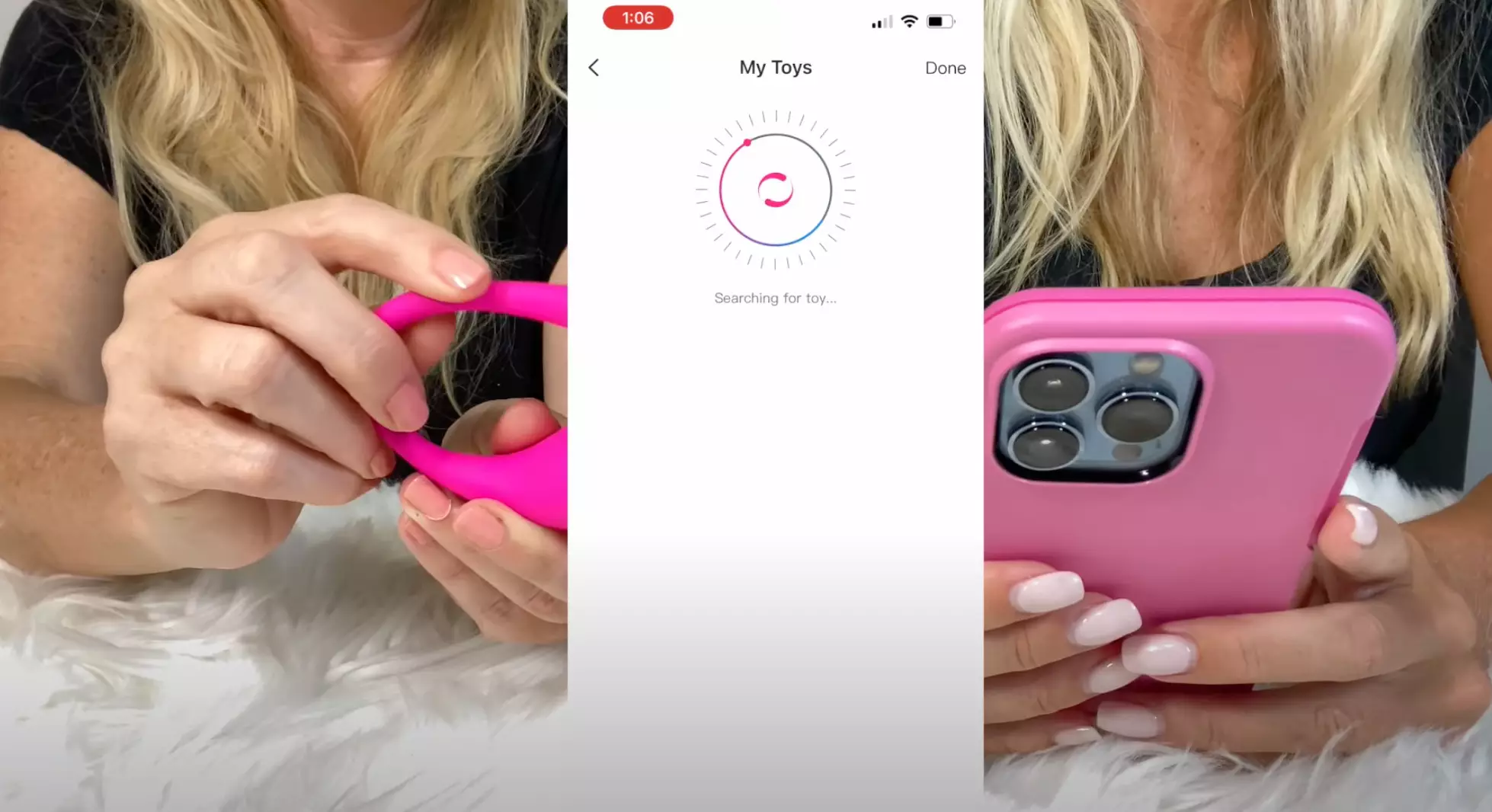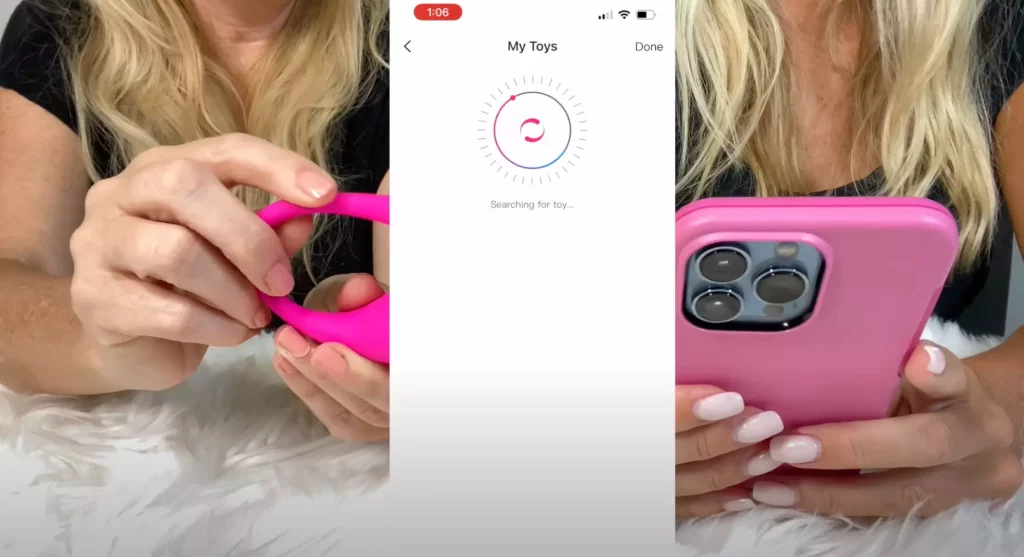 Problema de Bluetooth
Asegúrese de que la versión de Bluetooth del teléfono, ordenador o iPad que está utilizando es compatible con los requisitos de Lovense y compruebe que el Bluetooth de su teléfono funciona correctamente.
You can use the current device to link another Bluetooth accessory to ensure the current phone works correctly.
If the Bluetooth of the current device is not working correctly, check the current device, such as reinstalling the system, etc.
You can try restarting Bluetooth by turning it off, then turning it on again. If it still says you can't link the toy, uninstall the Lovense Remote app, install it, and try again.
Since there are now many Bluetooth-enabled devices, you can avoid the other Bluetooth devices to prevent linking interference.
APP remota Lovense
Compruebe si la versión de la APP Lovense Remote es compatible con el juguete erótico actual, o si la versión es demasiado antigua, puede desinstalar la APP existente y volver a instalarla.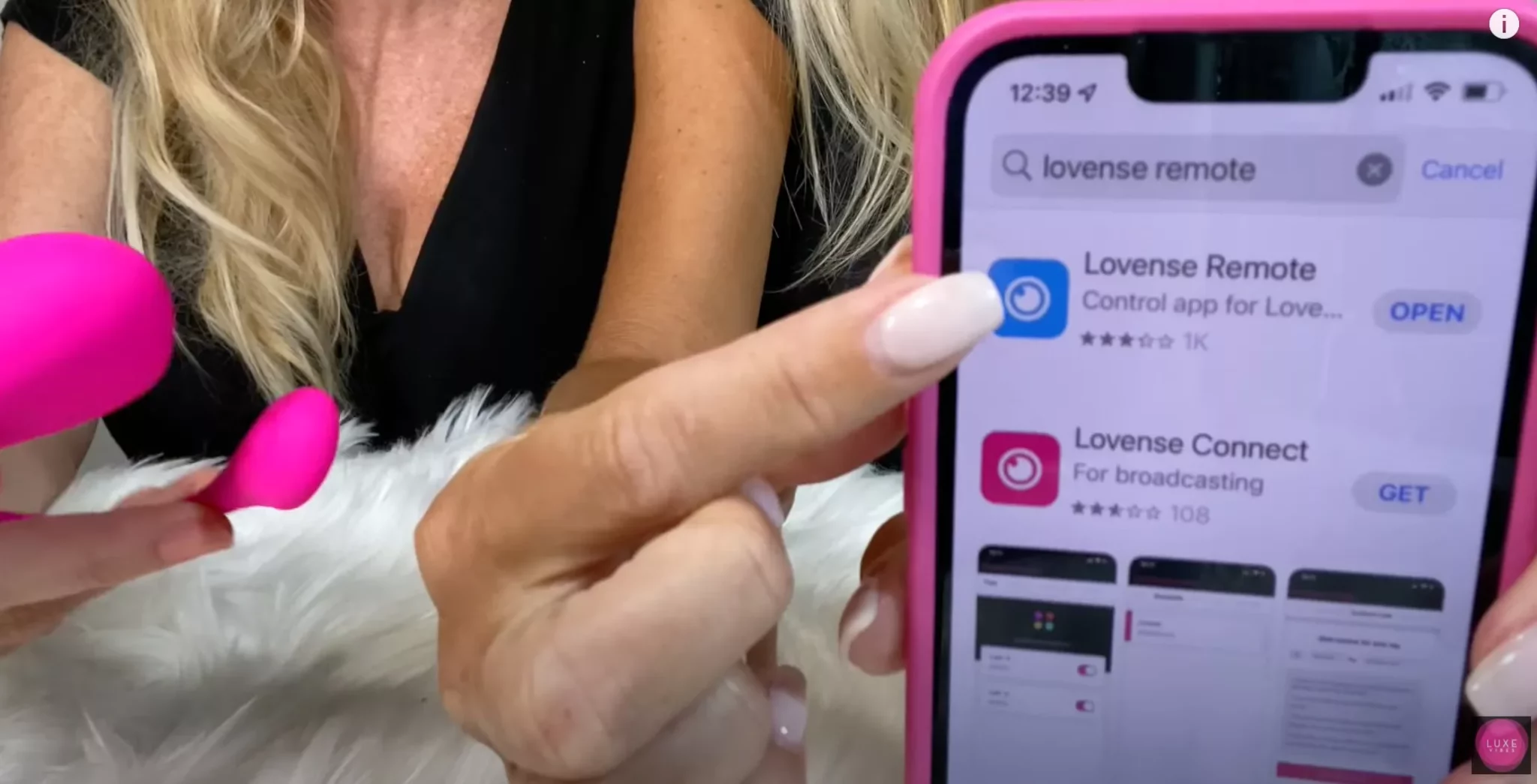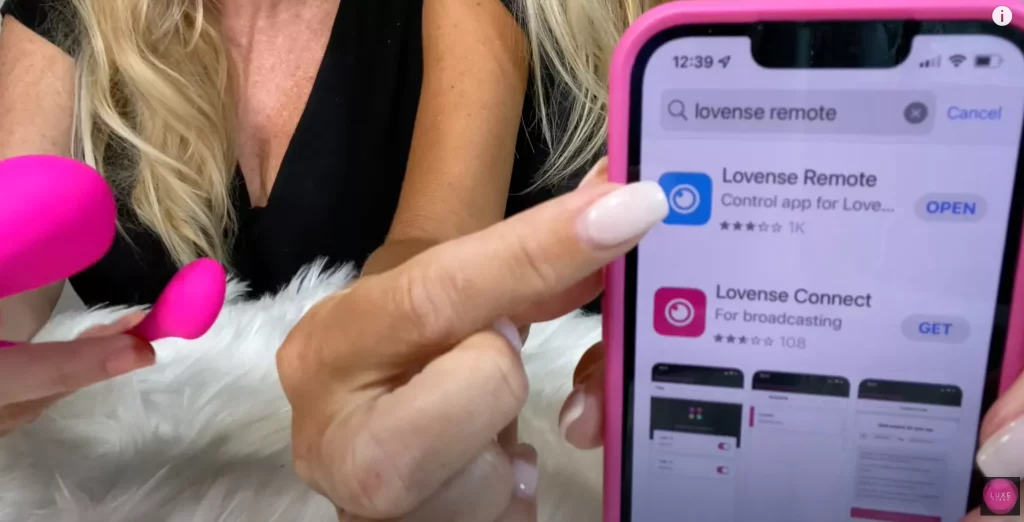 ¿Hay alguna interferencia
If you use Bluetooth to link with sex toys, the distance should not be too far. You can connect at a close distance and then try to control from a distance.
Ensure no interfering objects exist, such as electronic devices, cell phones, bracelets, sex toys with Bluetooth function, etc.
Problemas de Internet
Si utiliza la aplicación Lovense para conectarse en línea y otras aplicaciones, como el emparejamiento remoto, el control, etc., son necesarias para la compatibilidad con Internet, asegúrese de que el teléfono se ha conectado a Wi-Fi o se ha activado adecuadamente 3G, 4G o 5G.
You can use the mobile browser and open a random web page to confirm. The web page can usually be opened, indicating the network is connected.
Problema informático
If you use the desktop version of Lovense, the probability of encountering problems may be more significant. MAC, as well as Windows computers, have a long history of awesome. If your home computer has been used for over five years, or even some have ten years of history, this old hardware does not necessarily support using Lovense applications.
Problemas del sistema operativo
Whether it is a cell phone, computer, or iPad, all need the support of the operating system. If the application installation fails, you must first check whether the operating system supports the application download. If not, please upgrade the operating system.
Problemas de compatibilidad
Ensure the Lovense product you purchased is from the lovense official website, not a knockoff. You can only use the Lovense Remote app to link to official sex toys, not knockoffs.
Software problems
Since Lovense is continuously updating its software versions, if you are using hardware that is still a few years old, compatibility problems may occur.
For example, your Macintosh is ten years old, and your iPhone is six years old. Then the latest version of Lovense Remote doesn't install directly to your hardware. This time you need a lower version of the Lovense Remote application to install correctly.
Or you can upgrade your hardware and buy the latest computer or phone to use the latest Lovense Remote application.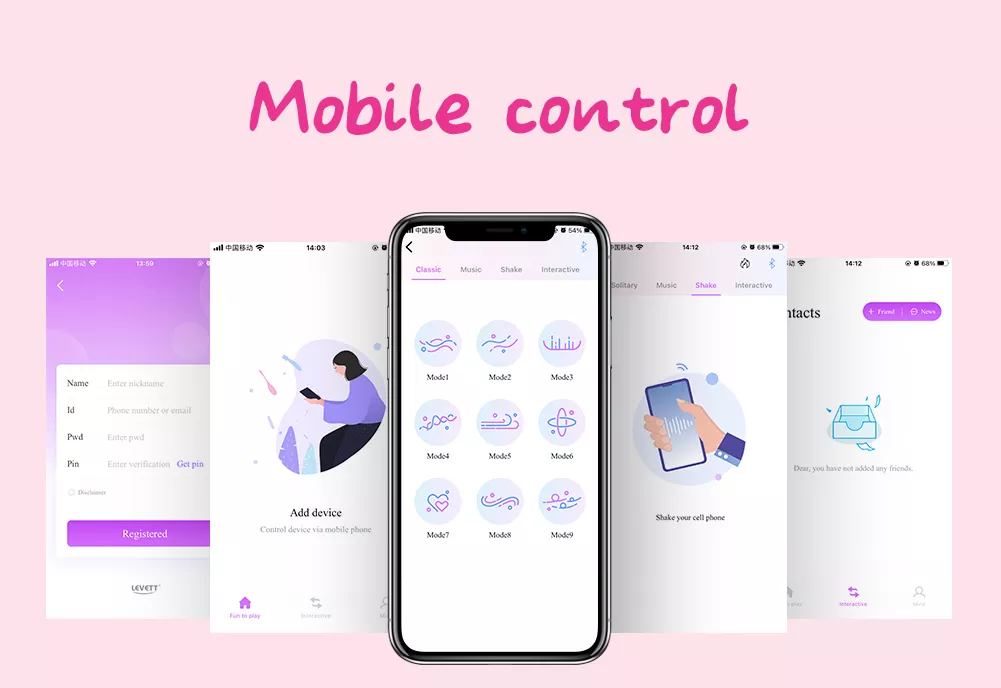 Falló la sesión MV Live
Si su Lovense no enlaza correctamente las sesiones de MV, por favor, pruebe las siguientes medidas para solucionar el problema.
Uninstall and reinstall the "Lovense Connect" application on your phone.
Ensure that the phone running the "Lovense Connect" application is on the same Internet connection as the computer you are streaming from. For example, on the same Wi-Fi.
Also, ensure you are not using a VPN on your computer or mobile device, as both need to be connected from the same IP address.
Close your MV Live session, log out from ManyVids, and close your browser completely. This will reset your room and ensure no cache or browser extensions interfere with the connection.
If you can not connect your Lovense to your MV Live session after performing these steps, please get in touch with [email protected]
Problemas de almacenamiento de Lovense
Proper storage of Lovense is essential, as storing Lovense in a dark, humid place or an area exposed to the sun and warm for extended periods may cause the lithium battery to wear out or swell.
Temperature can affect the performance of your sex toy. Extended exposure to high temperatures can reduce the battery life of lithium-ion batteries. To properly care for lithium-ion batteries, it's recommended to avoid charging them when they are below 32 degrees Fahrenheit or above 113 degrees Fahrenheit.
Como cualquier otro dispositivo electrónico, los juguetes sexuales con pilas deben guardarse a temperatura ambiente, por debajo de los 30 grados centígrados, y mantenerse secos.
Si el vibrador no se utiliza durante un periodo prolongado, debe estar como mínimo 50% totalmente cargado. Si la carga es demasiado baja y se guarda durante mucho tiempo, la energía se agotará lentamente y acabará dañando la batería de litio.
Fortunately, all Lovense sex toys come with a companion app that allows you to check the battery level of your toy before storing it. Using this app, you can quickly determine the exact percentage of charge remaining in your toy.
Lovense max 2 not charging
Here are five possible reasons why your Lovense toy may not be charging:
Insufficient power or slow charge
Blockage in the charger port
Incorrect storage
Incorrect charging setup
Overcharging, which can cause issues
Did you forget to push the charging cable into the charging port firmly?
The most frequent issue people encounter when charging their Lush 2 is aligning the USB charger properly and inserting it deeply enough until it makes contact.
The charging port of the toy is designed with waterproofing in mind, resulting in a tight fit. However, connecting the charging port should be fine if you follow the correct plugin procedure.
To ensure a successful connection, be firm but gentle. Please confirm the charging port is aligned with the pin before applying firm and direct pressure to push it home.
The USB power source may be faulty.
USB ports and wall AC to USB adapters can fail. Before investigating further, test your power brick or USB supply on another device, such as your smartphone, to see if it's charging.
If the power brick functions correctly, the device you connect to should detect the power, and your smartphone should start charging. If it doesn't, consider the following:
Ensure that the AC adapter brick is plugged into an active wall outlet, and if the outlet has a switch, turn it on.
If charging from a computer or another gadget with a USB port, ensure the device is powered on.
If the current power source isn't supplying power to your testing device, try using a different one.
The USB cable may be damaged
if you cannot receive power from the power supply and other USB devices can't charge.
Check for visible damage, tears, or cuts on the cable. You can confirm whether or not the USB cable is damaged by using a different cable to see if the Lovense Lush 2 starts charging.
Your Lovense Lush 2 is Damaged (Very Rare)
Although the Lovense Lush 2 is a durable device, improper use can cause it to malfunction. In addition to neglecting to clean it regularly and storing it in unclean environments, the battery, charging system, or charging port could also be damaged if you:
Here are some possible rewrites of the given text:
If you use your Lush 2 anally, be aware that this can raise the risk of blockages, particularly if you don't adequately prepare for the experience.
Avoid boiling or submerging the toy in hot water to sanitize it, as this can damage the battery or cause it to explode.
Do not store the toy in scorching environments, such as the glove compartment of an unattended car during the summer or in icy places.
Remember to charge the battery at least once every six months to prevent it from dying out.
Why is my lush 2 charging so slowly?
If you're experiencing slow charging with your Lush 2, it may be due to a USB power supply not providing sufficient amperage to charge the device quickly. Most USB devices and smartphones require around 1Amp of amperage to charge at a reasonable speed, so if you're using a low-powered supply to charge your Lovense, you may notice longer charging times.
How to charge max 2?
Turn off the device before charging. The cable can be plugged into any USB port or USB/AC power adapter to start charging. It will take approximately 100 minutes to charge fully.
Tome nota:
It is a magnetic charger and will only work if positioned correctly. When attempting to charge, if a solid red light doesn't turn on, rotate the cable 180 degrees. DO NOT use the toy while charging according to the max 2 user manual.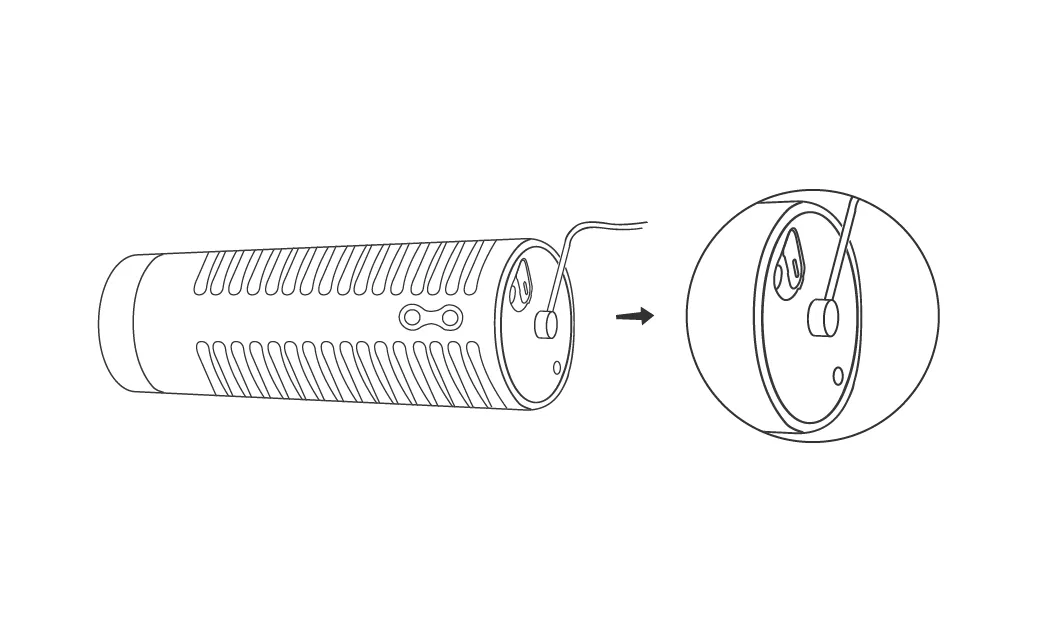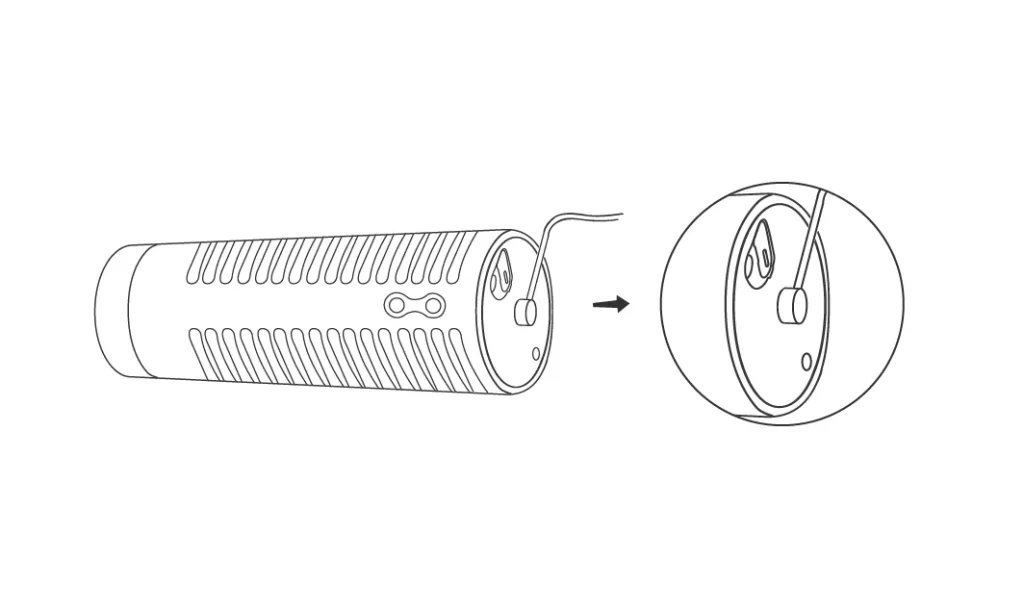 Lush 3 is not working
It could be faulty or damaged (possibly an issue with the tail if you've had both connection issues and now can't turn it on)
However, it might be worth trying:
Charging it. I know you said there is a charge in it, but sometimes a full charge can reset any internal gremlins.
Ensure you keep your finger on the button for 4 seconds.
Unpairing the toy with your phone (or whatever device you set it up with). I don't have a Lovense toy, but for We-Vibe ones (and iPhones) this can be done in the Bluetooth settings on your phone, so I would assume it would be similar. Restart the app and try to pair it again.
Make sure your app and phone operating software are up to date.
Store the toy somewhere reasonably cool and out of any direct sunlight.
I suggest contacting the company directly if you're experiencing similar problems with your Lovense butt plug. They asked me for the item code and provided me with a replacement. You could try doing the same with yours and see if the company will replace it for you, as it would be classified as faulty goods.
Are you charging your Lush 3 correctly?
Read the Lovense Lush 3 User Manual to check if you charged correctly.
It should charge for 85 minutes, use the time for up to 290 minutes, and standby for up to 120 hours.
Turn off Lush 3. The cable can be plugged into any USB port or USB/AC power adapter. It will take approximately 85 minutes to charge fully. Once it is fully charged, the solid red light will turn off.
Note: The magnetic charger will only work if positioned correctly. If a solid red light doesn't turn on, rotate the cable 180 degrees.
How to identify & resolve your charging problem?
Try the magnetic connection both ways.
Clean & dry the magnetic contacts on the charger & Lush 3
Check the USB plug/port is working. Test using another cable/device
Contact Lovense Customer Support
Lovense Lush 3 Replacement Charger
The Lovense Lush 3 uses a Li-Ion rechargeable battery and a magnetic USB charging cable that can be plugged into your device's USB plug or port. It takes ~85 minutes of charging time for up to 4.5 – 5 hours of continuous play.
Do you use the lovense App properly?
This video shows you the Lovense App's appearance in the App Store. Then we offer you how to connect the Lovense App to the Lovense Lush 3 for Solo Play—followed by how to connect your partner to your phone so they can control the Lush 3!
The Complete Lovense Connect App Guide For PC And Mobile
This video, It will give you a complete guide on how to set up the Lovense Connect app on your PC or on your mobile(cell) phone. This is a must-watch for webcam models (Camgirl / Camdude)
00:00 – Intro – Lovense Media Player
00:33 – How To Download And Install Lovense Connect App For PC
00:56 – How To Connect Your Lovense Toy To The Lovense Connect App On Your PC
01:59 – How To Add More Toys To the Lovense Connect App
How To Connect Your Phone Via Your Phone Bluetooth
02:55 – How To Download Lovense Connect App To Your Phone
03:11 – Setting Up The Lovense Connect App
03:47 – How To Add Your Lovense Toy To The Connect App
04:55 – How To Add Your WebCam Site To the Lovense Remote App
05:36 – How To Use The Lovense Control Link
06:40 – What a Lovense Control Link Looks Like On A Phone
07:32 – Wrapping Up Another Video.
Lovense FAQs
How long does the Lush 3 battery last?
Its battery has improved compared to the Lush 2, going from 2 hours to 5 hours of autonomy. You won't need to recharge it often, even if you use it regularly! The charging time is 85 minutes.
How Long Does Lovense Need to Charge?
Consumers often consider the charging time when purchasing a rechargeable sex toy, as nobody wants to wait too long before being able to use it. With Lovense toys, the charging time varies depending on the size and type of the toy.
While some toys charge for 70 minutes, others may require up to 2 ½ hours to reach full power. To ensure you know how long your toy needs to charge before it's fully operational, it's essential to refer to the instruction manual that comes with your toy.
How Long Does the Charge on a Lovense Toy Last?
The amount of time a fully charged sex toy lasts varies depending on the specific toy. In most cases, the time required to charge the Lovense product is equal to the amount of time it can take.
However, some toys can operate for up to three hours after being charged for only an hour and a half. To learn how long your toy needs to charge and how long it can be used before needing to be charged again, refer to the instruction manual that comes with the toy.
Why does my Lovense toy have a weak connection?
If the signal of your Lovense toy is weak, it may be because the phone is far away from the toy. Or an object between the phone and the toy blocks the signal transmission.
If the phone and the toy are in close contact, please remove the phone's case. If the signal is still weak, a problem inside the toy may need to be repaired.
Why is my lovense live control not working?
Both partners need an account for this function to work. Make sure your partner has an account before adding them. If you haven't added your partner yet, press the + button on the top right to add your partner.
If you click "long-distance" and it doesn't work, ensure your partner works when you use it yourself. Ask her to check if the toy works when she uses Lovense Remote to control it herself. If it doesn't work when you control it yourself, then Live Control won't work either.
It would be best to ensure that both parties' software versions are identical. You can upgrade your software version in advance.
Why is my toy not popping up in lovense?
Make sure that the mobile device running your 'Lovense Connect' app is on the same internet connection as the computer that you are living with.
Check if the toy is open, and check if the Bluetooth of the phone or computer is available. You can also restart the phone to try.