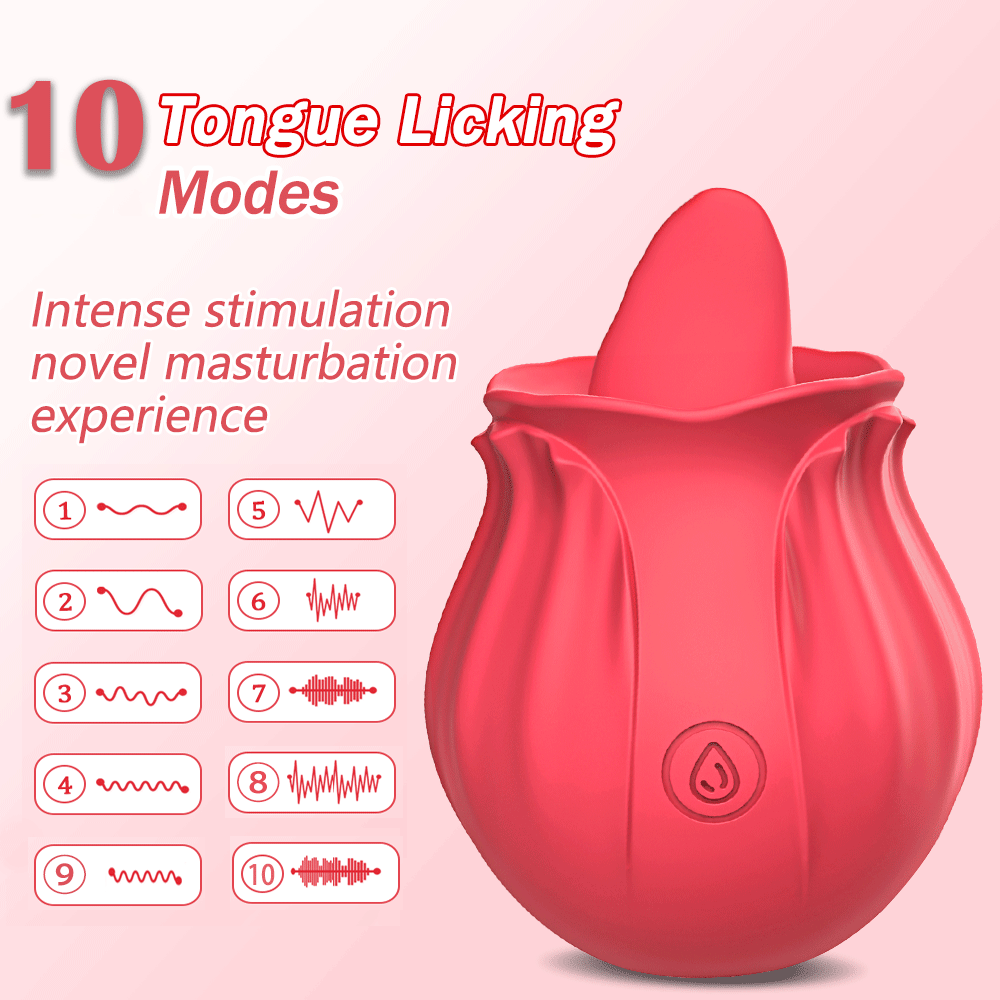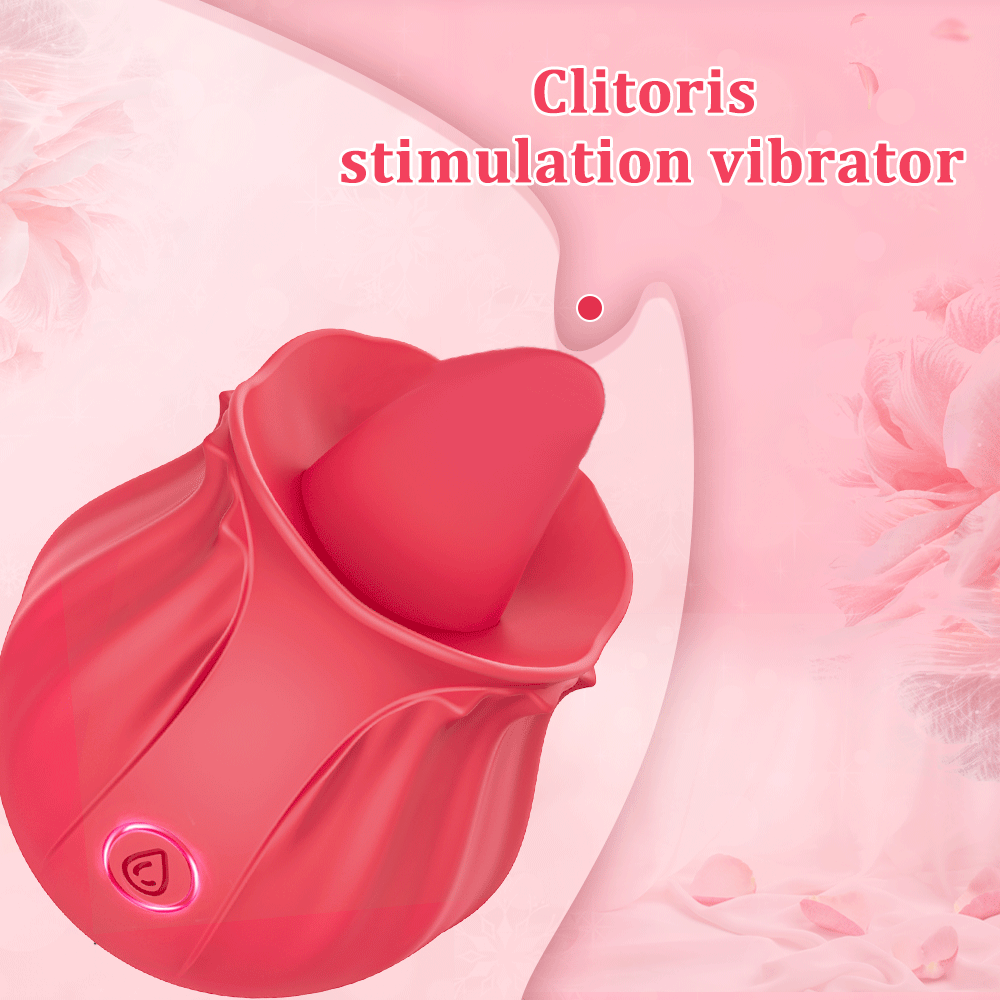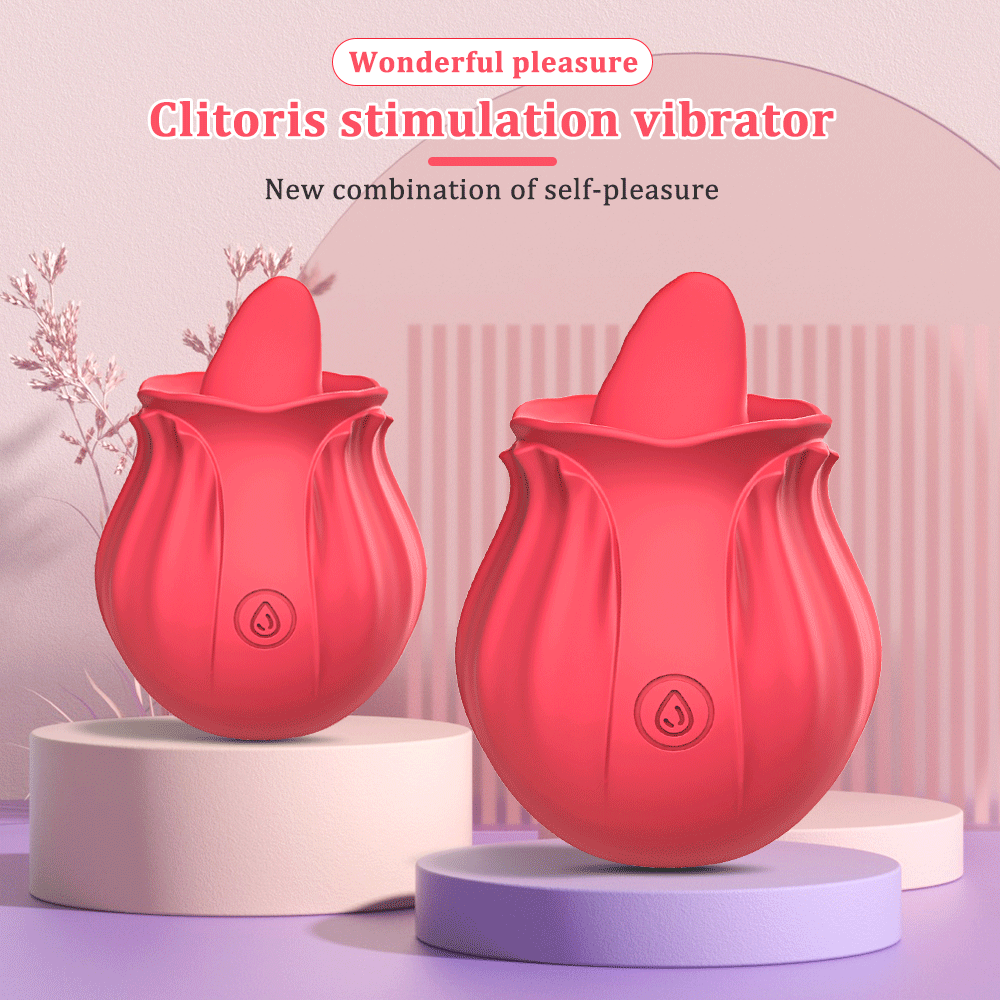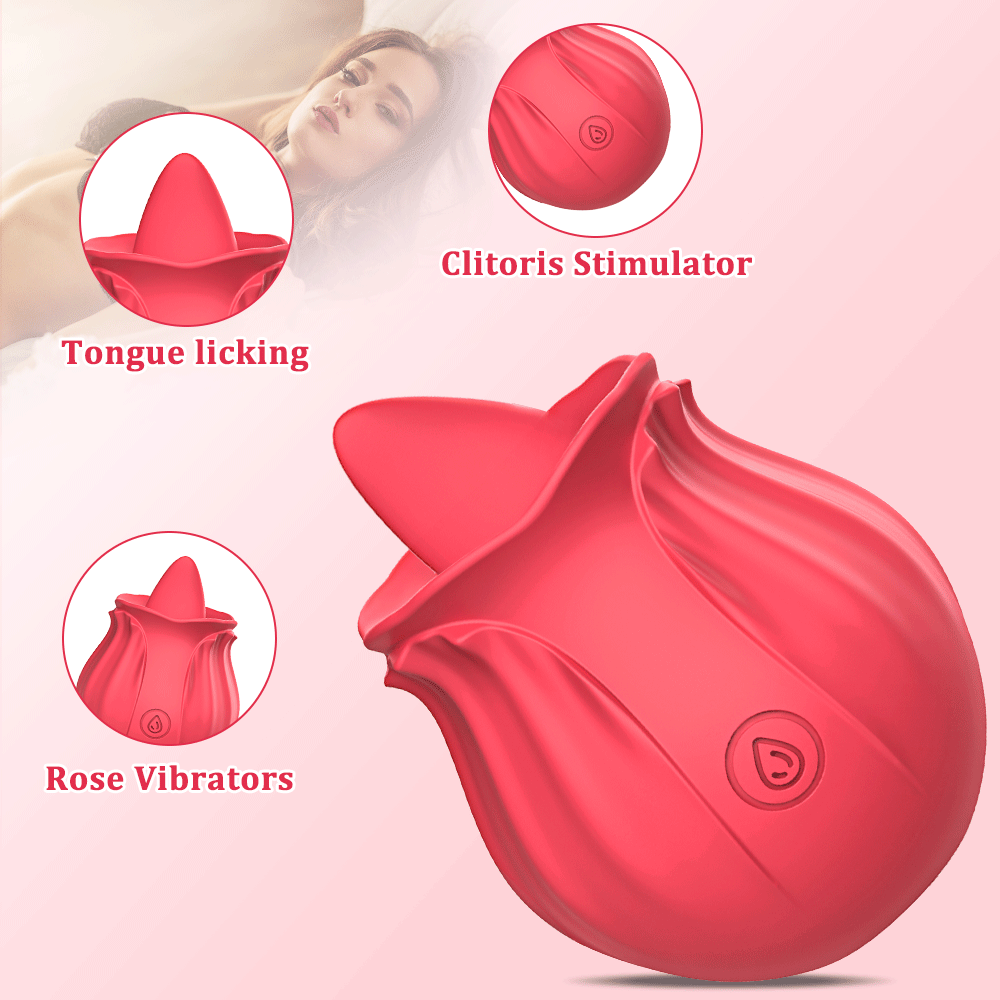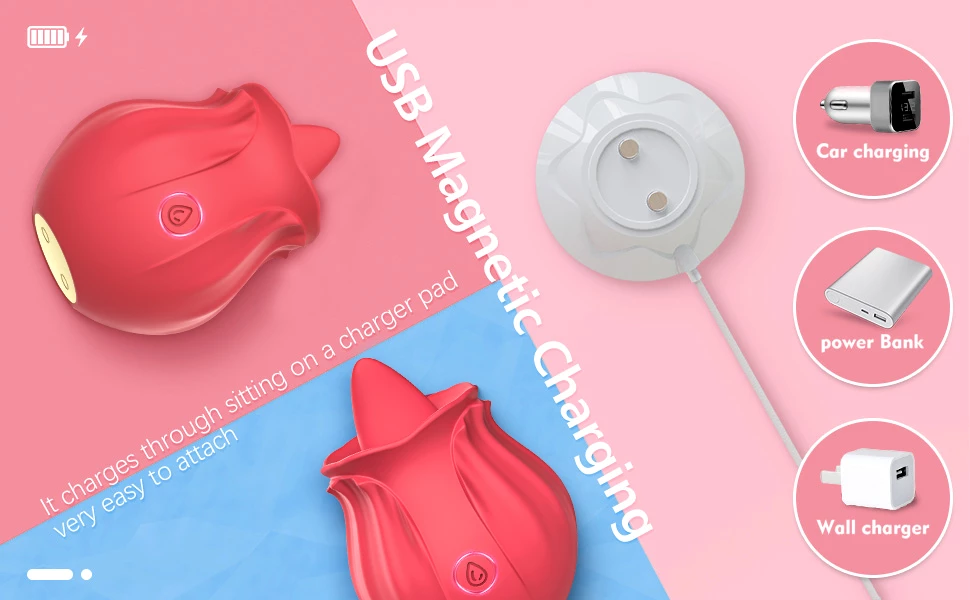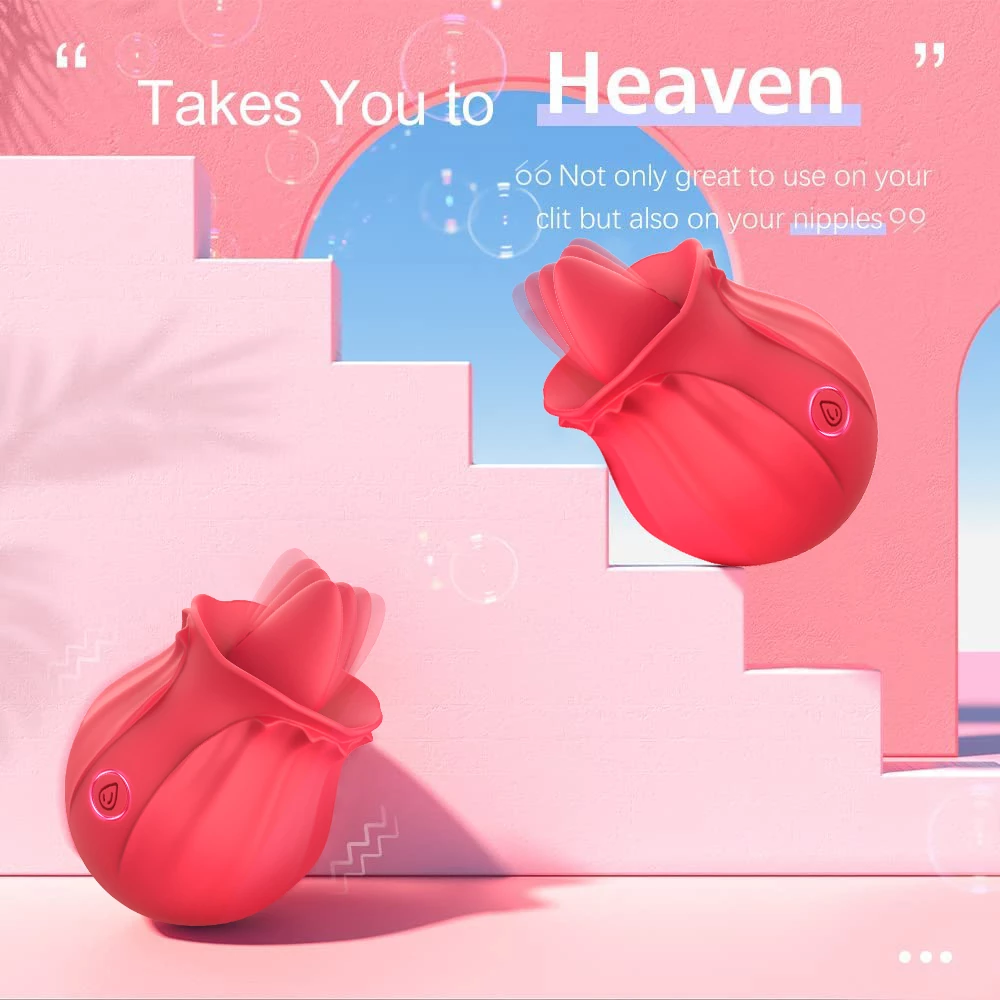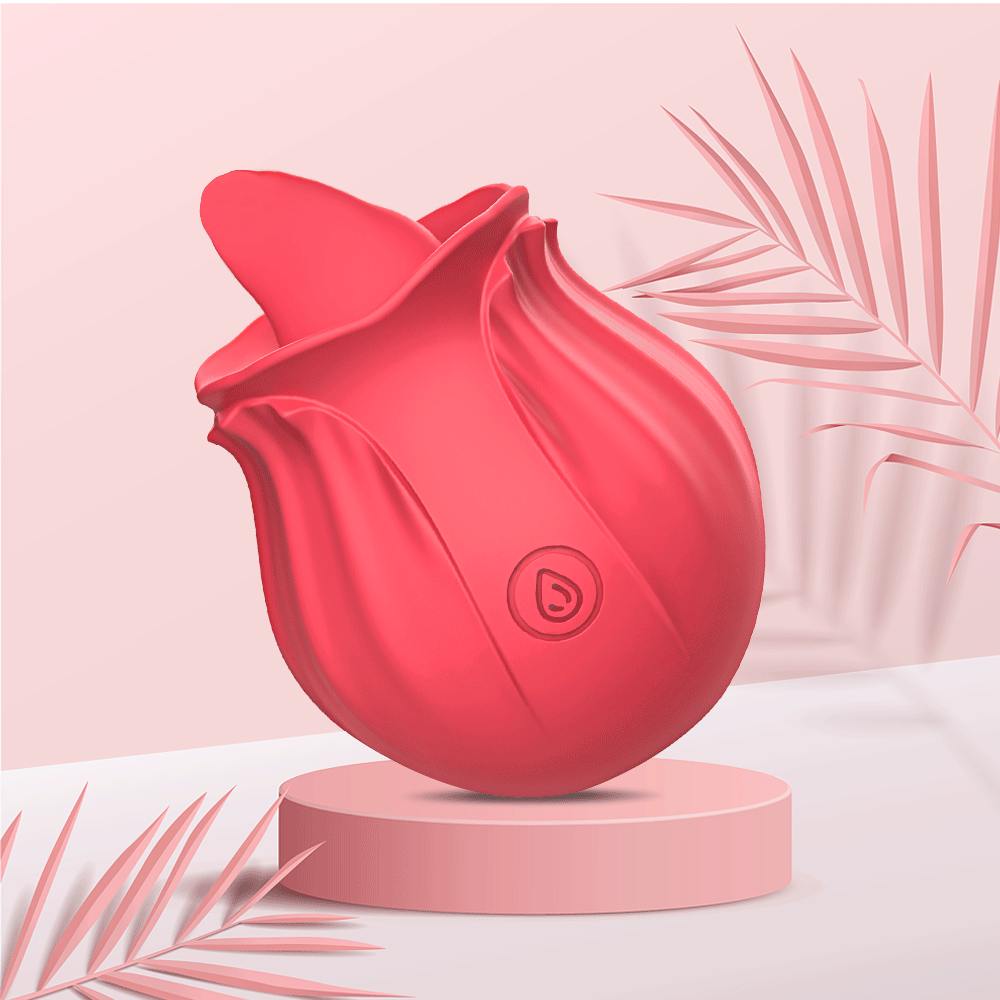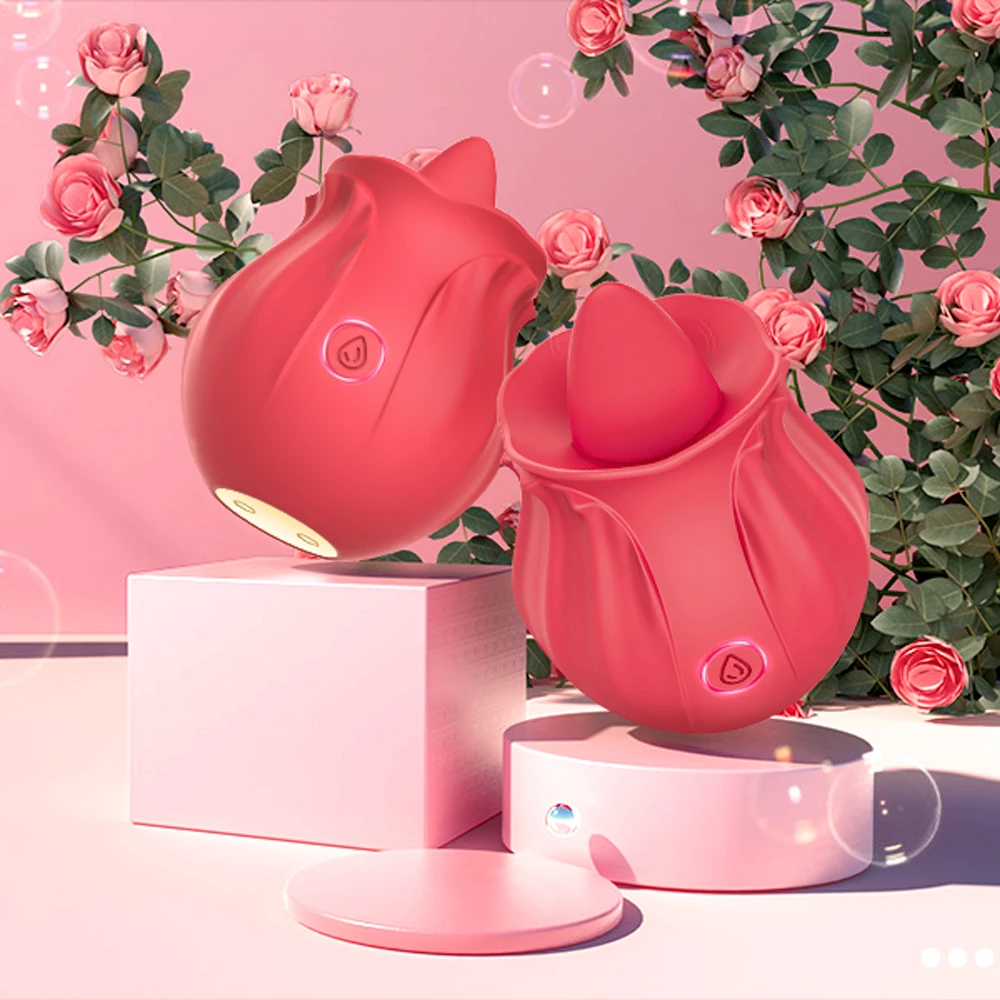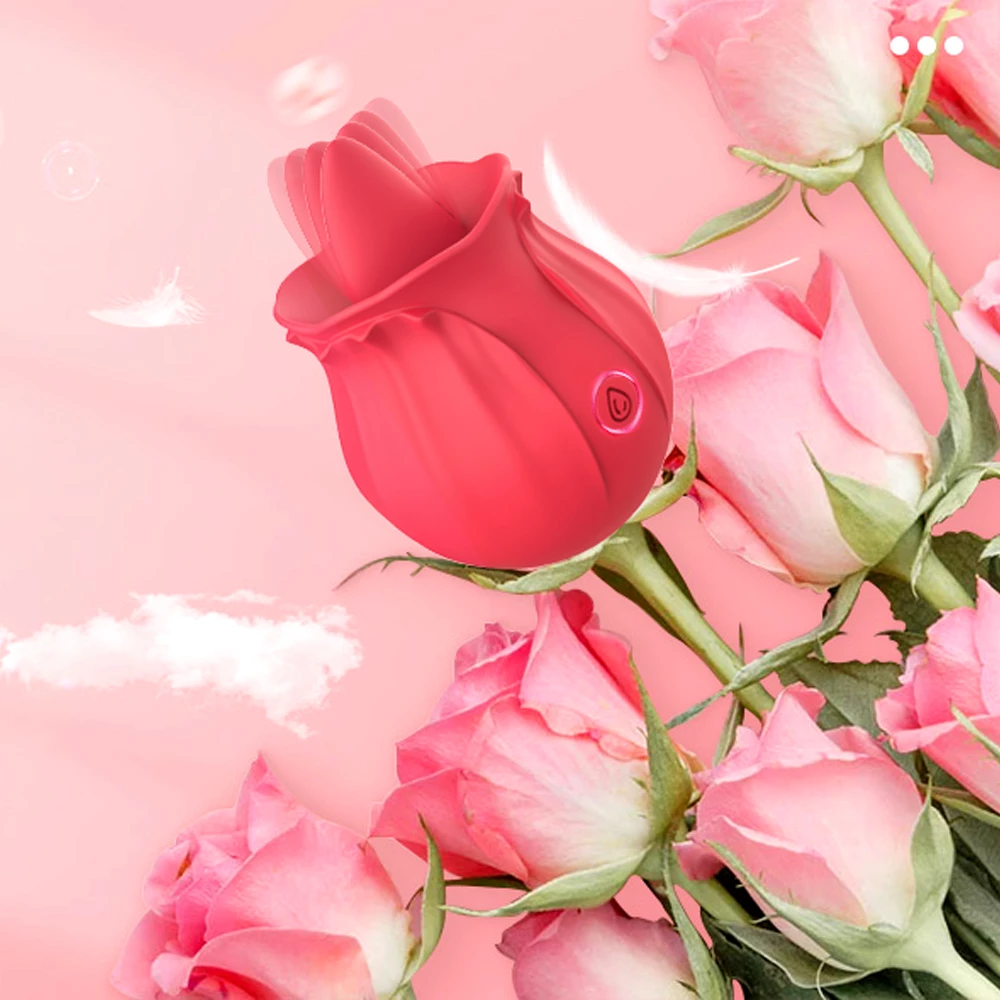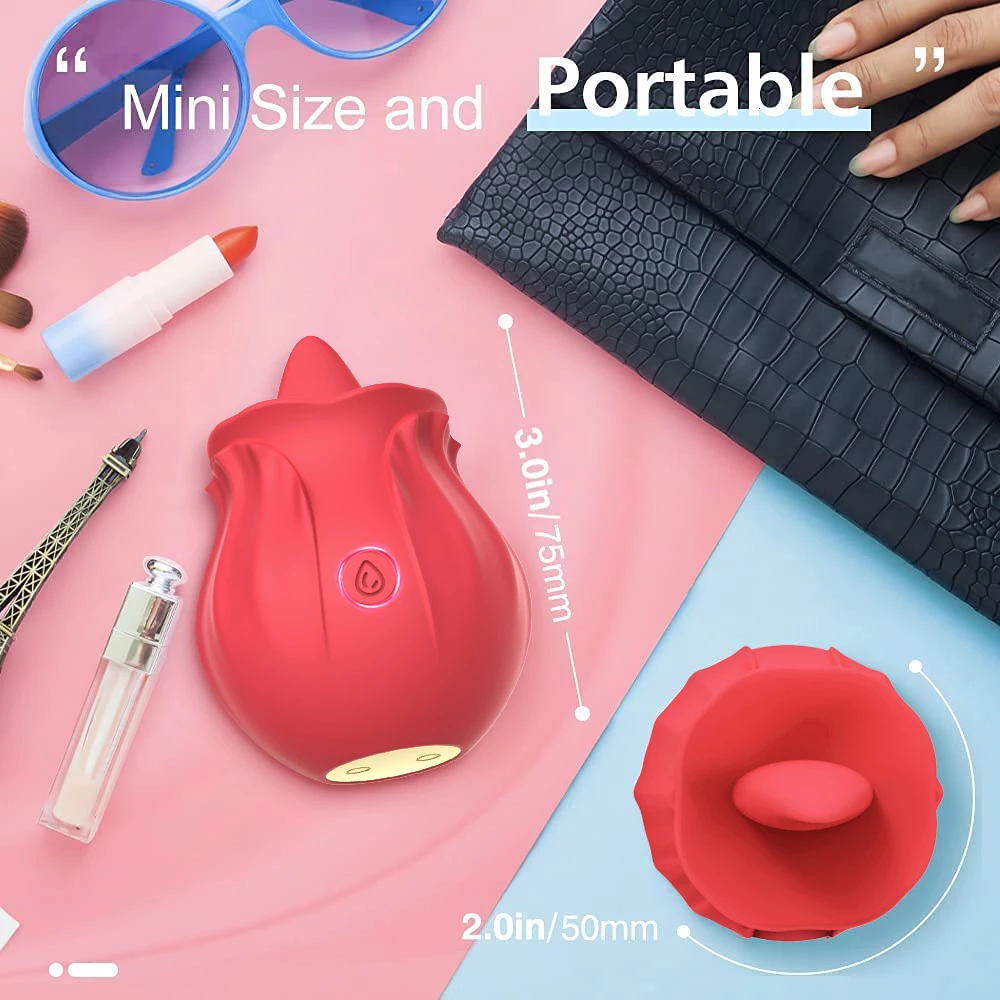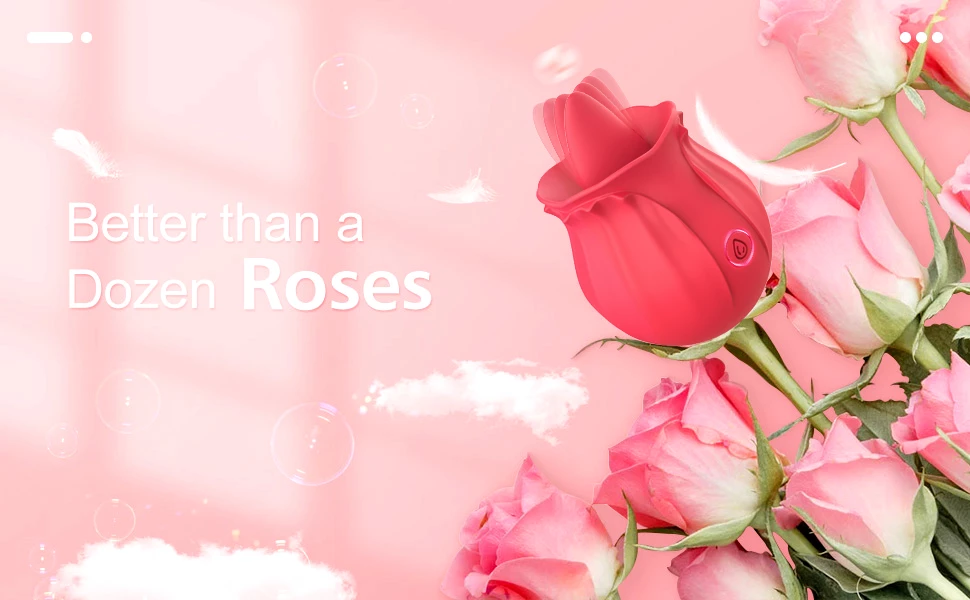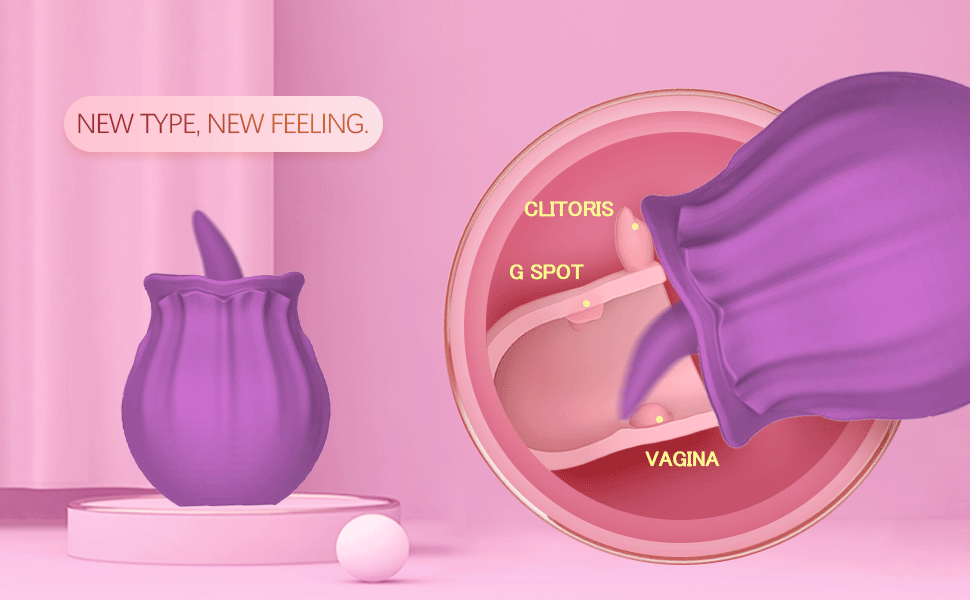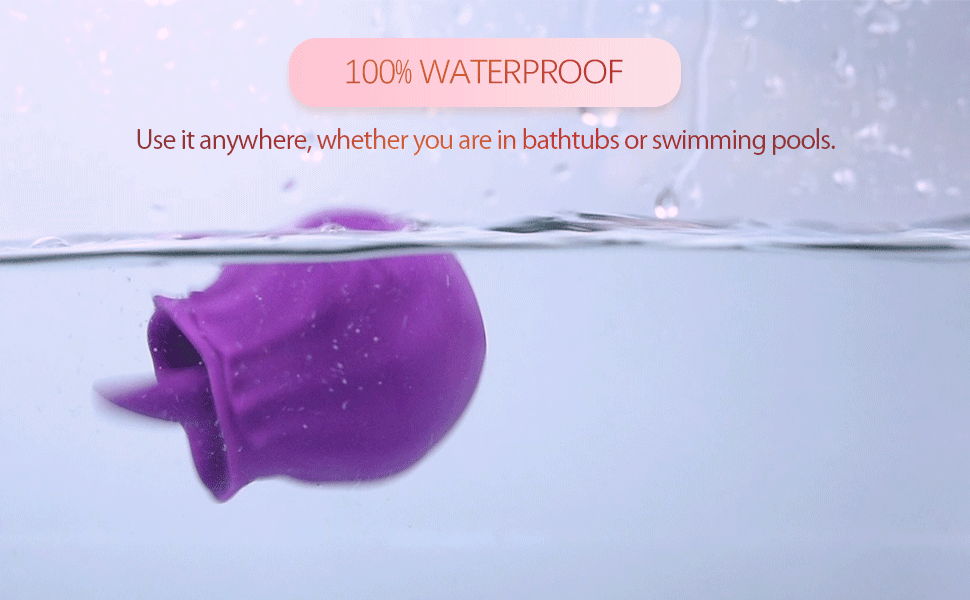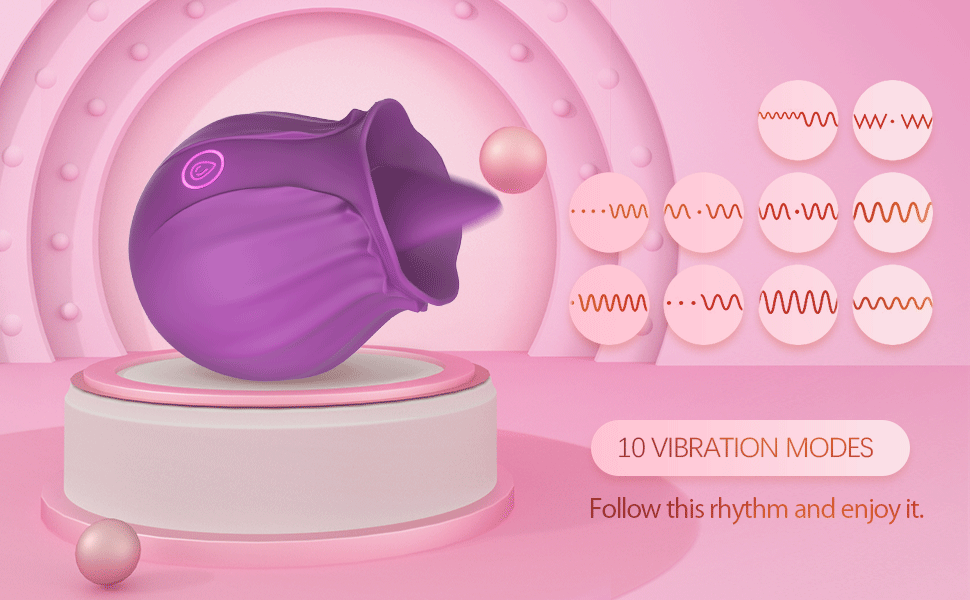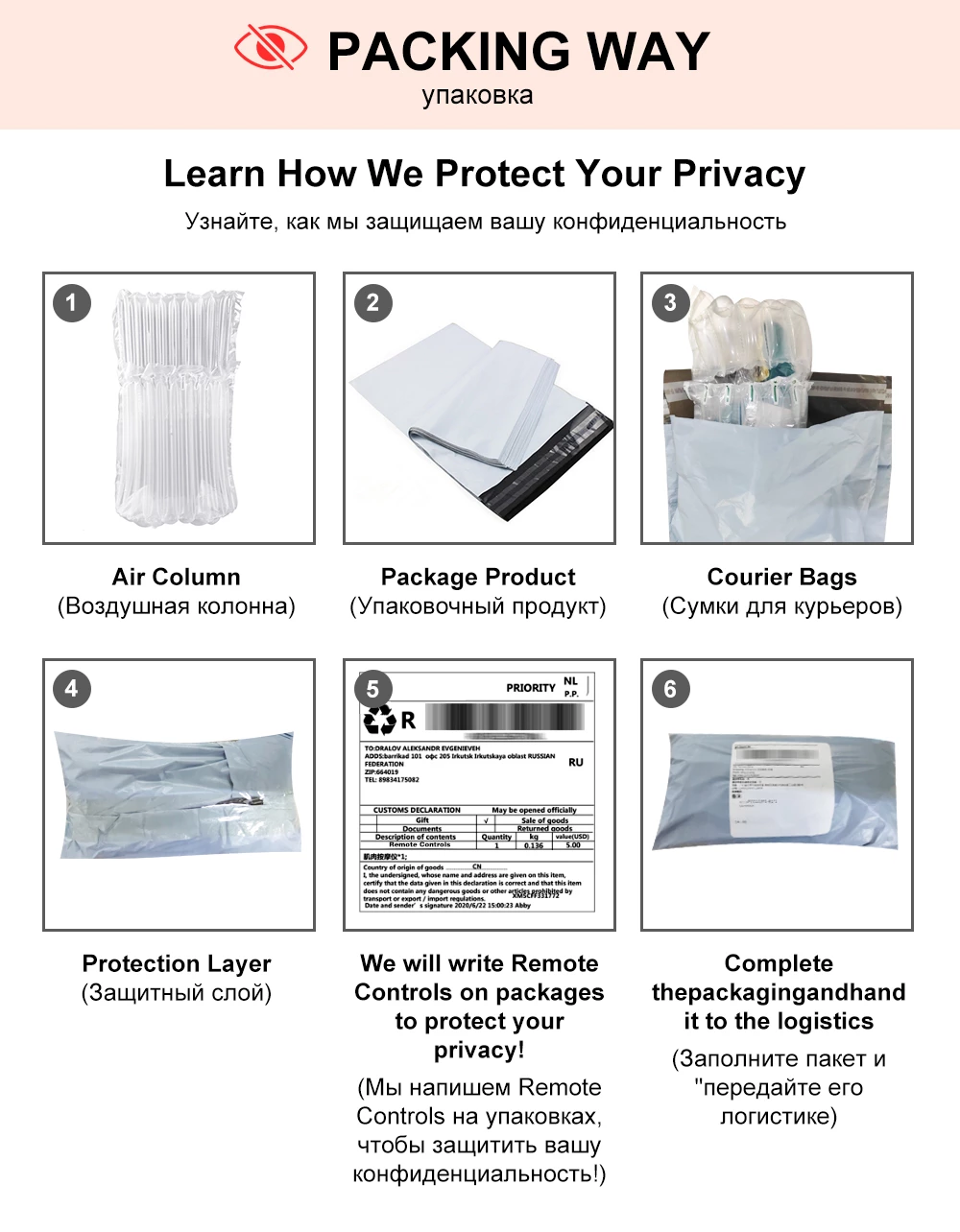 Rosebud toy description:
Rosebud toy is shaped like a blooming rose, petite and cute to look at, easy to carry, and ready to let you experience the pleasure of oral sex. The feeling is better than a dildo. It's one type of rose toy.
Rosebud vibrator is made of safe and silky silicone and has ten vibration modes—medical grade, hygienic and odorless.
The product is a rechargeable clit toy with USB universal charging interface. As long as there is a USB port that can be charged after a full charge can enjoy up to 2 hours of oral pleasure.
Why do you need a rosebud vibrator?
If you want to take your sexual pleasure entirely into your own hands, then add to your shopping cart one of the popular rosebud vibrators that has been flowing on TikTok for over two years now, a new vibrating licking rose toy designed specifically for women.
This rosebud-licking toy has several different licking modes to simulate oral sex. It is made from an utterly hygienic silicone material. It uses a rechargeable battery that brings over two hours of fun when fully charged from waterproof material, so it can be used underwater and is easy to clean.
As COVID-19 has led to a reduction in social activities, this rose pistil toy can be used to create more fun at home and can enhance the love between the couple. It does not affect the relationship and can be used as a lubricant.
If your partner is not home, you can use this rosebud toy to satisfy yourself. This rosebud toy has a new design and can be used not only for sex but also as a decorative item in your home so that there is no embarrassment at any time.
Depending on the speed of the internal motor, the licking will follow, creating different frequencies. Its pulsation will give you a crazy sensation.
How to use a rosebud vibrator?
Quick Method.
Long press for 10 seconds to switch on, and short press on the button to change the vibrating mode. Once switched on, you can place it wherever you want, the classic position is of course, the clitoris, which is where it was initially designed to be used, but the nipples are also a good position for any of the rest of your most sensitive spots.
Standard Method
First, take a warm bath, relax and listen to excellent music.
Prepare the lube and apply it to the area where the rosebud toy needs to be used, and some lube to the rosebud vibrator. This prevents damage to the body.
Then press and hold the switch to turn on the rosebud toy and enjoy it.
After use, clean it and put it in a dry place to dry. Please do not use a hot hair dryer to dry it, as this can damage the silicone. Do not expose it to the sun, damaging the silicone.
Once dry, put it in your sex toy box.
You can use it anywhere, in your bedroom, bed, bathroom, living room, or underwater. All are allowed.
How do I charge the rosebud vibrator?
The Rosebud Toy has a charging base with a USB magnetic charging port design. This vibrator has a USB charging cable that automatically attaches to the toy when the charging cable is linked to the rosebud toy.
When charging, there is a flashing charging light, which is normal.
How do I clean the Rosebud Toy?
It is recommended to clean the Rosebud Toy after each use, as the fluid from your vagina may be left between the petals, and how the liquid naturally dries out can cause the petals to become astringent and not as soft and smooth as they once were.
You can use a water-based lubricant or water to clean it, and when cleaning it, make sure that every part of the petal is thoroughly cleaned, or you can clean it in the shower, as it is waterproof.
The rosebud toy is a little more tricky to clean than a standard vibrator because of the design of its pistil; unlike a vibrator, which is smooth, the rosebud part is a little more tricky to clean.
Fortunately, the rose petal is flexible enough to allow you to push it to one side to clean it. Because the opening of the vibrator is large enough, it allows you to insert your little finger and then clean the lubricant around it.
Avoid using bleach as well as kitchen cleaners etc. These can affect materials such as stamen toys.
Specification:
size: 46mm x 66mm
Noise: <50dB
Material: Medical silicone
Working Hours:2 Hours
Shape: Rosebud
Package List:
1 x rose vibrator
1 x USB Charging Cable