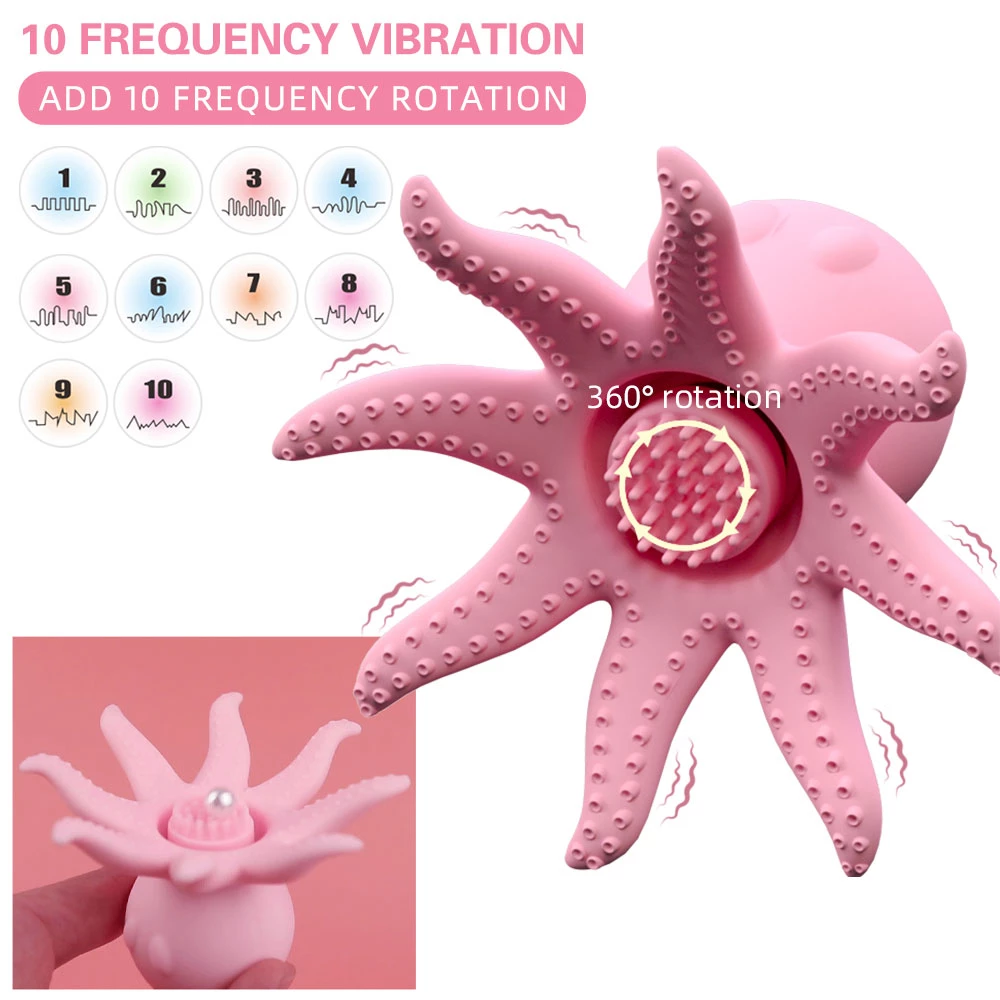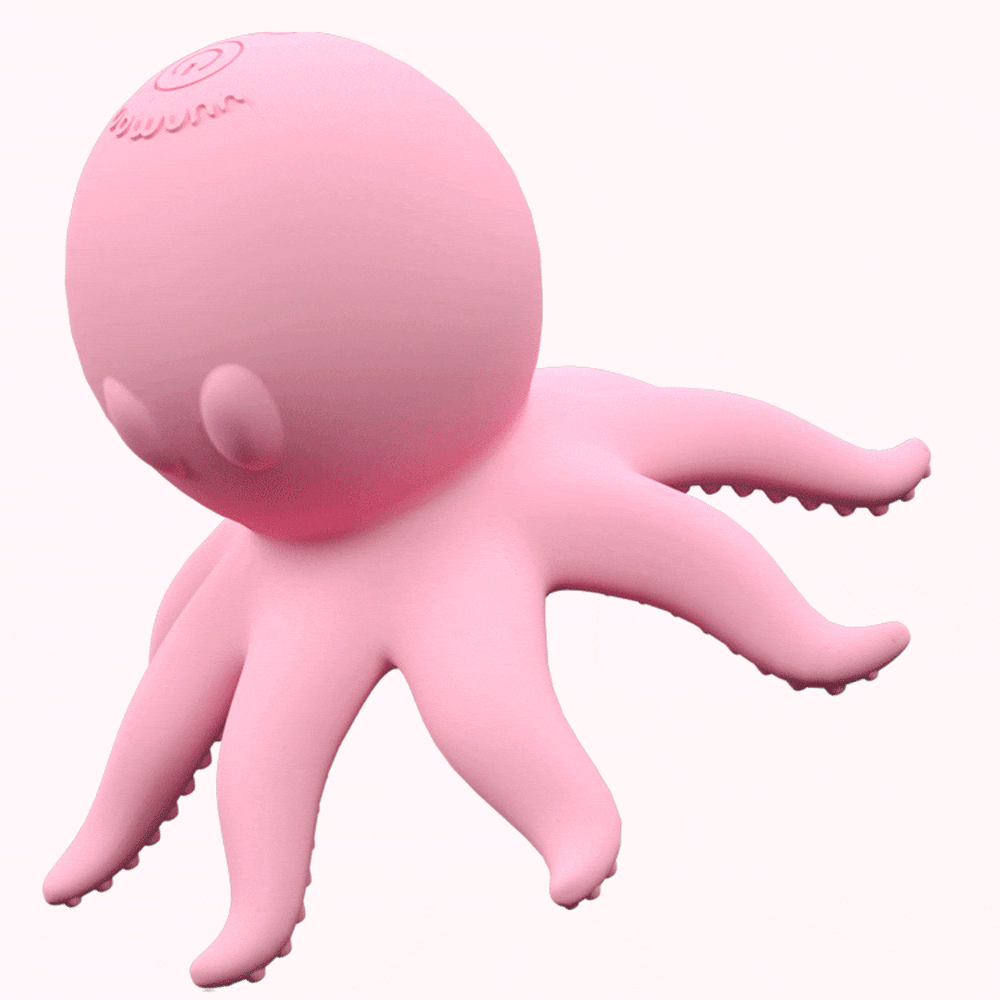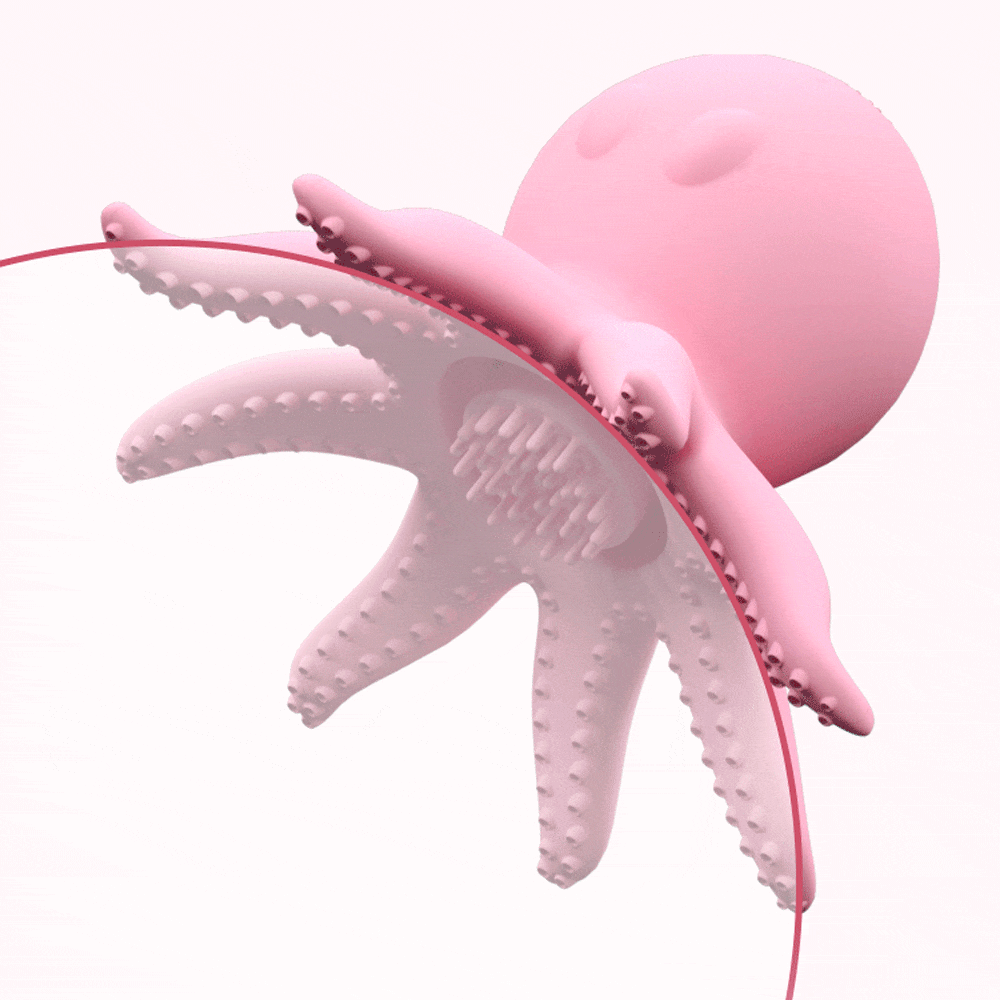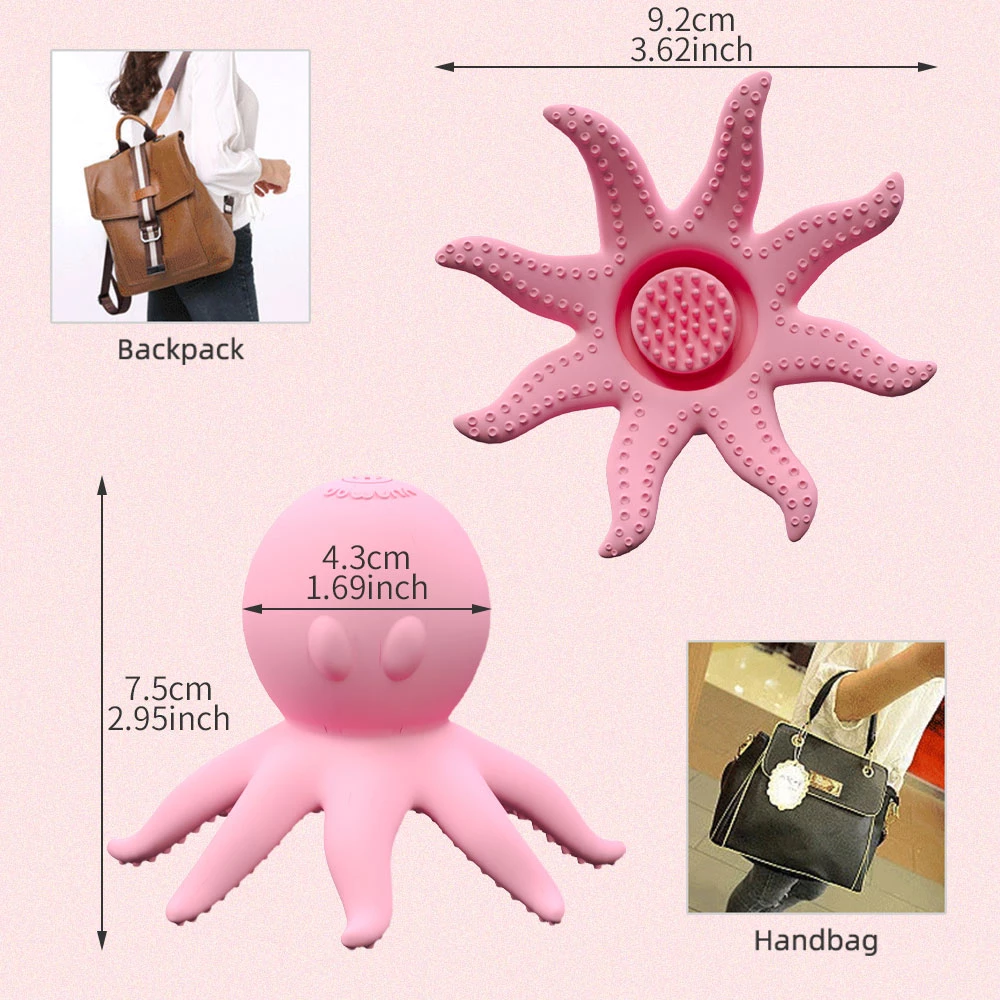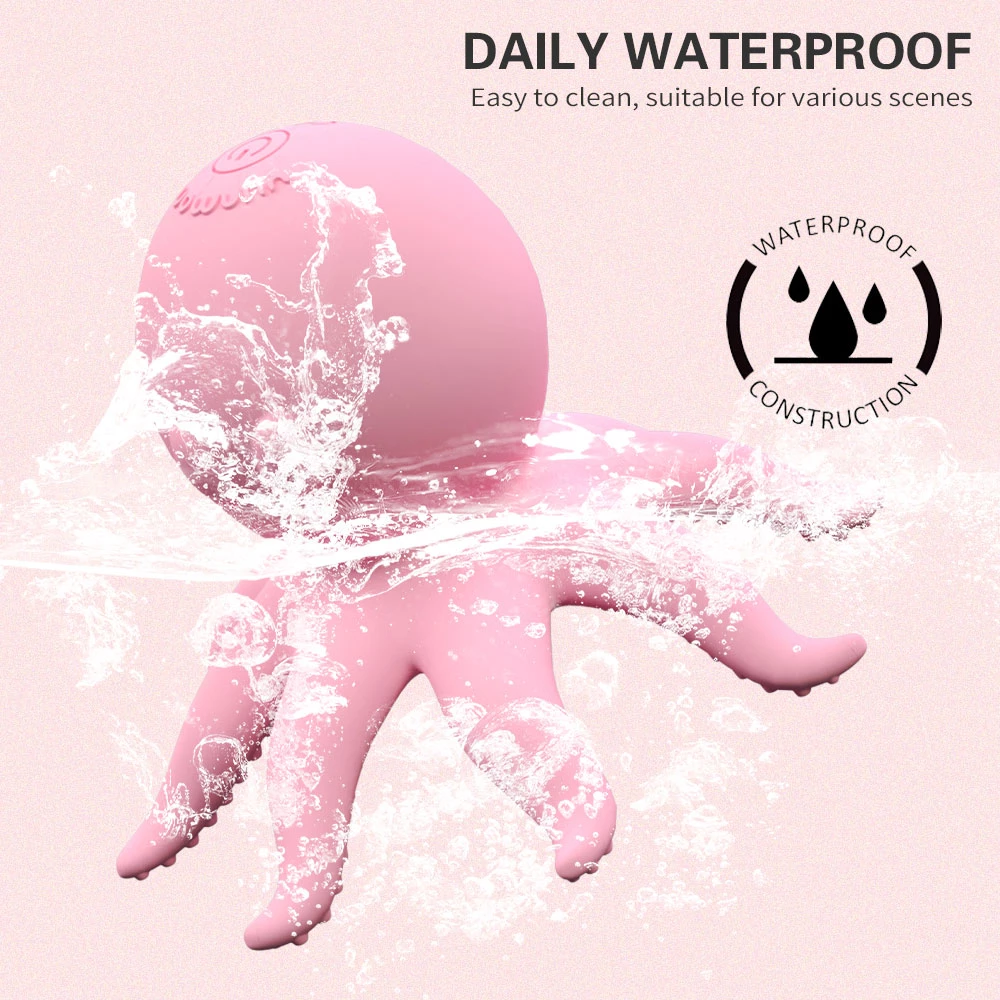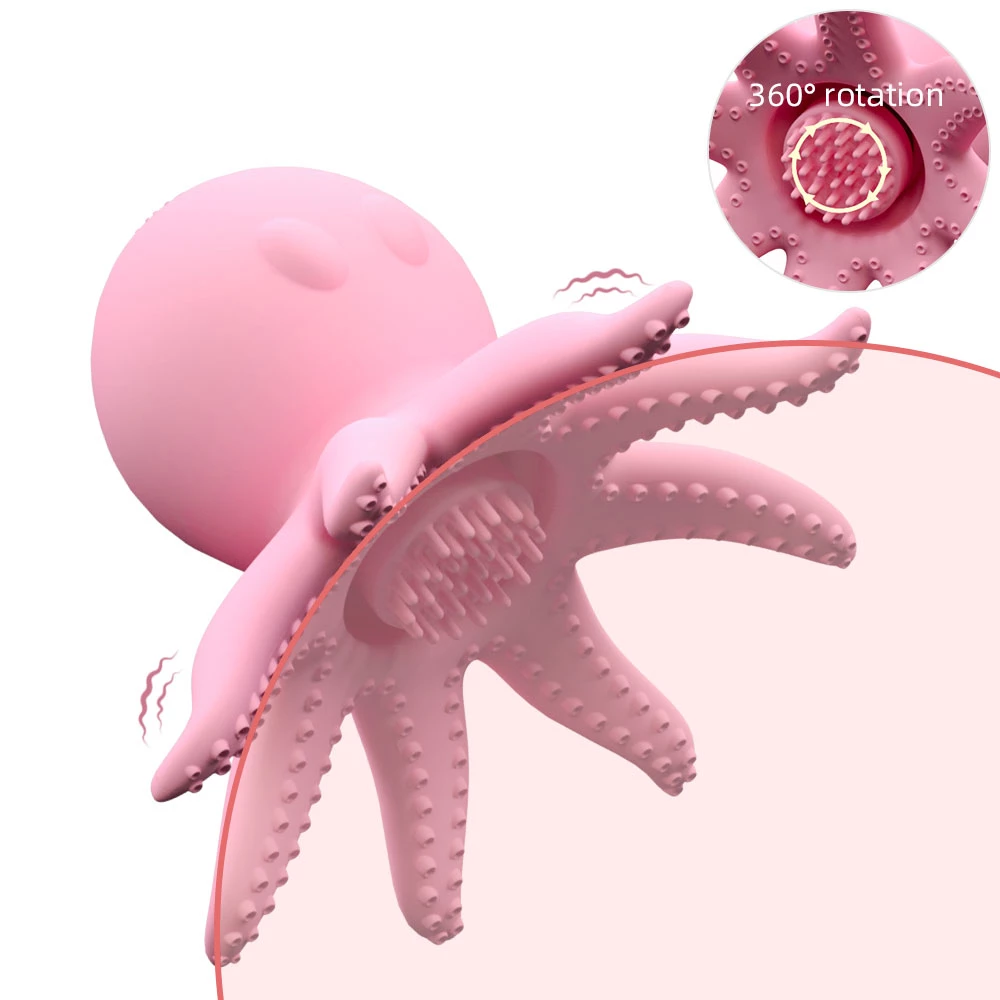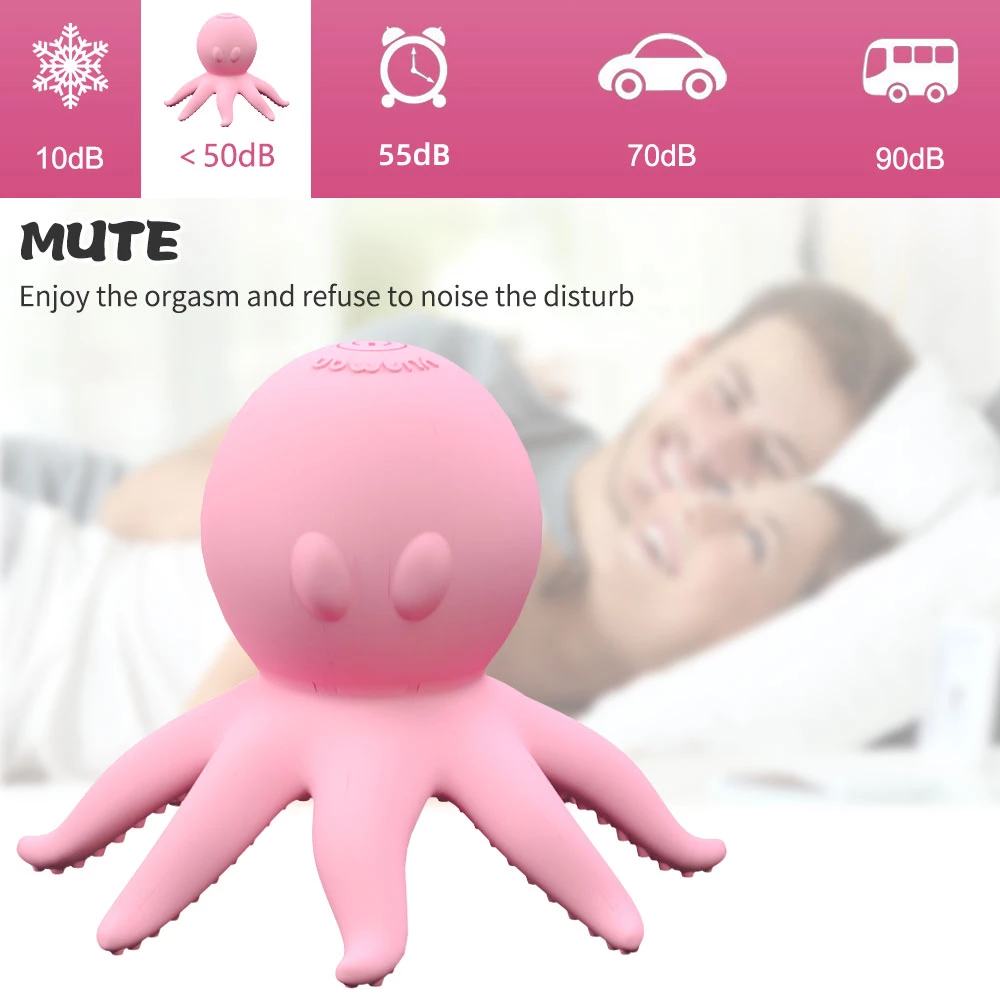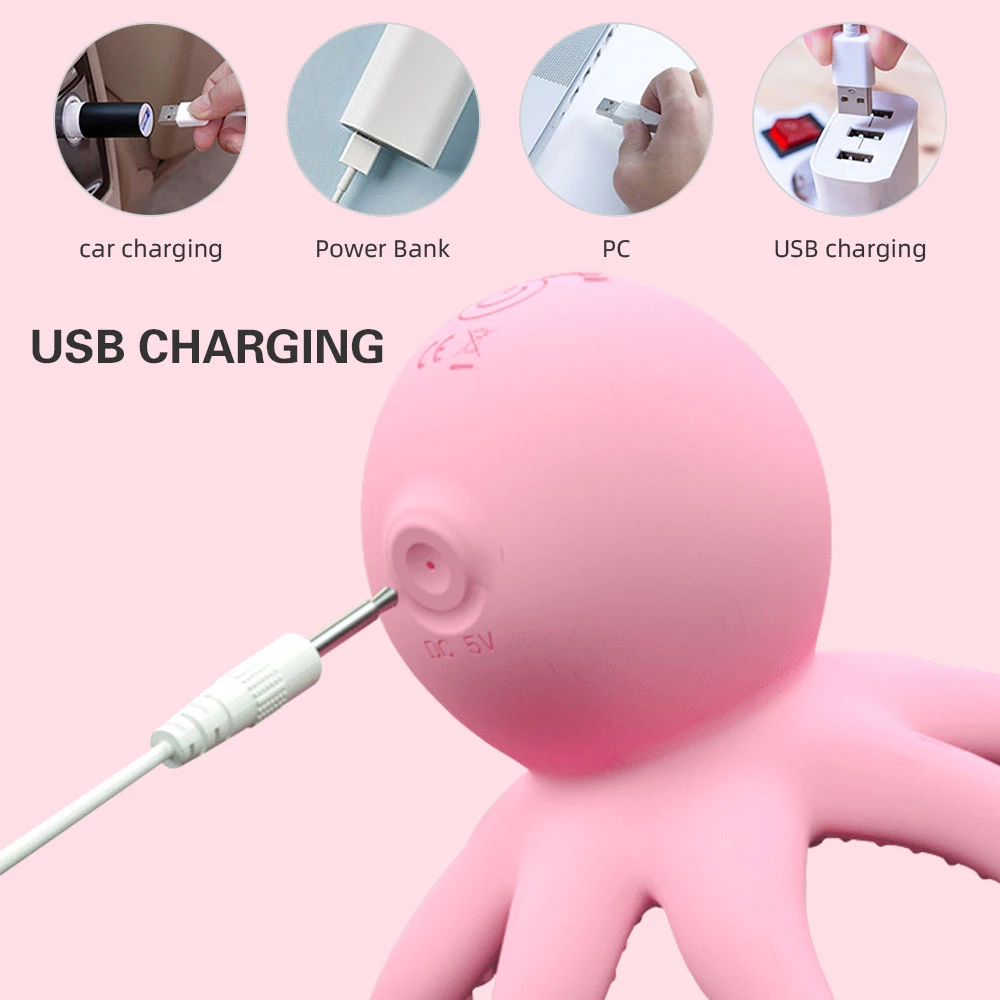 Nipple Massager Parameters:
Vibration mode : 10-frequency vibration & rotation
Material: Silicone material, non-toxic and tasteless
Mute design: Less than 50 dB
Power Supply: USB
Nipple Massager Features:
Octopus Shape
The nipple massager is an octopus-shaped vibrator with ten rotation frequencies and 360-degree rotation. The nipple massager's shape is different from the general vibrator. The nipple massager is a rare octopus-shaped vibrator on the market. The design of the octopus shape gives us more space to add vibration functions that align with user expectations.
The lower part of its octopus's head is the primary vibrating part, regularly distributed with bumps of the same size. The nipple massager also has eight tentacles, and small round suction cups are routinely broadcast on the edge of each tentacle. This makes the nipple massager more like a real little octopus. The nipple massager's shape can perfectly fit the breast and bring closer stimulation to the breast.
10 Frequency Vibration & Rotation
The nipple massager is designed with ten different vibration modes. The first mode is to vibrate regularly and steadily, which is more suitable for users who use it for the first time. The third mode is to stimulate by turns from strong to weak intensity. The fourth mode is to regularly stimulate first stably, then intensely, and then stably. There are seven other modes that you can experience yourself.
The central vibration part in the middle can rotate 360 degrees, bringing more stimulation to users. Each mode is carefully designed to meet users' needs, and you will love it.
Food Grade Safe Silicone
The skin sticking part is designed to be made of food-grade safe silica gel, which is safe, non-toxic, and odorless. And this material is a non porous, which is not easy to enter bacteria or dust. At the same time, its skin-friendly softness can bring you an actual sexual experience.
Daily Waterproof
The nipple massager is designed to be waterproof, so you don't have to worry about body fluids damaging it. Nipple massager can be used underwater without water damage, allowing you to use it in any scene, such as a bathroom or a private swimming pool. You can also wash the nipple massager under water for easy cleaning.
Mute Design
The nipple massager's mute design is also a significant feature. The nipple massager's highest voice will also be lower than 50 decibels, so you can enjoy the orgasm without being disturbed by the noise of the vibrator.
Power Supply
The nipple massager is very convenient to charge. You can use USB charging, car charging, a power bank, and a PC. The nipple massager's endurance is also excellent, and it will not be a disappointment due to the lack of electricity during sex.
Confidential Delivery
We promise to deliver goods confidentially and protect your privacy.